David Ross has plenty of support from the Cubs before the 'Dancing with the Stars' finale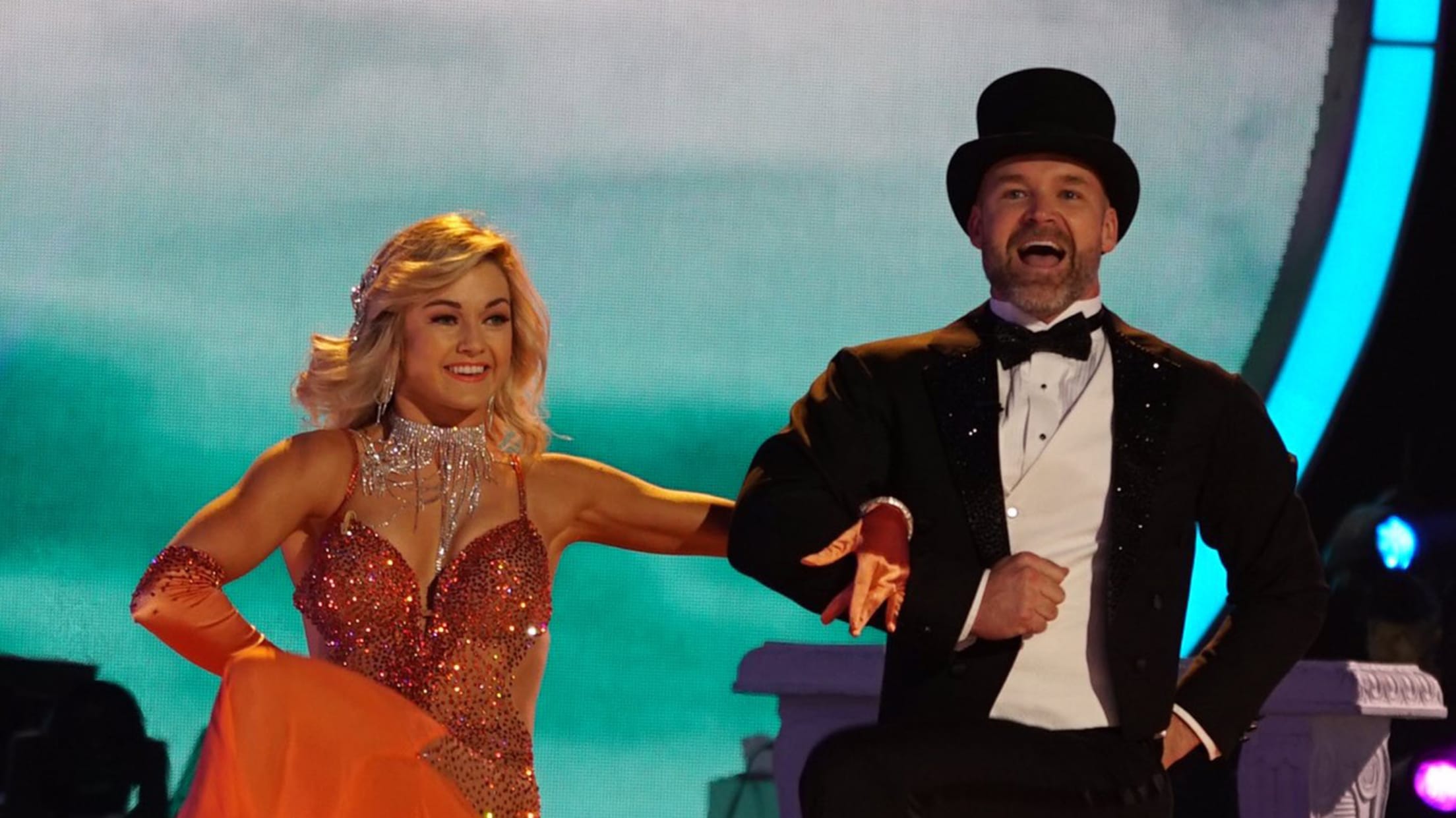 David Ross may not play for the Cubs after retiring following their World Series win, but he's still a fixture on the team. For one, Ross is a special advisor for the club. For another, he's on network television every week as a competitor on ABC's "Dancing with the Stars."
Thanks to some impressive moves, and a powerful voting bloc of Cubs devotees, Ross and dance partner Lindsay Arnold will be competing in the finals on Monday night. Not only will he have the support of Cubs fans, but he has his former teammates in his corner, too.
"He's easy to like, he's easy to pull for and I think that's why you see so much support for him," Jake Arrieta said. "[Fans?] might have been a little disappointed by Simone [Biles] getting eliminated, but it's a testament to the support they have and the hundreds of thousands of people voting for them. Obviously, we're all pulling for them."
That includes the entire Arrieta family.
"All of our family and a lot of our friends who love the show [have been voting]. They're really involved in the whole thing and have been watching the entire way."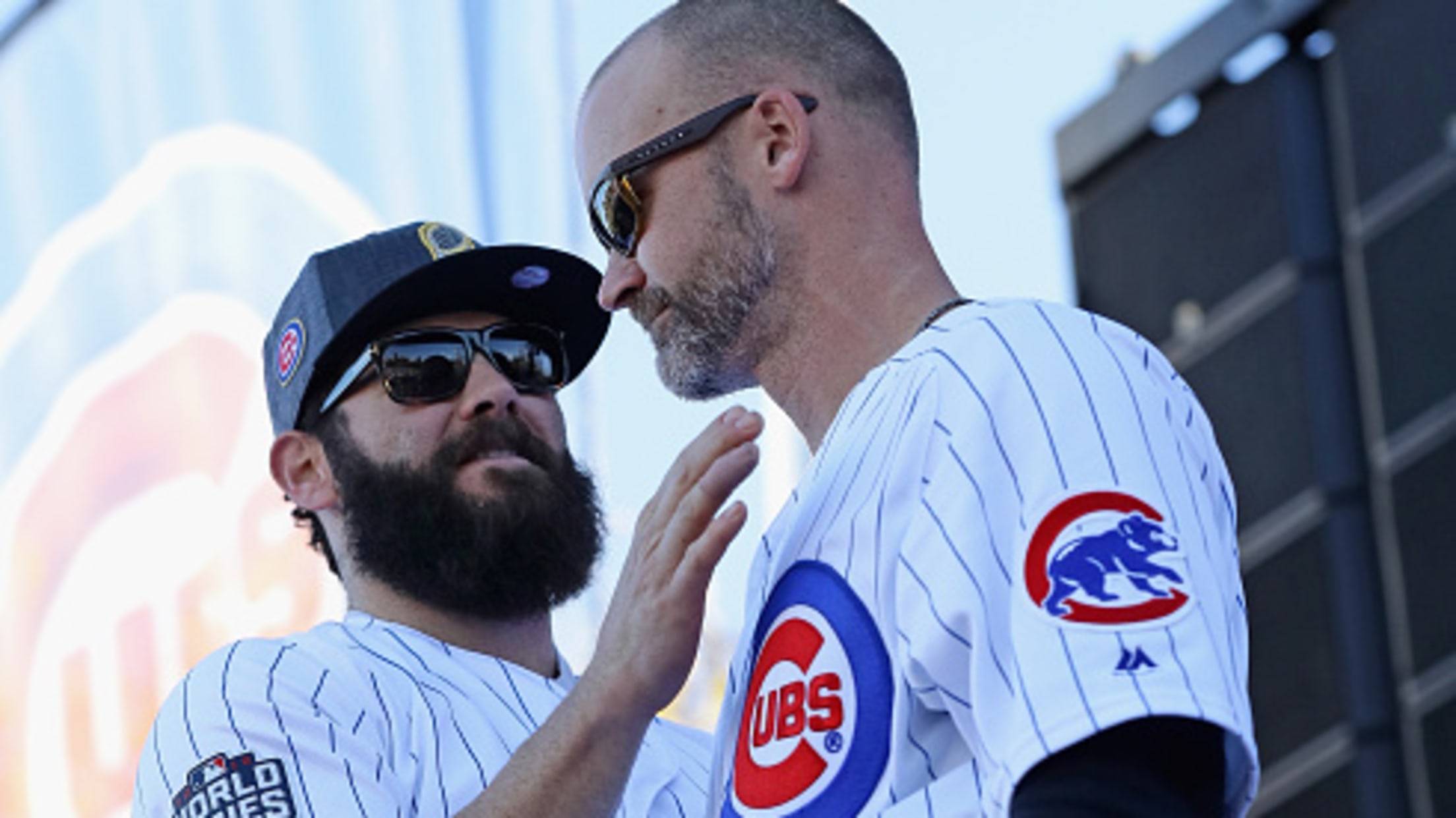 Kyle Schwarber is tuning in, too. "I check the highlights to see how it goes, see if his feet are moving, see how loose his hips are," the slugger said. "I know he's an old man, but he's doing really well."
Obligatory weekly please vote for me tweet... 🙌 pic.twitter.com/7IeVbW20Ml

— David Ross (@D_Ross3) May 15, 2017
Over the course of the show, Ross has improved on the dance floor. His teammates recognize that.
"He's made tremendous strides from where he was," Arrieta said. "He tells us he's in better shape now than when he played. Dancing five hours a day is a crazy workout. He looks like he's in great shape and having a blast, too, so that's really cool. He's got a great partner -- she's young, so she's helped take some years off him. He's probably not the best dancer, he'll tell you that, and he's making great progress."
Anthony Rizzo agrees."Our fans are the best, and he's doing a good job and the story behind him is great. His dancing, if you take it for what his skill set is, he's really improved the most. It's been fun to watch him."
That improvement is easy to see -- just look at the foxtrot he and Arnold pulled off last week:
Though Ross has been drawing plenty of support, that hasn't stopped his teammates from teasing him. "He's got some rhythm, but he's jumped two feet in for sure. He looks like he's having a good time," John Lackey said. "Guys who have known him for a while, we've made good fun of him for this."
"He's the most famous third [string] catcher in the history of the world," Lackey added.
Though Ross may have beaten some technically better dancers, Mike Montgomery knows that's not the goal. "It's not just who's the better dancer -- it's the entertainment, the whole package he brings," the left-hander said. "Him being a former baseball player, winning a World Series, being a good teammate, good guy, good family guy. He's just easy to root for."
Rizzo can't wait for the show to end, though. "I talk to [Ross] about once a week. I want him to be done so he can come back to us."
Everyone get out and vote grandpa actually has a shot at this! https://t.co/YeEY9OJkON

— Anthony Rizzo (@ARizzo44) May 16, 2017
Teams in this article:
Players in this article: