This delightful story about David Wright's final at-bat will make your day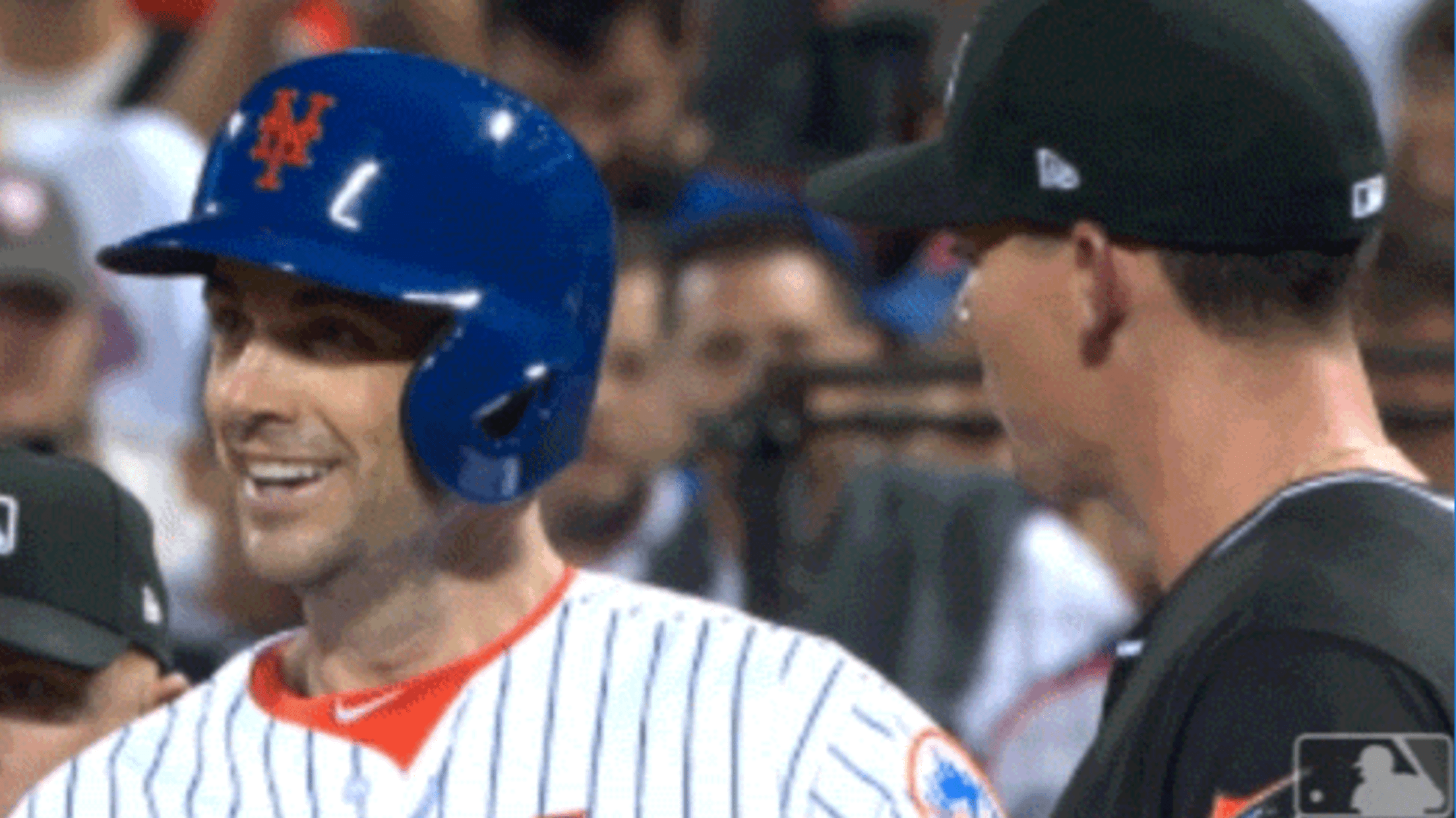 David Wright's final game as a Met was easily one of the most unforgettable moments of 2018. After a series of brutal injuries, the longtime Mets captain rejoined the squad for one final night in front of a packed Citi Field crowd. In his final big league at-bat, Wright looped a high popup along the railing in foul ground behind first base that fell into the mitt of Marlins first baseman Peter O'Brien.
Annoyed that O'Brien didn't let the foul pop fall on purpose to allow Wright another opportunity for a magical ride into the sunset, the Queens faithful mercilessly booed the journeyman infielder for the rest of the evening.
Citi Field villain Peter O'Brien rips a base hit thru a field of boos pic.twitter.com/3r7F2qLi2t

— Cespedes Family BBQ (@CespedesBBQ) September 30, 2018
In a recent interview on the Marlins Hot Stove podcast, O'Brien admitted that dropping the popup never crossed his mind and he was actually more concerned about not running into the wall. He also told an incredible story about how he got Wright to sign a ball for him after the fact.
"After the game I get back to my locker and there's a ball sitting on my chair and it says, 'Haha, you should have let it fall.' And it's signed 'David Wright.' It didn't really look like his signature, so I automatically thought it was a joke. It ends up being one of the clubbies who did it. But I realize it would actually be pretty cool if I get [Wright] to sign that ball.
"I get to the field the next day and it's like the sixth inning and I'm thinking, 'Should I do this?' I talk to Jay Bruce about it and he says, 'Ah, [Wright's] a great guy.' So I run in, get the ball, give it to one of the clubbies and he takes it over.
"I get back to my chair after the game and there's a ball that says, 'Haha no really, you should have let it drop.' So I have that now and that's one of those things I'll remember forever."
Even after the most emotional evening of his career, Wright still had the sense of humor to appreciate the situation. Kudos to him for signing the ball and kudos to O'Brien for having the guts to ask Wright to sign the thing.
Jake Mintz is the louder half of the Cespedes Family BBQ. Despite a torn UCL in his right elbow, he still finds a way to tweet excessively during baseball games.
Teams in this article:
Players in this article:
Topics in this article: