Dee Gordon's the latest infielder to move to center field, but he may be the most successful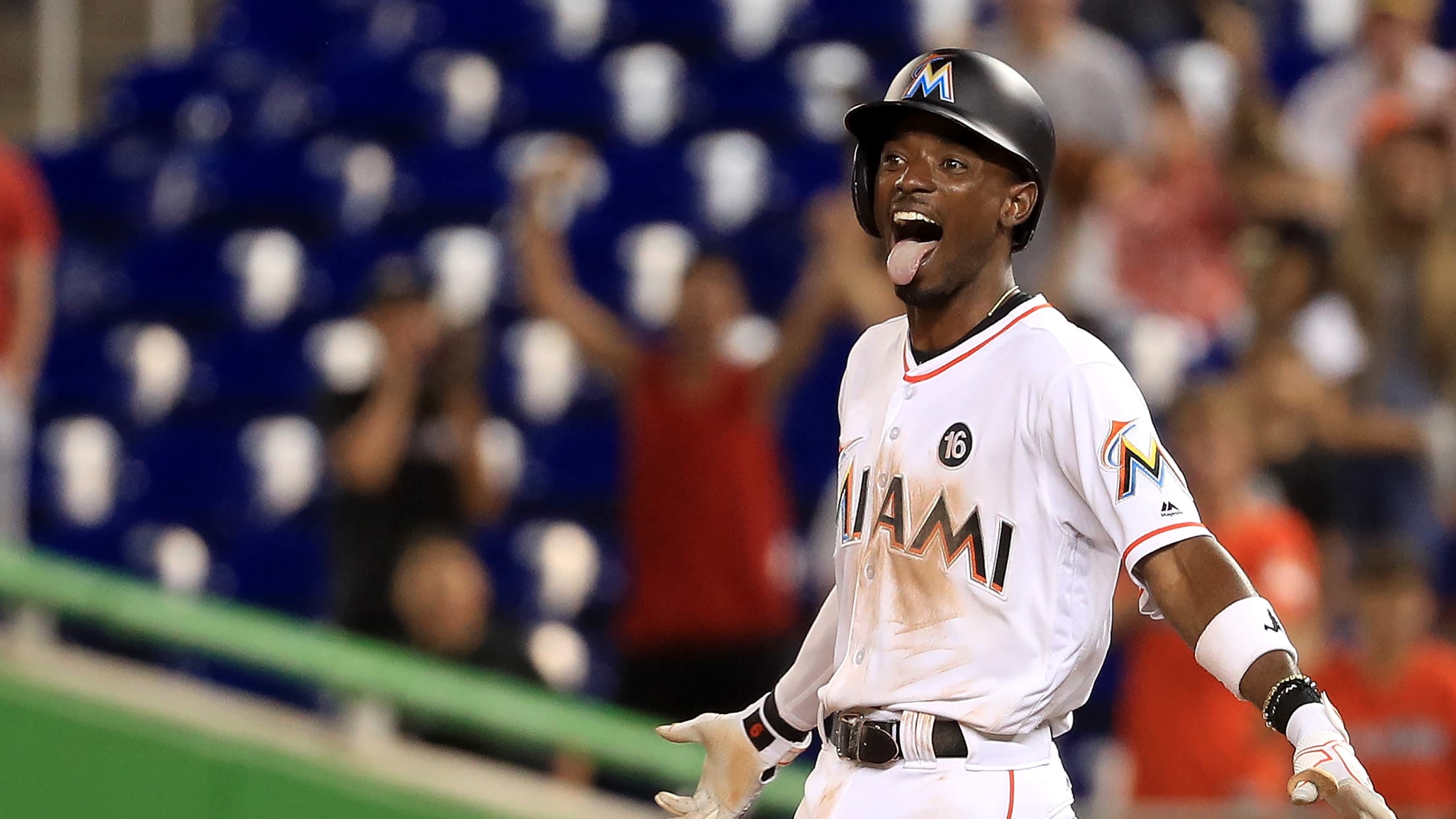 during a game at Marlins Park on July 17, 2017 in Miami, Florida. (Mike Ehrmann)
In the midst of their all-out madcap race for international bonus money in hopes of signing Shohei Ohtani, the Mariners acquired Dee Gordon . It seemed like a strange choice, as there's no chance that Robinson Cano will move from second base. But general manager Jerry Dipoto sees the big picture -- and nothing is bigger than Safeco's outfield.
So, in a flash of brilliance, the speedy Gordon is slated to play center field when the team reports for Spring Training.
While there are always rumors of middle infielders moving to the outfield -- remember the Derek Jeter to center field talks? -- the history of infielders converting once they've already reached the Majors isn't deep. Mookie Betts, Odubel Herrera and Billy Hamilton made the switch while they were still in the Minors. And for the few that have converted, they've soon moved back to the infield.
Craig Biggio -- who had already switched from catcher to second base -- was converted to play center field at 37 years old. That was probably why it didn't work out so well.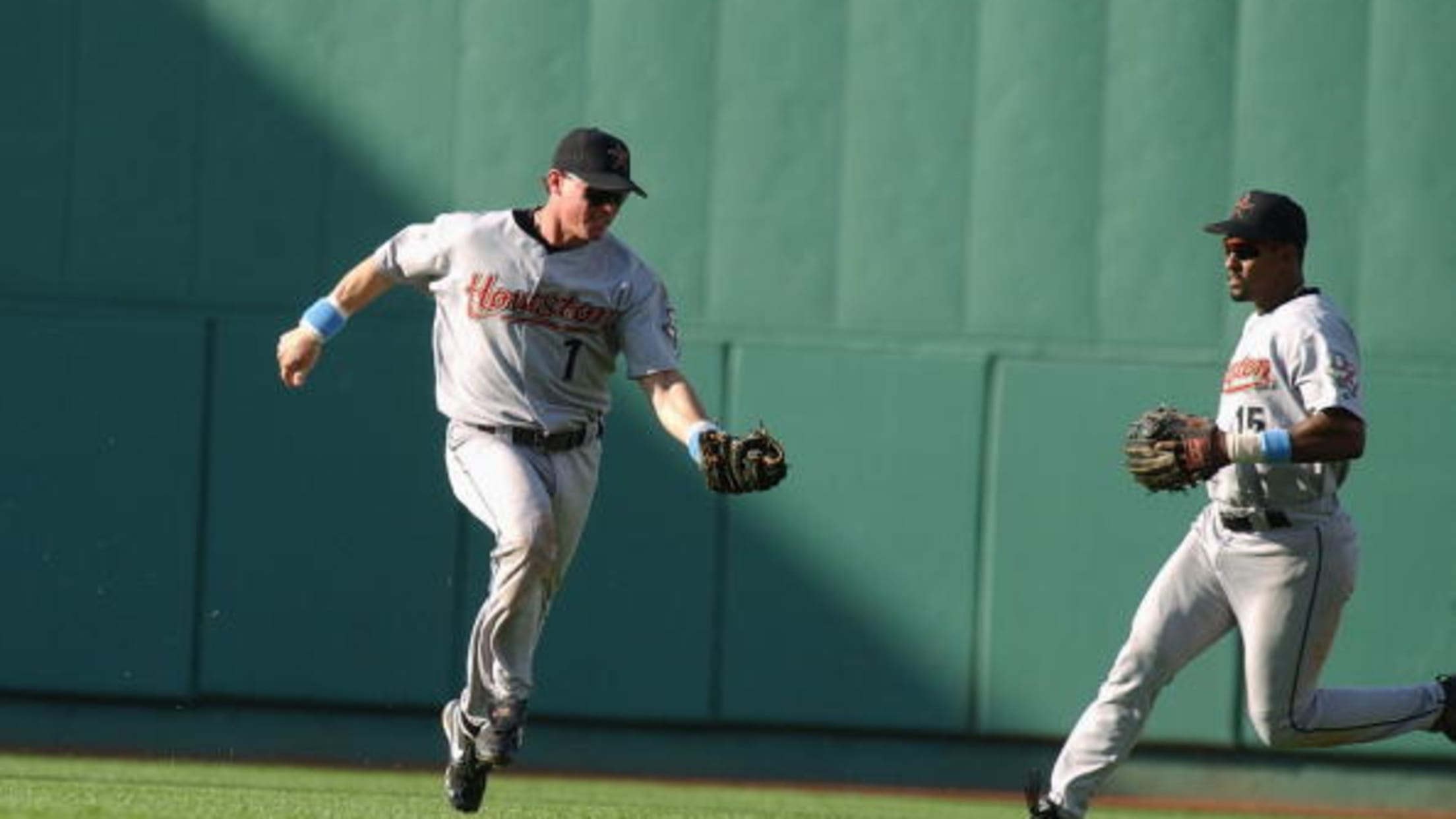 Kolten Wong became a part-time center fielder in 2016, but was shifted back to the infield full-time last year. Ian Desmond took over center field for the Rangers in 2016 and the Rockies then signed him ... to play first base, before moving all over the field last year. Really, one of the few shifts that stuck was Hall of Famer Robin Yount, and that was in the '80s -- an almost-unrecognizable time when hair metal and thin stirrup socks ruled the world.
Judging by history, you would think the Gordon decision wouldn't work. But, history doesn't tell the whole story. There's good reason to believe this one can succeed where others have failed.
With outfields using ever-more complex defensive shifts, the Mariners could now shift in new ways to play to Gordon's strengths and hide his weaknesses. If any GM is willing to experiment to cover for Gordon as he adapts to his new position, it's Dipoto. After all, he does his own baseball research ... for fun. Plus, have you ever noticed all those cards that outfielders pull out of their back pocket to help them figure out where to play? As anyone that has ever started a new job knows, having a cheat sheet of things you need to know is always helpful.
Gordon wouldn't be alone out there, either: Mitch Haniger and Guillermo Heredia -- two players that could stake claims to the outfield corners next year -- combined for 10 outs above average last year. Flash Jr. should be well protected as he learns the position.
Gordon may not need much help, though. Though he didn't often have to range across the outfield to snag baseballs, he's already got the impressive command of the outfield with the wild, swinging arms:
And he's got plenty of range. That's a second baseman racing into foul territory to make a play on the ball.
Though he doesn't have great height, he's also got plenty of ups to help rob dingers:
Unfortunately, with two months to go until Spring Training games, we'll have to just imagine the possibilities.