Derek Jeter had the game of his life while homering to reach the 3,000-hit plateau
Derek Jeter entered the 2011 season just 74 hits away from joining the 3,000-hit club, and it seemed like he might very well reach the milestone by his 37th birthday on June 26. Instead, a mid-June right calf injury put Jeter on the DL, so when he returned on Monday, July 4, 2011, he needed eight knocks over the following week if he wanted to reach 3,000 hits before the All-Star break.
It took Jeter a few days to hit No. 3,000, but it finally came on Saturday, July 9 -- and he reached it with one of the best games of his career. First, he got No. 2,999 out of the way with a leadoff single to begin the game against the Rays' David Price.
In Jeter's second at-bat, he worked the future Cy Young Award winner to a full count. Then, he connected:
Jeter had only slugged two long balls in 2011, so his blast for No. 3,000 sent the home crowd into a shocked frenzy. He became only the second player to reach 3,000 hits with a homer, following former teammate Wade Boggs, who did it in 1999. (And preceding then-current teammate Alex Rodriguez, who did it in 2015.)
The 3,000th hit would have been exciting enough, but Jeter didn't stop there.
Hit No. 3,001 came in the fifth inning: A leadoff double that sparked a rally where Jeter scored the game-tying run.
Hit No. 3,002 came in the sixth inning: A two-out single to keep the frame alive.
Hit No. 3,003 came in the eighth inning: An RBI single that scored Eduardo Núñez with the eventual game-winning run.
The five-hit day tied a career-high for Jeter, and he joined Craig Biggio as the only two players to notch five hits on the same day they joined the 3,000-hit club.
The man who caught Jeter's 3,000th hit was a 23-year-old named Christian Lopez from Highland Mills, N.Y., and he presented the ball to the Yankees' captain after the game: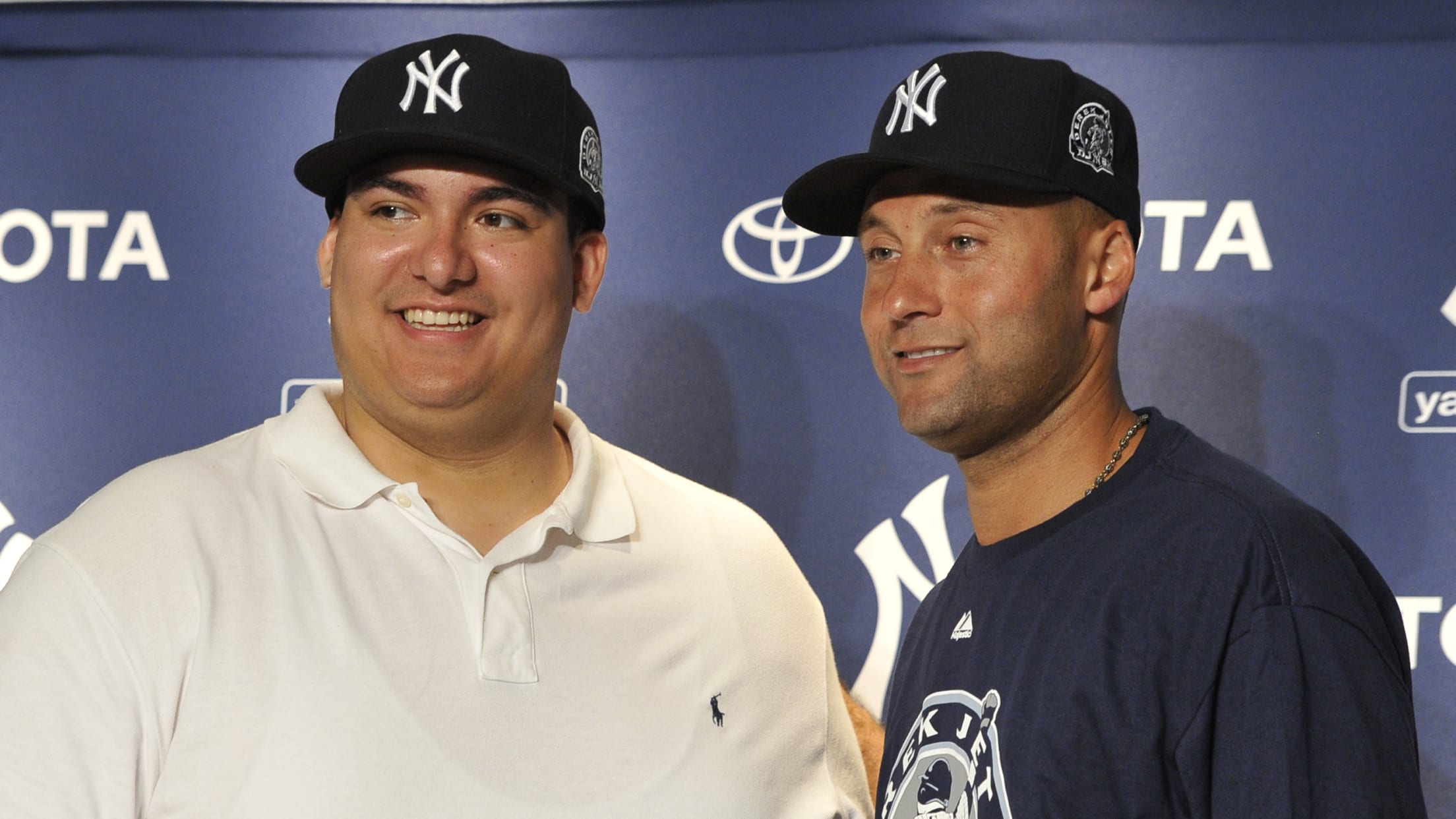 Not a bad day in the life of Derek Jeter.