Mike Trout once asked Derek Jeter for an autograph -- while standing on second base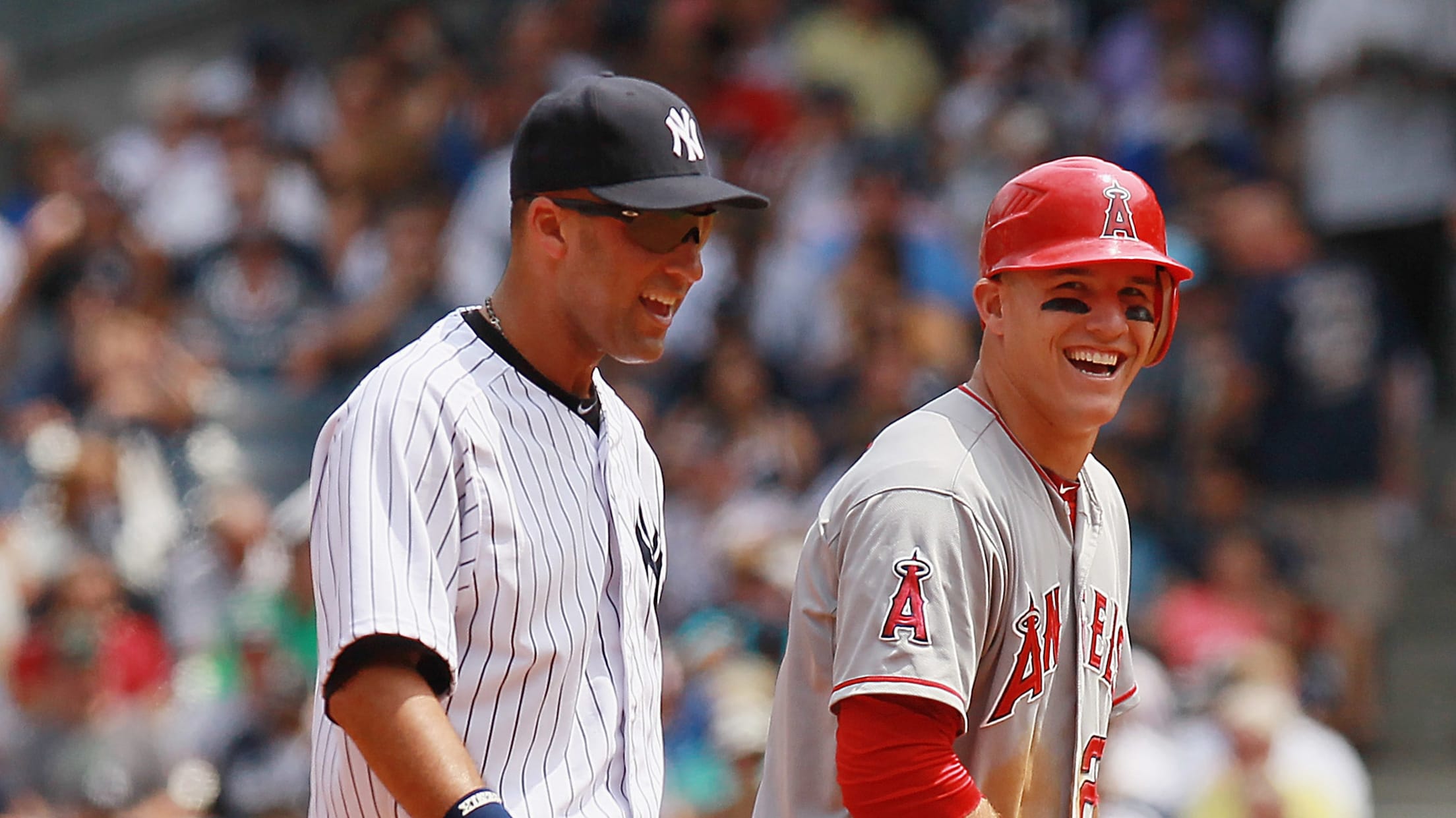 at Yankee Stadium on July 14, 2012 in the Bronx borough of New York City. (Mike Stobe)
Ever find yourself trapped in the elevator with a co-worker and saying something embarrassing? Well, that even happens to baseball players -- if you swap the claustrophobic conveyance for the trap of a base. Even a young Mike Trout may have made a baseball faux pas back when he was a relatively tiny rookie in 2011.
After he reached second base during a game against the Yankees, he told Dan Patrick that he became little more than a fan and asked No. 2 for his autograph.
"I think I was on second base when I asked him, 'If I send a ball over, can you sign it?'" Trout recalled. He then added, "It's like a blur now. I don't even remember what I said because I was so nervous and so starstruck."
.@MikeTrout asked his idol Derek Jeter for an autograph the first time they met...when Trout was standing on 2nd base during a game pic.twitter.com/NUOBzCXHUZ

— Dan Patrick Show (@dpshow) June 29, 2018
Even if it wasn't the best time to ask for a signature, Trout left the series with the future Hall of Famer's autograph.
It seems most likely that Trout made his request in the sixth inning of the Angels' 6-0 victory against the Yankees on Sept. 10, 2011. Not only because Trout doubled that inning and had plenty of time to work up the nerve to chat with Jeter, but when Trout reached second base the next inning, the Angels were in the middle of a four-run rally. Even a young rookie would probably know better than to ask then.
(h/t Yahoo Sports)
Teams in this article:
Players in this article: