Which visiting players have hit the most home runs in each ballpark?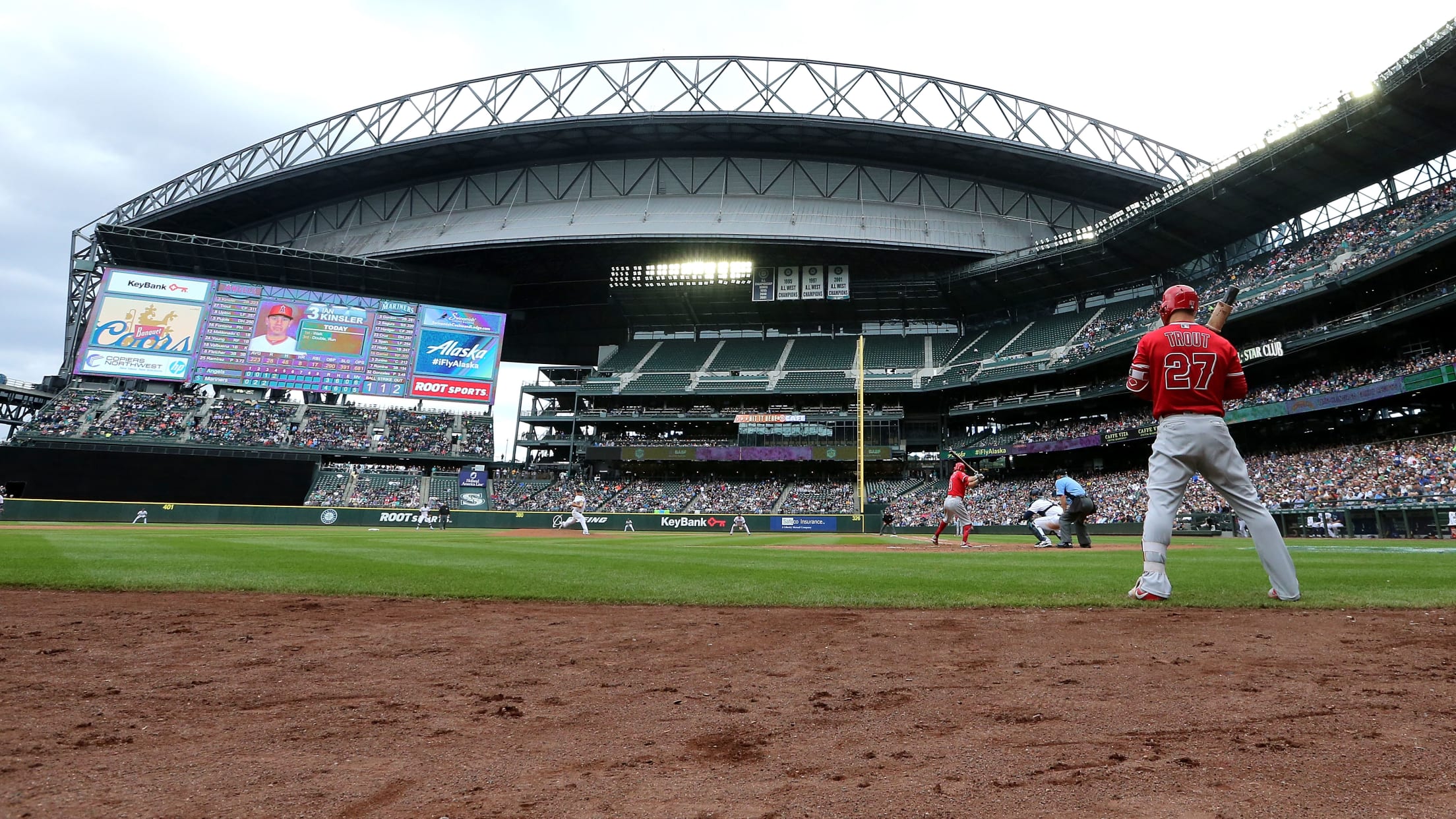 during their game at Safeco Field on June 13, 2018 in Seattle, Washington. (Abbie Parr)
When Mike Trout hit a home run in the eighth inning of the Angels' June 13 game at Safeco Field, most Mariners fans shared a general feeling of exasperation: How do you get this guy out?
Fans often believe that certain players on rival teams notably increase their performance when playing against their favorite teams. Sometimes it's anecdotal, and a glance at the statistical record shows that the opposing player's performance isn't demonstrably different against any one team. In the case of Trout and the Mariners, it's not just a feeling.
Trout has launched 20 long balls at Safeco Field, the most by any visiting player since Seattle's home park opened its doors in 1999.
But how does Trout's dominance in the Pacific Northwest compare to some of the other great road sluggers of baseball history? Here are the home run leaders among visiting players at each of the 30 MLB ballparks (click the graphic to enlarge):


A predictable theme emerges: Like Trout, many of these hitters shared a division with the ballparks they dominated in. The schedule permitted these guys multiple trips a year to these ballparks, and in turn, more opportunities to terrorize their divisional opponents. Miguel Cabrera is the visiting home run king in Chicago and Cleveland. Barry Bonds hit more home runs than any visiting player at both Coors Field and Dodger Stadium -- even though one of those parks opened a half-century ago. And no one has dominated the Reds at Great American Ball Park quite like Ryan Braun.
While it certainly helps to play in the same division, some players have managed to pile up the dingers during their infrequent stops at certain ballparks. Ryan Howard made the most of his annual trips to St. Louis, hitting at least one home run in every season that he visited Busch Stadium. And we shouldn't be surprised: Howard was born and raised in St. Louis, so he likely wanted to put on a show for his hometown crowd.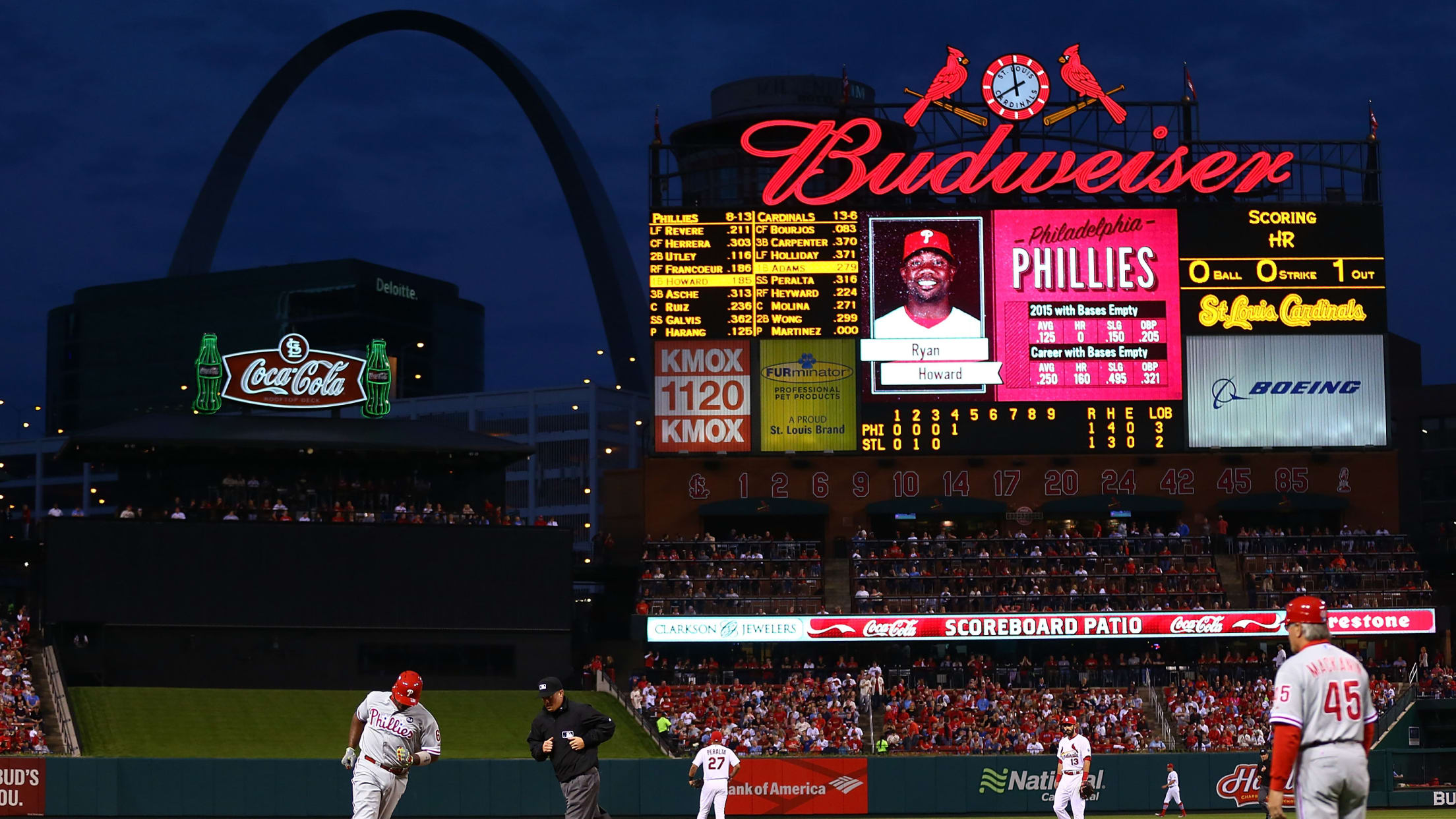 Some ballparks have historically been especially kind to visiting home run aspirers. Since opening in 1994, Globe Life Park in Arlington has been one of the most comfortable ballparks for opposing hitters. Jason Giambi holds the outright record for most visiting dingers with 20, but several other elite sluggers aren't far behind. Carlos Delgado hit 19 home runs across just 41 career games, David Ortiz (19 HR), Tino Martinez (19 HR), Troy Glaus (18 HR) and Tim Salmon (18 HR) all also enjoyed their stops in Texas.
Texas wasn't the only place that helped Big Papi compile his 541 career dingers. Despite being just one long ball short of the record in Texas, Ortiz does hold the outright visiting home run crown in three different ballparks, tied for the most alongside Alex Rodriguez. No one was happy to see the fearsome bat of Big Papi come into town, but for the Blue Jays, Tigers and Rays, Ortiz's visits always meant a special kind of trouble.
It can be frustrating for fans to watch the same player torment their favorite team over and over. But as Mariners fans have come to learn with Trout over the last few years, sometimes you just have to tip your cap and appreciate greatness.