Let's appreciate how long Ichiro has been playing professional baseball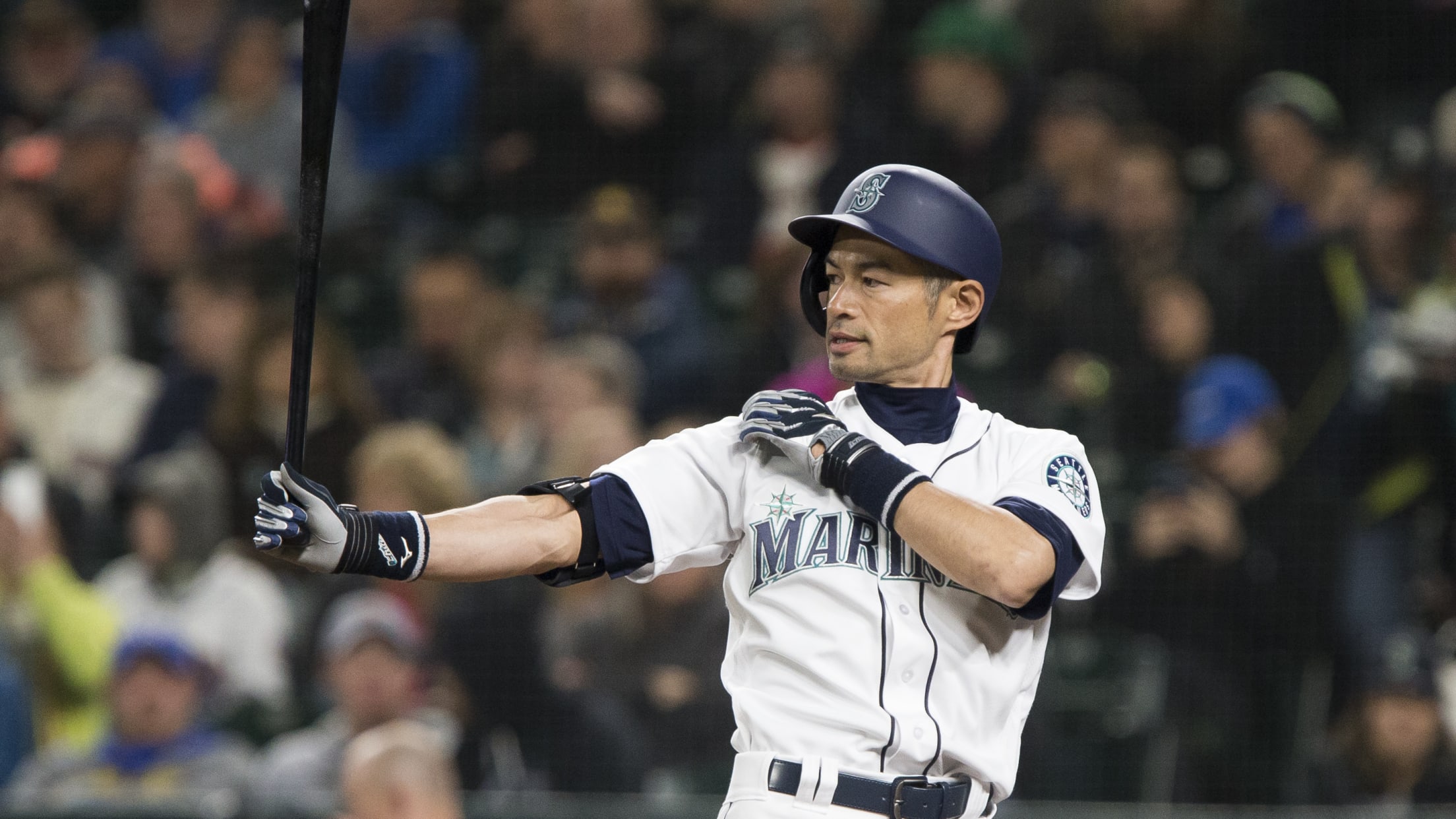 (Lindsey Wasson)
Update: On May 3rd, the Mariners announced that Ichiro would be transitioning to a new role in the organization -- Special Assistant to the Chairman -- and would no longer be on the active roster this season.
While Ichiro Suzuki's return to Seattle was undeniably one of the coolest moments of the offseason, his fit on the Mariners' roster was never entirely crystal clear. With fellow outfielder Ben Gamel returning from the disabled list this week, Ichiro's playing time is likely to decrease, and his spot on the roster may be at risk. We know about Ichiro's desire to play until he's 50, but it is only going to become more difficult for the veteran to find a spot on a big league roster.
With that in mind, there is never a wrong time to take a moment to appreciate the absurdly amazing career that Ichiro has put together, regardless of how much longer it continues.
One of the most basic, yet still unbelievable realities of Ichiro's MLB career is that it came after a near-decade of being the best player in Japan. Ichiro first debuted with the Orix BlueWave in 1992 as an 18-year-old. He spent the bulk of his first two seasons in the Japanese Minor Leagues, but immediately became a superstar in his first full season in 1994, winning the first of three consecutive MVPs.
Consider this: In Ichiro's nine seasons in Japan, he played in 951 games and posted a .943 OPS. So far in his MLB career, Paul Goldschmidt has played in 951 games, and posted a .930 OPS.
Furthermore, Ichiro played those 951 games as one of the best players in NPB all before turning 27. Mike Trout currently sits at 941 games and does not turn 27 until Aug. 7. Imagine Trout just packing it up after the 2018 season and heading to a new league to see if he could continue being amazing elsewhere. That is basically what Ichiro did! And indeed, he kept being amazing!
Ichiro's otherworldly hitting ability translated immediately upon arrival in MLB, becoming only the second player in history to win the MVP as a rookie. When Ichiro debuted with the Mariners on April 2, 2001, he became the 15,417th player in MLB history. Since then, 3,797 players have debuted, with one of the most recent being Brewers catching prospect Jacob Nottingham -- the 19,212th. Nottingham was born on April 3, 1995, when Ichiro was just starting his 2nd consecutive MVP campaign in Japan.
Seventeen years and 3,087 Major League hits later, Ichiro is a living legend. There is very little left for him to accomplish, other than to just keep playing which is clearly an accomplishment he views as imperative.
Eventually, though, Ichiro will be enshrined in Cooperstown alongside the greatest to every play the game. He will join, among many others, Vladimir Guerrero, who will be presented his plaque this summer. Now, remember, Ichiro made his professional debut in 1992. Over the span of Ichiro's 27-year professional baseball career, Guerrero signed with the Expos as an 18-year-old (March 1, 1993), made his Major League debut (Sept. 19, 1996), hit his 400th career home run (Aug. 10, 2009), played his final Major League game (Sept. 28, 2011), debuted on the Hall of Fame ballot but did not get elected (Jan. 18, 2017), and earned Hall of Fame election (Jan. 24, 2018).
And here's Ichiro, still putting on a big league uniform every day. Ichiro forever.