Derek Jeter, Jorge Posada, Andruw Jones and Tino Martinez went on a sweet golf getaway together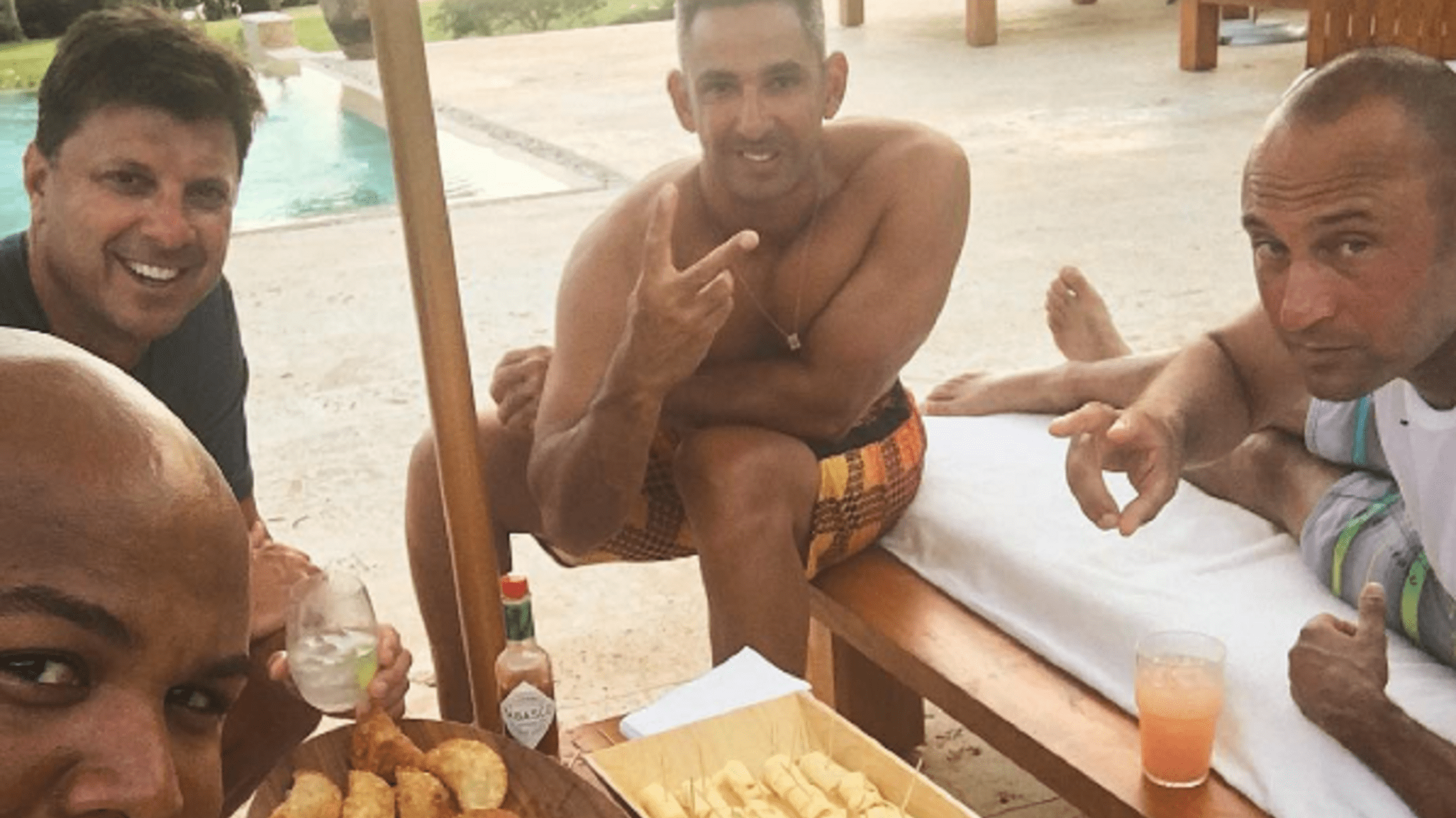 Whether on an active roster or enjoying retirement, baseball players love golfing. As a collective whole, hitting the links definitely seems like a favorite pastime.
So, it's without much surprise, then, to see a quartet of Yankees icons hit up a golf course for a weekend of tee times and poolside lounging. That's precisely what Derek Jeter and pals Jorge Posada, Tino Martinez and Andruw Jones did recently in the Dominican Republic, as documented on Jones' and Posada's Instagram accounts.
Here's a glimpse of Jones and Jeter at the tee box:
No golf weekend is complete without some maximum rest and relaxation beside the pool, which in this case also featured some choice snacks:
What's unclear, at least at this juncture, is whether this can be considered the longtime Yankee captain's bachelor party. Reports have Jeter's upcoming wedding to model Hannah Davis slated for July 2 in Napa Valley, which would put this golf excursion within the time frame generally reserved for bachelor party-type activities, but there was no confirmation of that possibility on Instagram. Instead, we see a reference to a "boys golf trip," via Posada's post. That famed Yankee mystique strikes again!
On the other hand, it's a cardinal (unwritten) rule of bachelor parties that you aren't supposed to post them all over social media, either. Maybe this is an unofficial bachelor party conducted without the pomp and circumstance of a traditional one?
Either way, it looks to have been a pretty classy affair, even if Mariano Rivera didn't seem to be part of it.