The D-backs bullpen and other players weighed in against a PBR bucking bull
Before the D-backs faced familiar competition on Thursday night with their game against the White Sox, they stared down a different kind of foe. Members of the Professional Bull Riders organization (PBR) were in town celebrating its 25th anniversary season, so they stopped by Salt River Fields at Talking Stick.
More specifically, the PBR members had a challenge of sorts for the D-backs -- how many of their players would it take to roughly equal the weight of one of their bucking bulls? The bull they brought was no calf, either:
Just look at that bull waltz in like he owns the place. He was a force, weighing in at 1,985 pounds.
To try to match the bull, the D-backs fittingly sent mostly members of their bullpen. Relievers Archie Bradley, Andrew Chafin, T.J. McFarland, Randall Delgado and Brad Boxberger all made the trip, as did starter Zack Godley and position players Chris Owings, Kristopher Negrón and John Ryan Murphy.
The players piled into the pen and made quite the scene: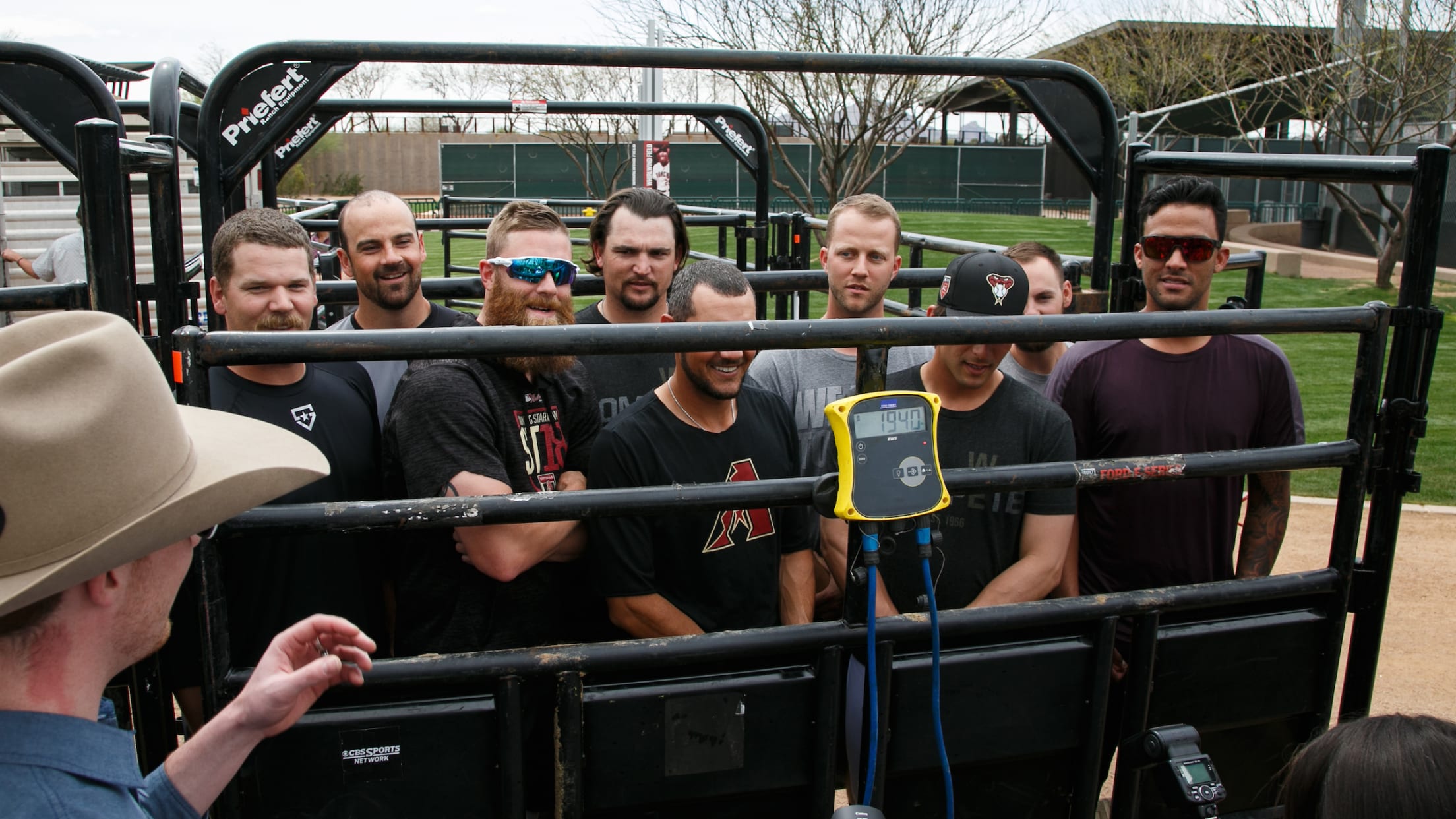 All together, the nine D-backs weighed 1,940 pounds, just shy of the bull's weight.
The realization that PBR riders regularly handle bulls that large blew the players away. "I just couldn't imagine doing that," said Chafin. "Those boys are crazy in a good way. They go out there and they put on a show."
Godley agreed. "I think the size of the bull overall is not that impressive, it's the fact that one guy has to jump on and ride him for eight seconds. That's the impressive part. It shows just how much talent these guys actually have."
So, would any of them dare ride a PBR bucking bull?
"Definitely not that one," said a laughing Chafin. "I would ride a little one that's broke maybe."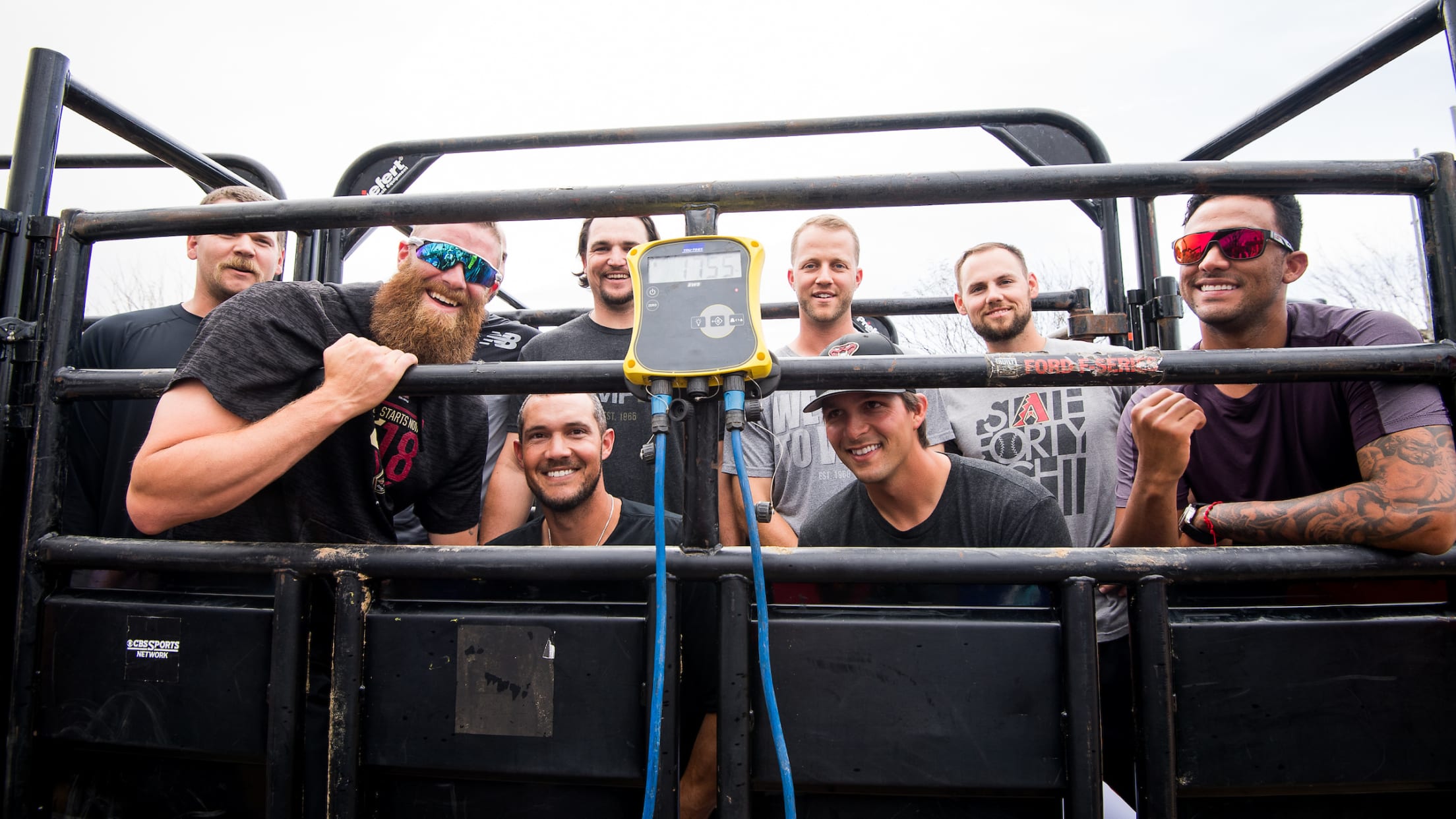 Teams in this article:
Players in this article: