Did you know these five star international athletes also had forays into baseball?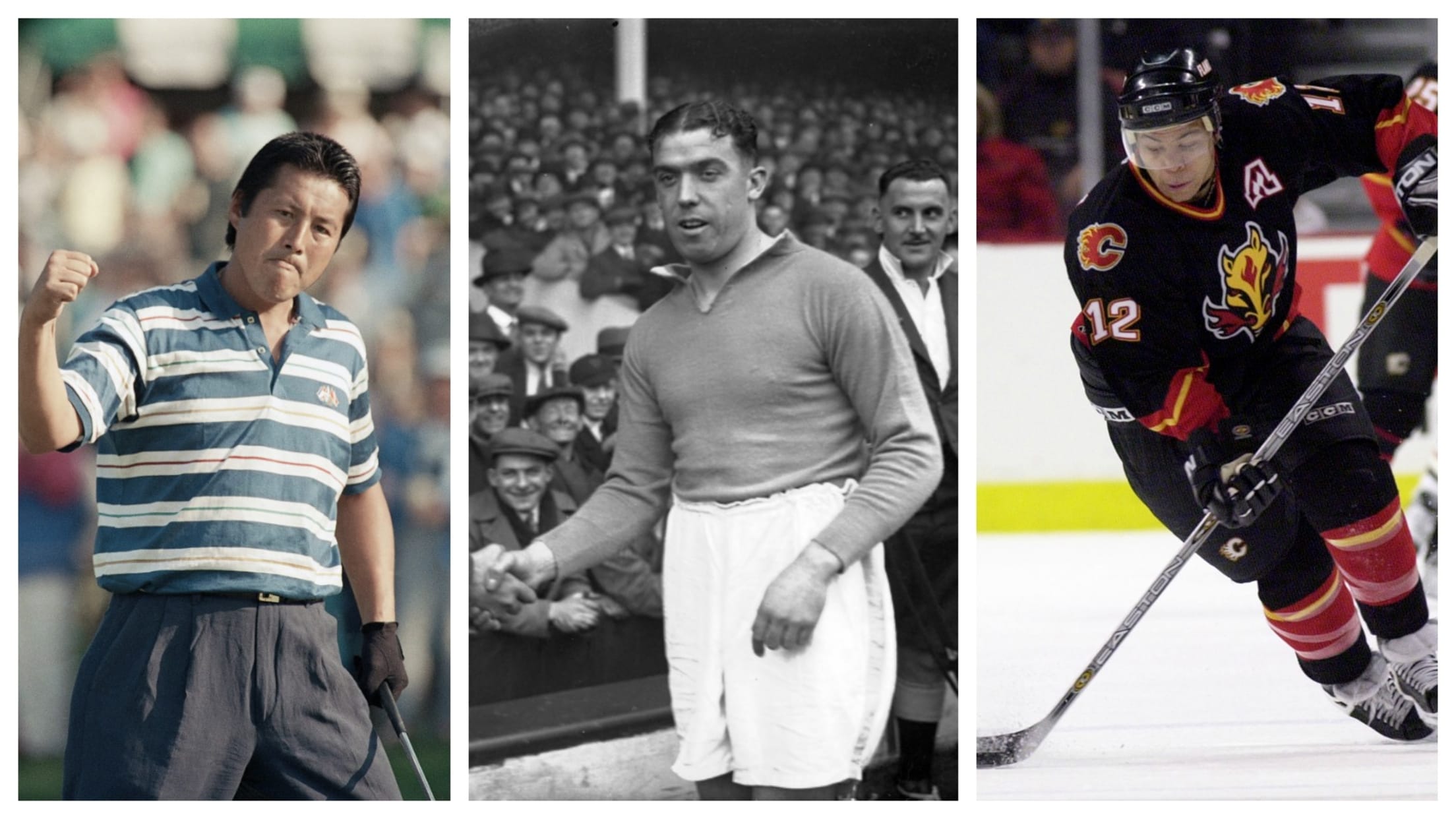 Baseball may be "America's pastime," but as the World Baseball Classic proves, it is a global sport. Not only is baseball played everywhere, but there are a number of great athletes that played the game before eventually giving it up for the sport where they made their name.
To honor the global reach of the game, let's look at five of these notable international athletes that also dallied on the diamond:
Dixie Dean
He's English Babe Ruth … for soccer. In the same year that Ruth was setting the home run record with 60, Everton Football Club's star striker set the Football League record by scoring an absurd (and strangely synchronistic) 60 goals for Everton -- a record that still stands today.
While Dean and Ruth would one day meet at a Tottenham Hotspur game in either 1934 or '35, that wasn't Dean's only foray into the world of baseball: The star striker also played for the Liverpool Caledonians in the offseason.
Thanks to the efforts made by Al Spalding to bring baseball to the world in an 1889 world tour, he wasn't the only English soccer player to take on America's game. In fact, thanks to Spalding, there was a professional baseball league in England that lasted for one year in 1890, formed from players for the local soccer teams. Aston Villa beat out Stoke City, Preston North End and Derby County to win the first -- and only -- league title. Because of this, Derby County -- which has long since focused solely on soccer -- played in a stadium known as The Baseball Ground until it was demolished in 2003.
Graham Gooch
For all the similarities between baseball and cricket -- both use a bat and a ball, after all -- the games are still drastically different.
English cricketer Gooch, recognized as one of the greatest batsmen in cricket history, learned that the hard way when he took on Ernie Banks in a home run derby in 1988 during England's baseball National Championship.
Banks, at the ripe old age of 57, still beat Gooch, three home runs to zero. That may have more to do with Gooch's cricket swing than a lack of ability, though.
"It came down to swings," Banks said. "I tried to teach him to swing up and get the ball in the air. He was used to a low, straight swing of cricket, and every time he tried to swing up, he'd pop the ball up."
For those curious: Ruth tried his hand at cricket during his trip to England. He proved a natural as he sprayed balls all over the field. "How can I help it," he said, "when you have a great wide board to swing?"
Johan Cruyff
Cruyff is one of the greatest players to ever grace the soccer pitch. He won the Ballon d'Or, an award given to the world's greatest footballer, three times and starred and managed at Ajax and Barcelona -- two of the biggest clubs in European soccer. He even has a famous move to his name called the Cruyff Turn.
In an alternate reality, that may have been the name for a piece of sparkling baserunning: Before Cruyff was a soccer legend, he starred on the diamond. Though he joined the Ajax youth team at the age of 10, he actually preferred playing baseball. It was only when his soccer coaches urged him to give up the sport that he finally abandoned it.
Oddly enough, while Cruyff was an athletic and creative soccer player, his position in baseball was almost the opposite: He was a catcher.
Jarome Iginla
The Edmonton native may not still lead the league in goals as he did twice during the peak of his career, but the 39-year-old still has plenty in the tank.
Hockey wasn't always Iginla's favorite sport, however. That belonged to baseball as he dreamed of becoming a two-sport player like Bo Jackson. He even starred on Canada's junior baseball team as a pitcher, catcher and shortstop, hitting .400 in 20 at-bats at the Canadian National Bantam Baseball Championship in 1992.
Masashi Ozaki
There's a lot of overlap between baseball and golf, with players like Yoenis Cespedes and John Smoltz showing a particular affinity for the sport. They have nothing on Ozaki. Arguably the greatest player in the Japan Tour's history, the man nicknamed "Jumbo" led the Japan Golf Tour in winnings 12 times and spent 194 weeks ranked as one of the top 10 players in the world.
Before that, he was a pitcher-turned-outfielder in the NPB with the Nishitetsu Lions from 1965-67. The numbers don't look great, with Ozaki posting a 4.79 ERA in 41 1/3 IP as a pitcher. They actually got worse when he switched to the outfield in '67 (2-for-42 with 24 SO). But, in his defense, he was also only 20 years old when he left the team.
Given Ozaki's success on the fairway, perhaps his "golf mad" manager, Futoshi Nakanishi, deserves credit for introducing him to the sport -- even if he was unable to turn him into a star baseballer.