Dodger Stadium is introducing a mac 'n' cheese and hot dog-stuffed burrito this postseason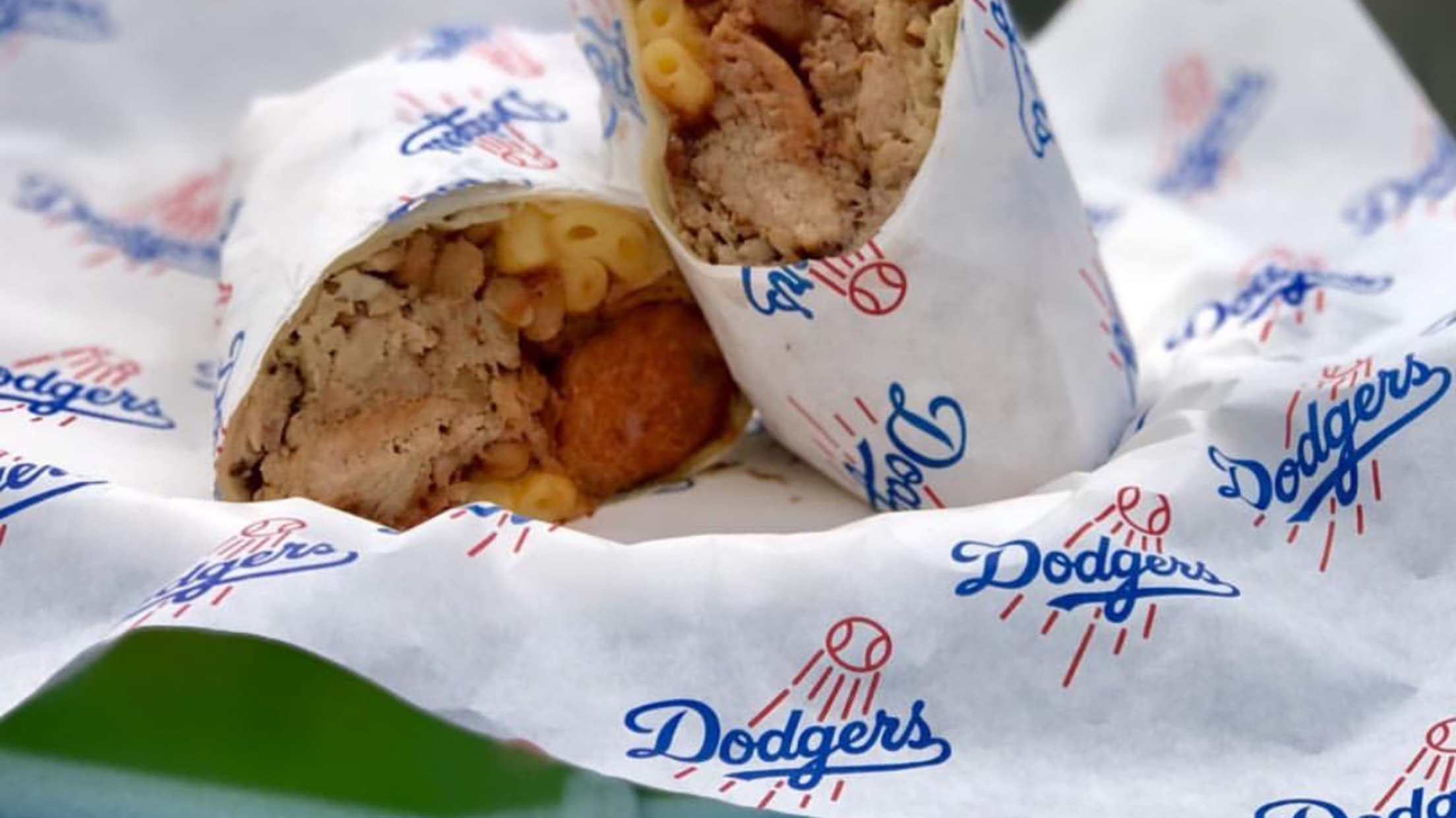 When the postseason comes, many forget the stadiums hosting the games revamp their food menu to keep things fun during the month of October. And this time around, the Dodgers did not leave us disappointed. Let's check out some of the tantalizing food items the team will be serving up at Dodger Stadium since the team was crowned NL West champions.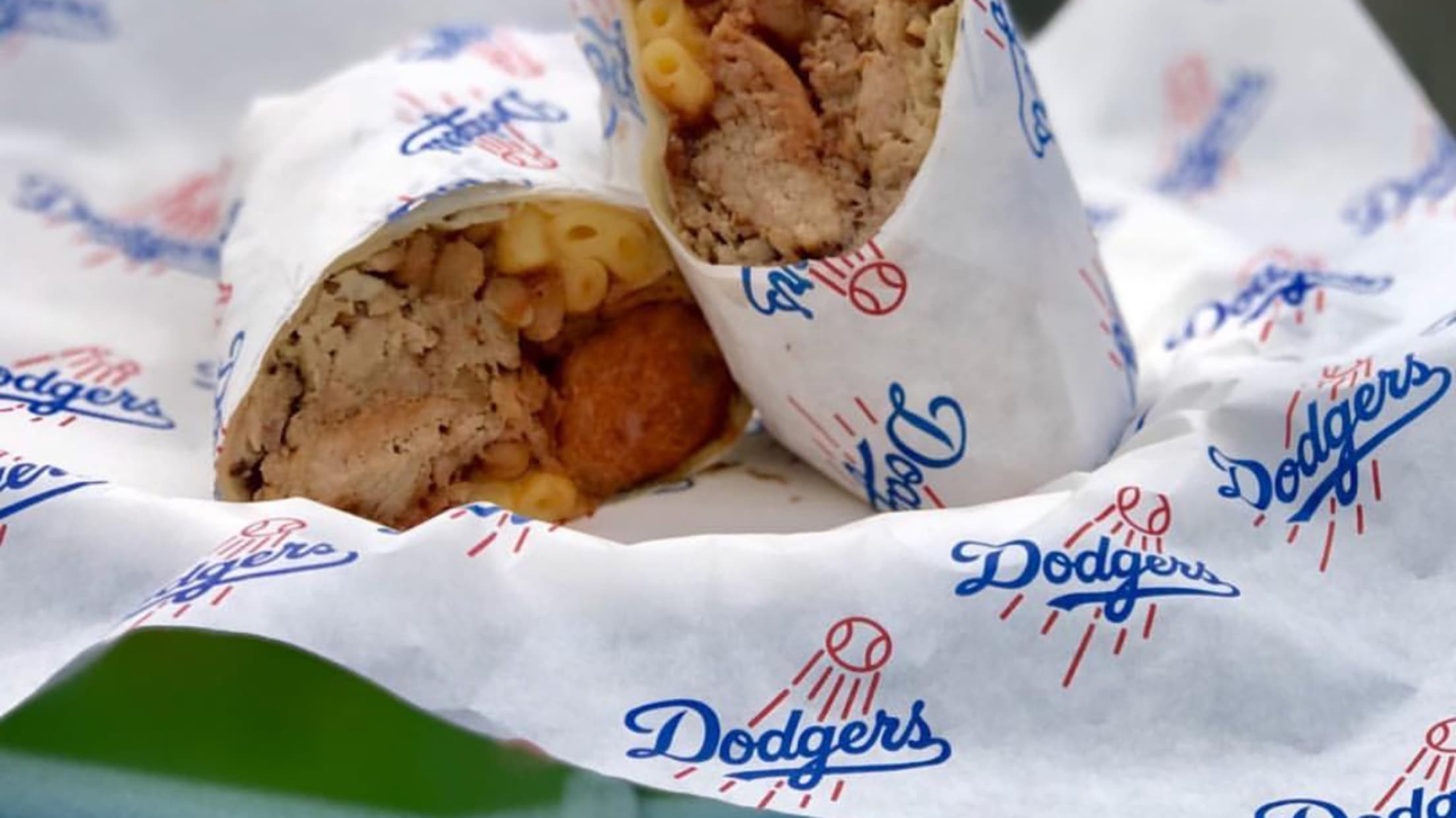 Yes, this is exactly what it sounds like. A hot dog wrapped in a tortilla which is also stuffed with mac 'n' cheese, pulled pork and baked beans.
And why not? It's the playoffs.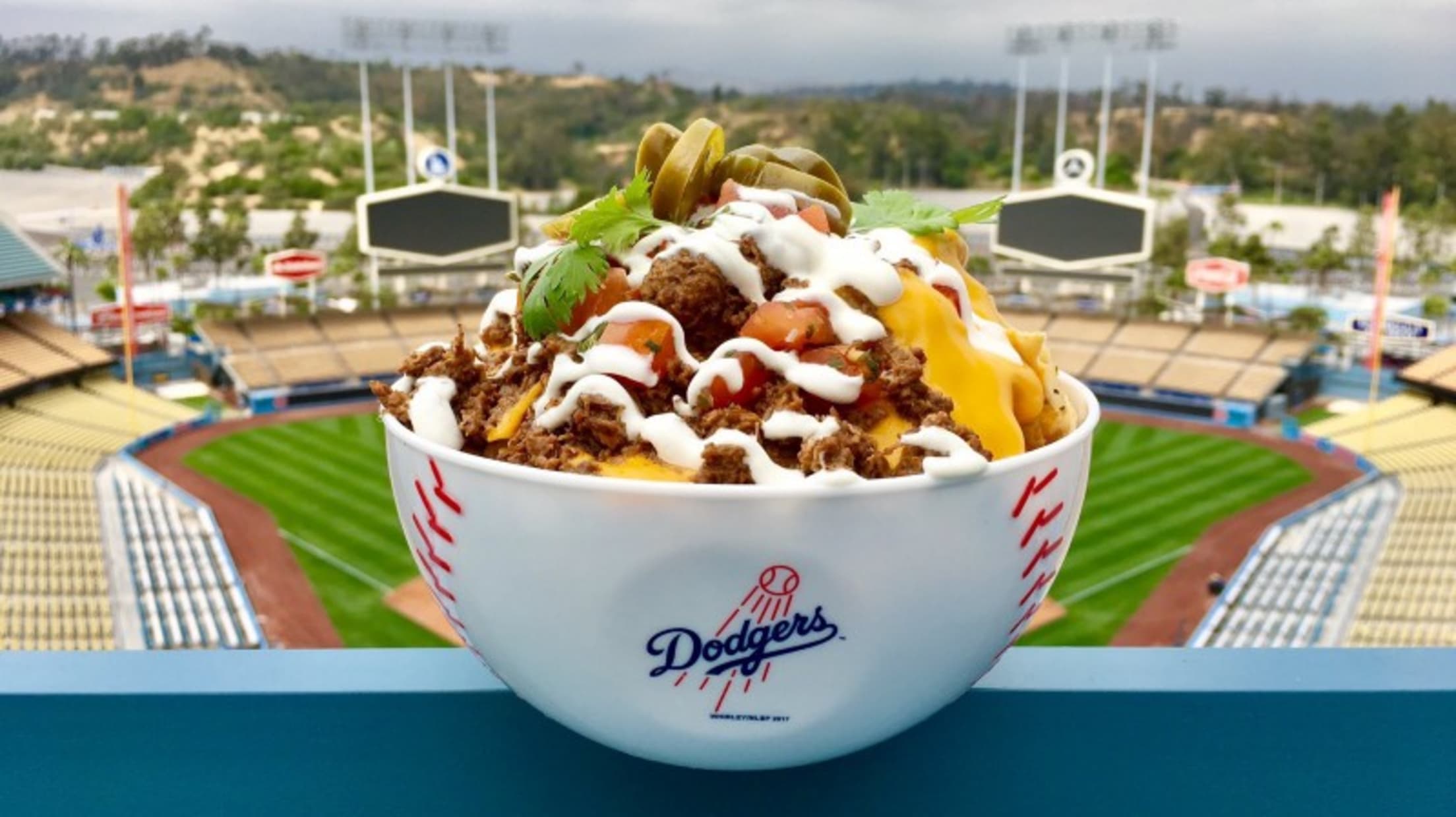 I'm a firm believer in the fact that nachos somehow taste better in a catcher's helmet or a giant bowl with some baseball details printed on. This is a huge bowl of nachos with every topping you can imagine forming a massive, delicious mound of nachos.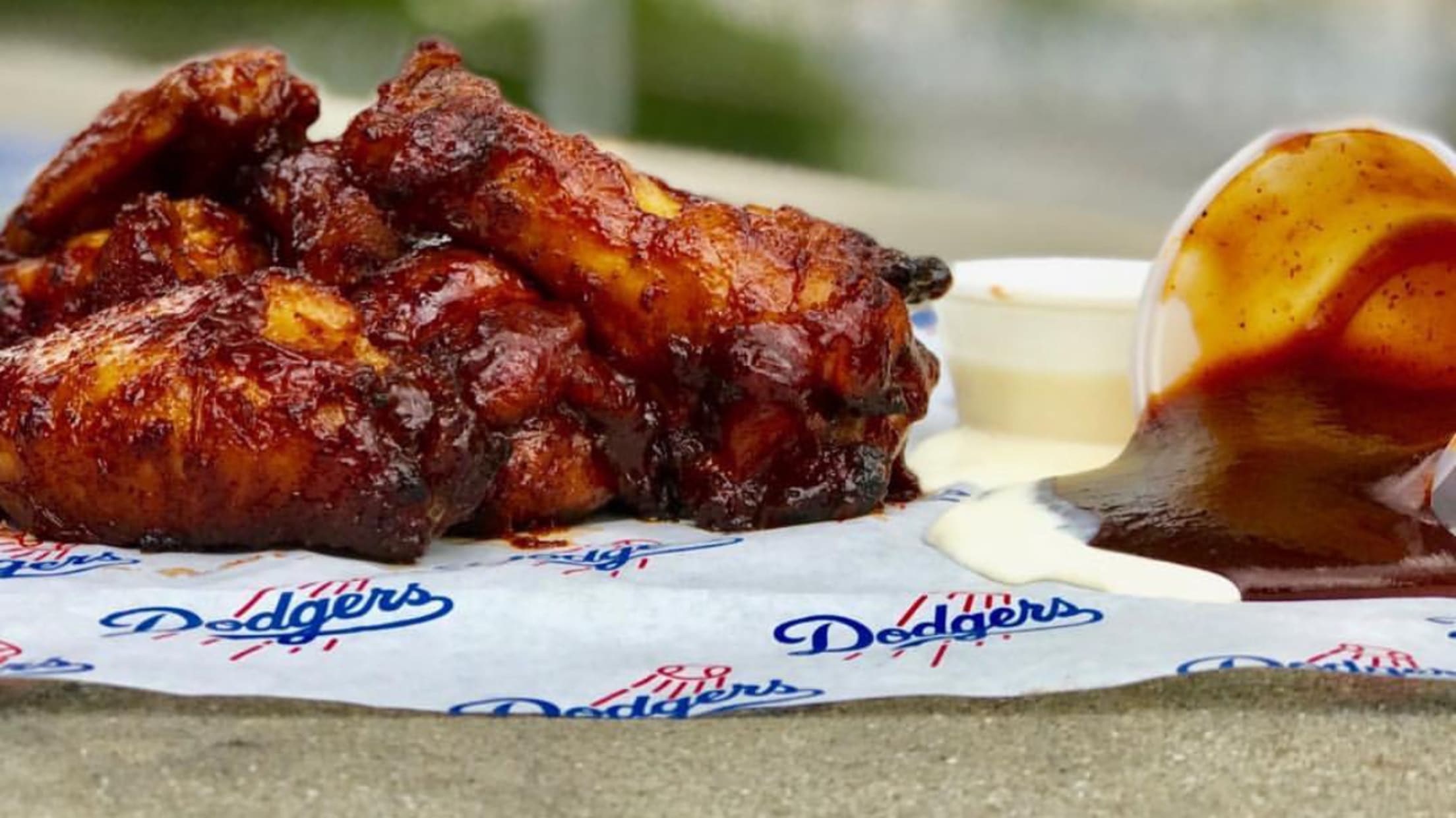 These chicken wings are covered in grilled peach BBQ sauce. They look a bit messy, but isn't it the well-known rule that the best foods in the world are the ones that make the biggest messes?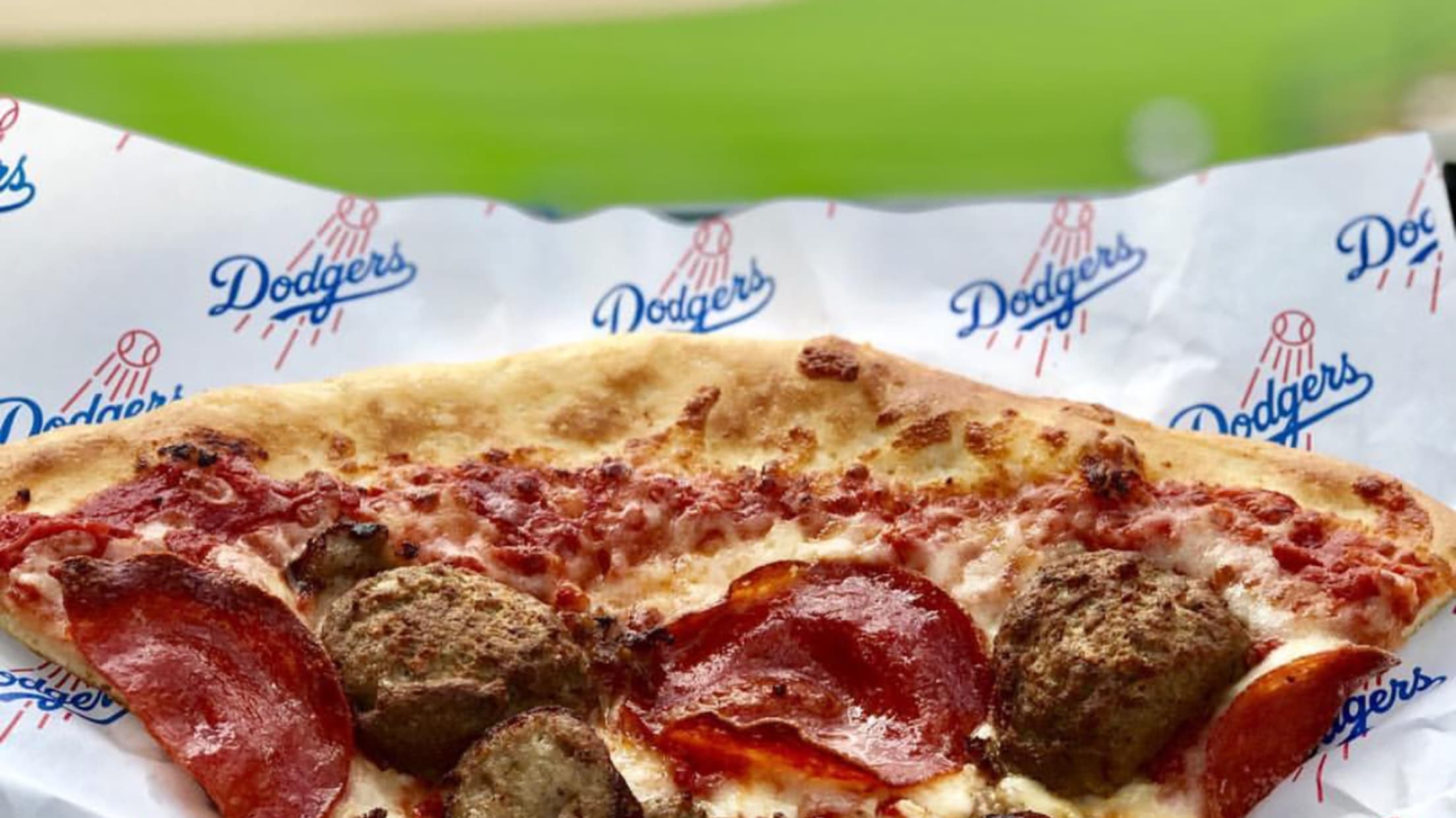 This slice of heaven is topped with meatballs, pepperoni and sausage. As you can see, it's big enough to possibly be used as a blanket.
This doesn't only look yummy, but mobile.
This is a bucket of peach BBQ ribs, macaroni salad and fries with Kona BBQ sauce -- a little bit of everything for those who can't decide on what they want to indulge in.
Dodger Stadium will also offer the standard ballpark foods and even some baseball-themed cocktails during the playoffs.
No fans should go hungry.