Dodgers sign outfielder Jordan Schafer ... to pitch?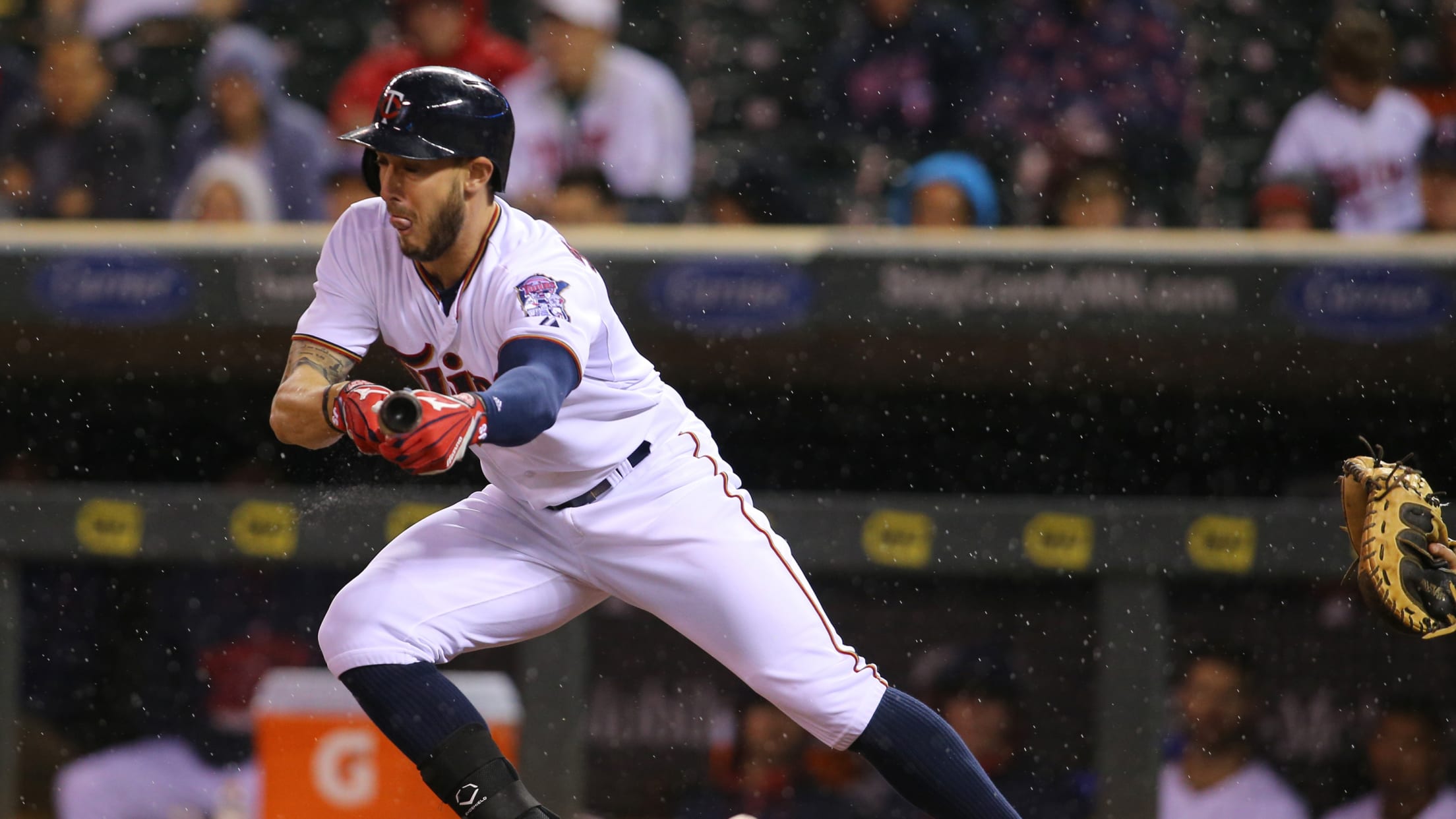 MINNEAPOLIS, MN - MAY 5: Jordan Schafer #1 of the Minnesota Twins attempts a bunt in the sixth inning against the Oakland Athletics on May 5, 2015 at Target Field in Minneapolis, Minnesota. (Photo by Adam Bettcher/Getty Images) *** LOCAL CAPTION *** Jordan Shafer (Adam Bettcher/Getty Images)
The winter months are often filled with plenty of small-time transactions as guys are signed to battle for that 25th spot or hoping to latch on with a Triple-A team and wait for their chance. When the news broke that former top prospect outfielder Jordan Schafersigned with the Dodgers, most people probably just assumed it was one of these. After all, Schafer has hit just .228/.308/.307 in his Major League career.
Instead, it looks like the Dodgers just picked up their newest pitching project. Schafer, who hasn't pitched since he was in high school, does have 17 assists in his career. And while there is obviously a difference between a windup and throwing from the outfield, Schafer did hit 87.4 mph according to Statcast™ on this relay throw back in April:
There was plenty of muscle on this toss, too:
While the cards are still stacked against Schafer making the transition, it is something we're seeing more often in recent years. Jason Lane famously made the switch from the outfield to the mound, even making a handful of appearances for the Padres in 2014; Micah Owings went back to the Minors to try and transition to the field given his penchant for hitting as a pitcher, and Jeff Francoeur even took on a dual-player role in Triple-A in 2014 before making his MLB mound debut with the Phillies in 2015.
Whether or not Schafer will be the next two-way player like Brooks Kieschnick, who spent the 2003-04 seasons alternating between the mound and taking hacks at the plate, we'll just have to hope.
Teams in this article:
Players in this article: