The Dodgers are wearing a shirt that perfectly sums up the Chase Utley-Enrique Hernandez father-son dynamic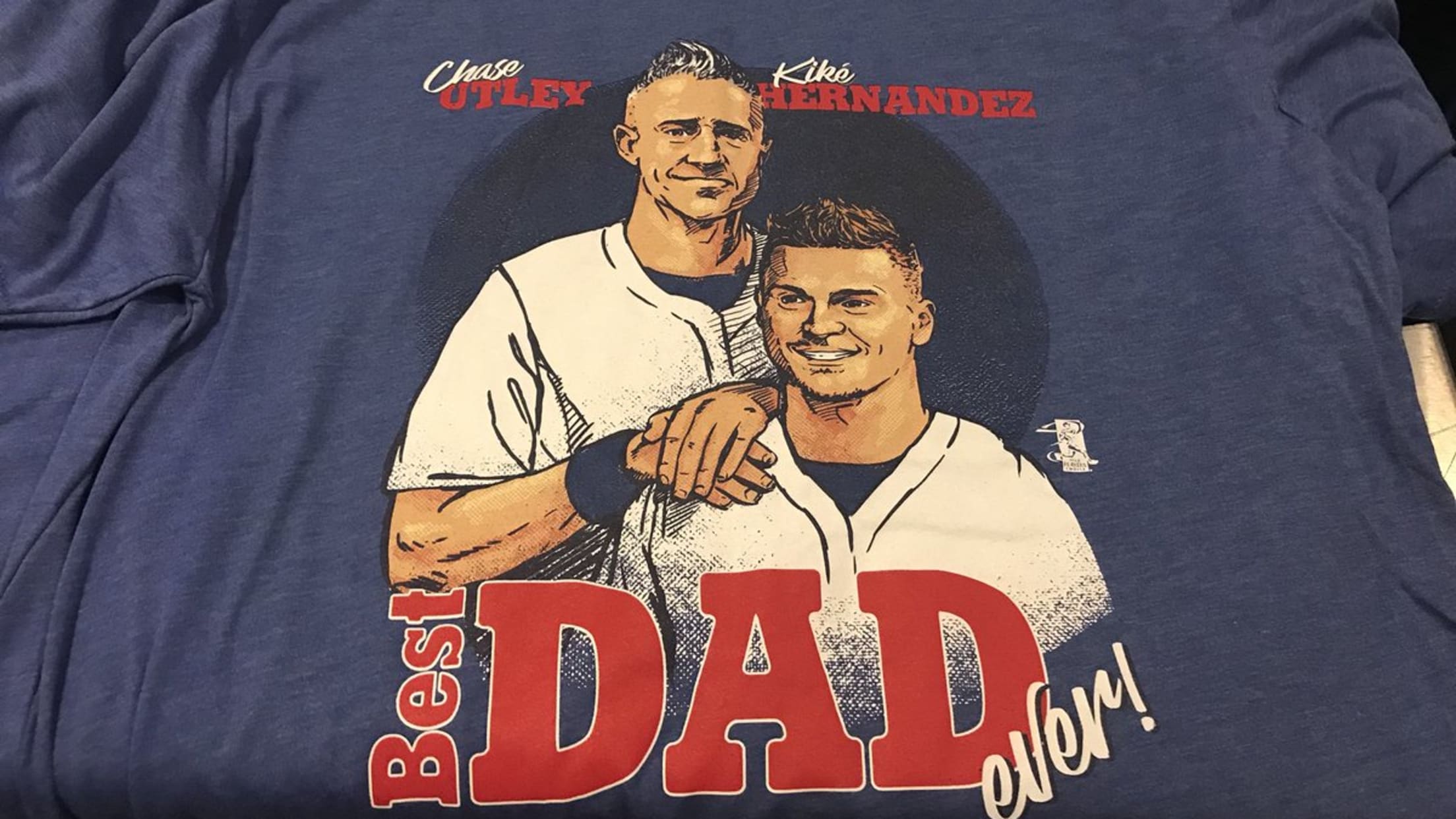 A running gag this season around the Dodgers has to do with how Chase "Silver Fox" Utley is effectively the entire team's collective dad, given his age (39) and his status as an elder statesman in the game. He's set to retire after season's end.
Utility man/reliever Enrique Hernandez has taken a strong affinity to Utley, so much that he's paid tribute with some special batting practice attire, which he's wearing in this photo:
They don't call him "The Man" for no reason!! Been thinking about ways to word this and the best way to put it is that I consider myself blessed to have my career touched by one of the best players to ever play this game! The perfect example of professio… https://t.co/G0sEea5kcM pic.twitter.com/sq9Tkzie88

— Enrique Hernández (@kikehndez) July 13, 2018
He's committed to the bit.
Kikè Hernandez on Chase Utley: "He adopted me. One of the reasons he said he was retiring was to spend more time with me."

— Eric Stephen (@ericstephen) July 13, 2018
Really committed.
Working on hitting righties & on my Silver Fox imitation! pic.twitter.com/2s6qBP7EEI

— Enrique Hernández (@kikehndez) July 21, 2018
Before their 5-2 loss to the Giants on Monday night, it was reported that several Dodgers were wearing this shirt, which really is the perfect encapsulation of this entire phenomenon:
The definition of a must cop t-shirt.

(📸: @DodgerInsider) pic.twitter.com/SYAhbCD9kQ

— Cut4 (@Cut4) August 13, 2018
Hernandez showed off the look during batting practice:
Stuntin' like my daddy. pic.twitter.com/Q07GCNJ3a5

— Los Angeles Dodgers (@Dodgers) August 14, 2018
That just about sums it up.
Teams in this article:
Players in this article: