The Dodgers visited the Rams' training camp to wish them luck in the Super Bowl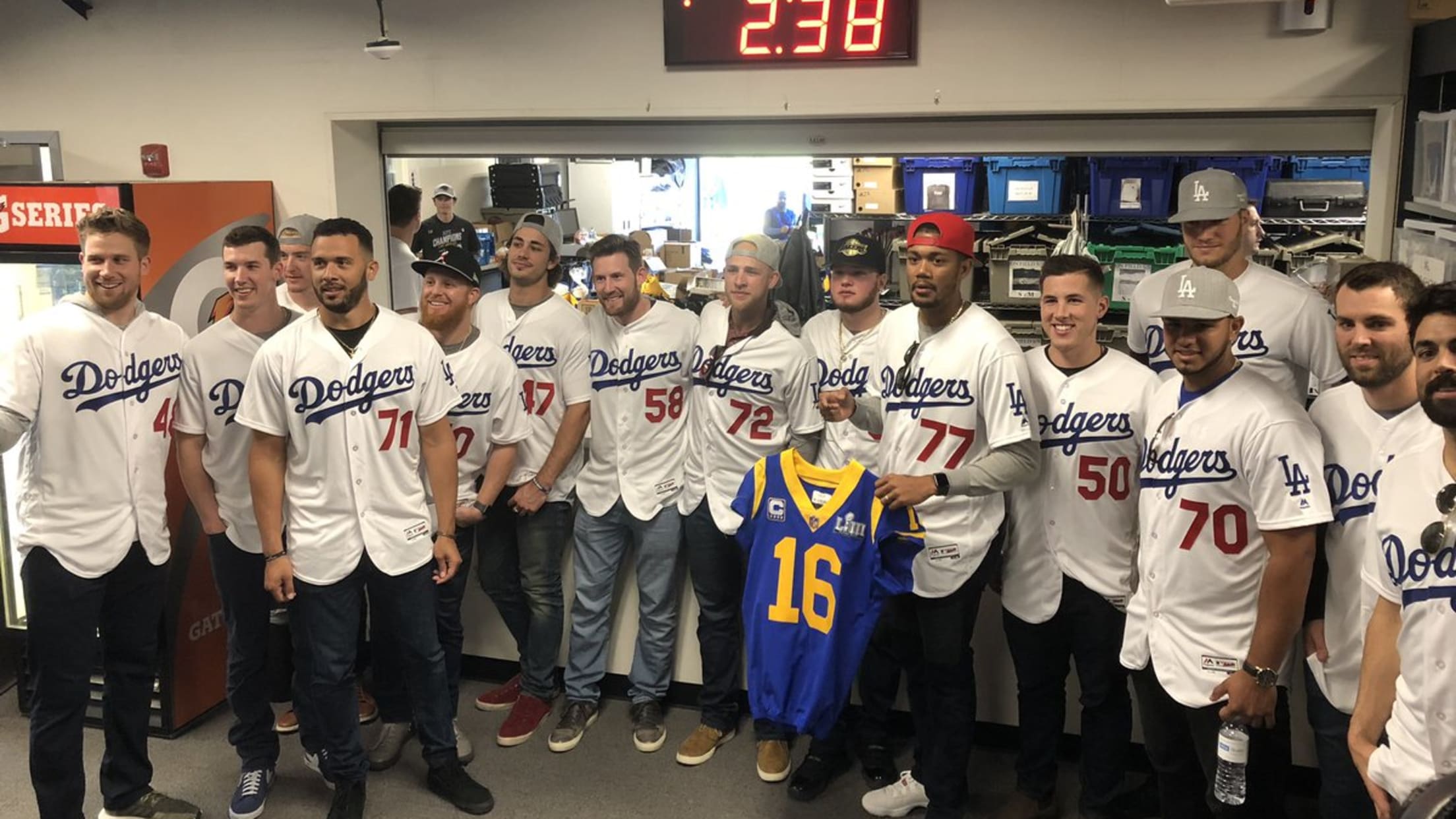 The Los Angeles sports area is in a frenzy as the Rams prepare to face the vaunted New England Patriots in the Super Bowl on Feb. 3. They'll be looking to bring an NFL championship back to L.A. for the first time since the Raiders won it all in 1984 before their move back to Oakland.
Since the pressure is on, who better to relieve some of the tension than a friend in town? The Dodgers came through.
Look who's at #Rams headquarters in Thousand Oaks? The #Dodgers caravan pic.twitter.com/QyIIkrveWl

— Vincent Bonsignore (@VinnyBonsignore) January 25, 2019
Justin Turner and Chris Taylor led a contingent of Dodgers to visit Todd Gurley and company at the Rams' training facility in Thousand Oaks, Calif.
The Dodgers stopped by the Rams training facility to wish them luck as they get ready for the Super Bowl. pic.twitter.com/25i7s9O1UP

— Lindsey Thiry (@LindseyThiry) January 25, 2019
Making a quick stop at @RamsNFL practice on the #DodgersLoveLA Community Tour. #RamsHouse | #Dodgers pic.twitter.com/JXUZG6m4RU

— Los Angeles Dodgers (@Dodgers) January 25, 2019
#Dodgers and #Rams love pic.twitter.com/d7h2andYuW

— Vincent Bonsignore (@VinnyBonsignore) January 25, 2019
Turner had a chat with Rams coach Sean McVay, who has guided his team to the NFC Championship despite being even younger than the Dodgers' third baseman.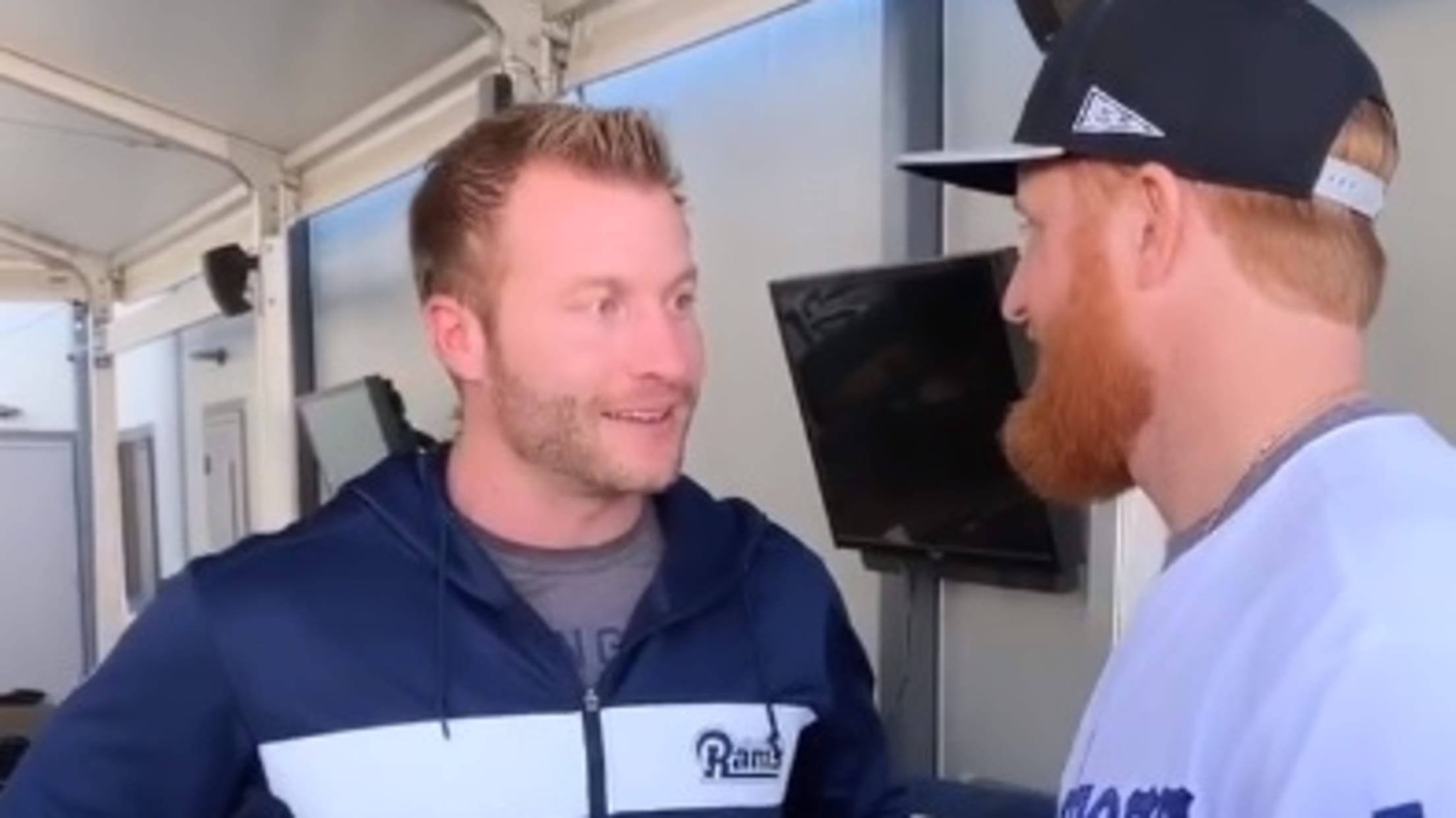 The Rams were certainly grateful for the visit -- the Dodgers know a thing or two about playing in championship games, given their success in reaching the World Series in back-to-back seasons.
The @Dodgers are in the #RamsHouse! pic.twitter.com/zCO9i6w6zZ

— Los Angeles Rams (@RamsNFL) January 25, 2019
The Dodgers fell short, but perhaps this time, the L.A./Boston showdown will go a little bit differently. At least the Rams know they have some strong backups if they want to reach across the sports lines.
Dodgers pitchers Ross Stripling, Brock Stewart, Dennis Santana and Scott Alexander, as well as outfielder Alex Verdugo, throw the pigskin around at the Rams facility today @CVRamsClub @DowntownRams @usatodaysports pic.twitter.com/mxLmzvbKxJ

— Joe Curley (@vcsjoecurley) January 25, 2019