For the first time in 50 years, the Super Bowl and World Series will feature the same two 'cities'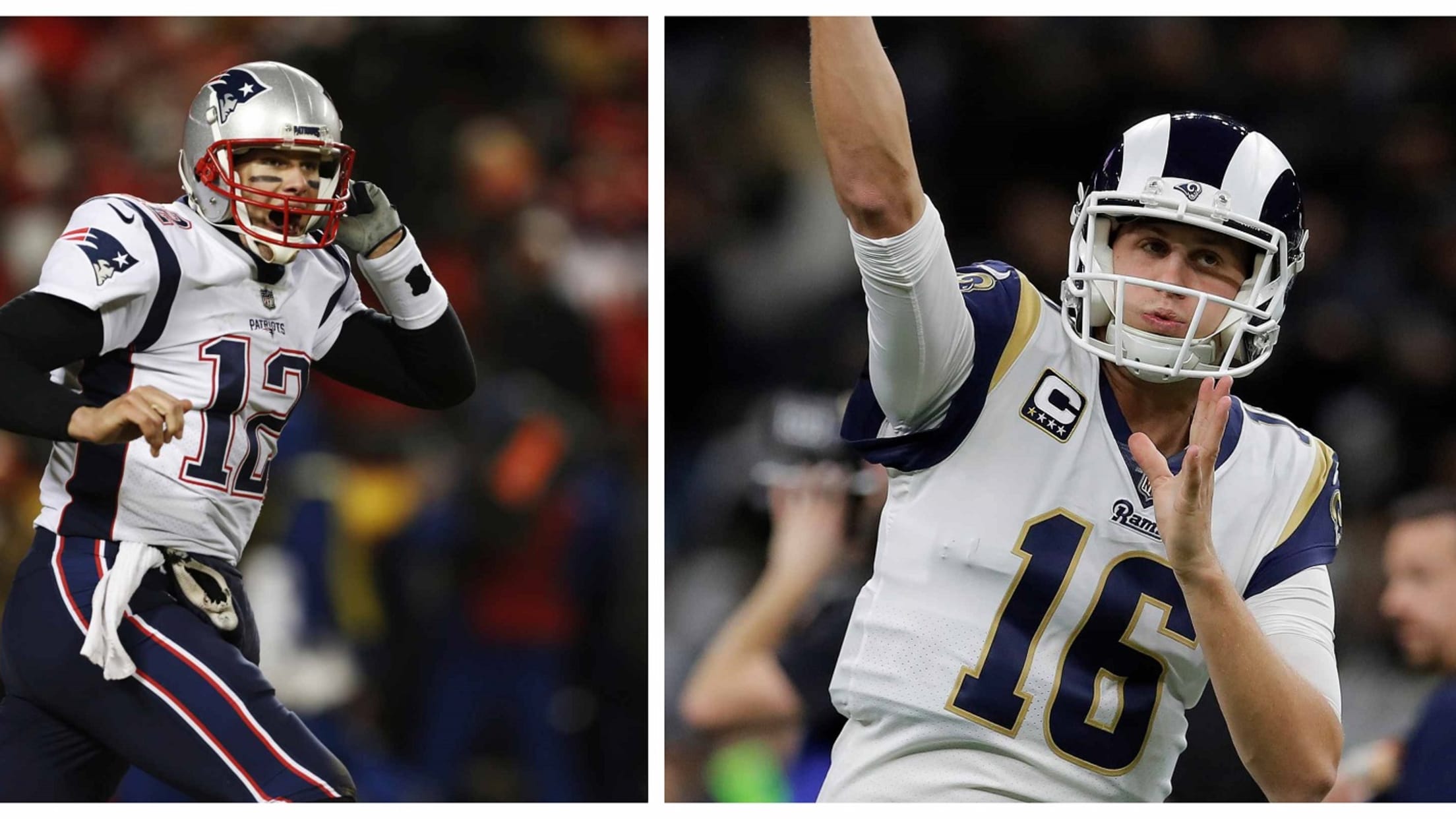 As a result of their overtime win over the Chiefs in the AFC Championship Game on Sunday night, Tom Brady and the Patriots are marching into yet another Super Bowl -- this time, matched up with Jared Goff and the Los Angeles Rams.
If the matchup of a Boston-area (OK, the Patriots technically play in Foxborough, but close enough) versus Los Angeles title game seems familiar, well ...
Boston vs. LA for a championship?

Sounds familiar. pic.twitter.com/L3x4rYpahO

— MLB (@MLB) January 21, 2019
The wild thing about this particular Super Bowl matchup, though, is that the phenomenon of teams from the same cities facing off in two consecutive title games is very rare.
By virtue of having Red Sox-Dodgers and Patriots-Rams both taking place in the 2018 (or 2018-2019 season), it marks the first time since Super Bowl III in 1969 that this has happened:
Super Bowl III: Jets-Colts in January 1969, and then in October 1969 Mets-Orioles. Different seasons. Same calendar year.

— Jeff Fletcher (@JeffFletcherOCR) January 21, 2019
J.D. Martinez and Mookie Betts were stoked for their neighbors:
J.D. is all of New England 😂

🎥: @JDMartinez14's IG pic.twitter.com/1PdTgyd6cu

— Red Sox (@RedSox) January 21, 2019
Enjoy it while it lasts. You're watching a living legend!#bostonstrong

— Mookie Betts (@mookiebetts) January 21, 2019
This past Fall Classic spanned five rather dramatic games, with Boston staking a decisive claim in a Game 4 dominated by eventual World Series MVP, Steve Pearce:
So, will the Boston area prevail once again, or will Southern California get its first major sports championship since the Kings in the 2013-2014 campaign?
Also, maybe the Super Bowl will end up being the longest game in NFL history ...
Teams in this article:
Players in this article: