Eloy Jimenez is so good that you need a four-man outfield to slow him down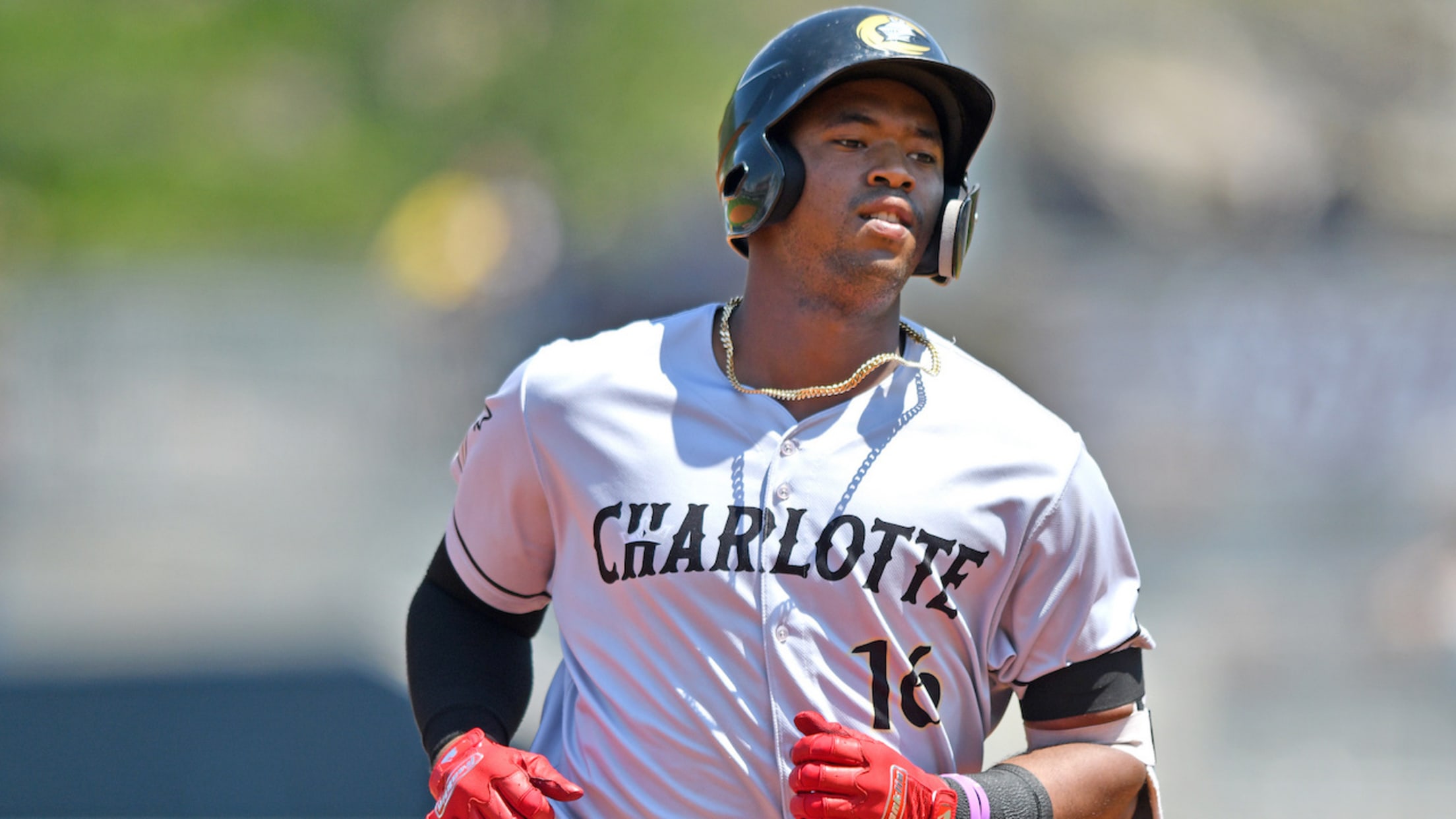 Vladimir Guerrero Jr. has grabbed all the headlines, but he's not the only young slugger currently terrorizing Triple-A pitching. The White Sox promoted outfielder and real-life Roy HobbsEloy Jiménez -- the No. 3 prospect in baseball, according to MLB Pipeline -- to Charlotte back in June, and all he's done since is hit .370/.411/.615 with 11 homers in 50 games. Oh, and he's still just 21.
Understandably, the rest of the International League is sort of at a loss at this point. He can hit dingers to left. He can hit dingers to right. He can even hit triples, which just seems unfair. So, when the Durham Bulls had to go up against Jimenez on Tuesday night, they decided to get weird on defense: They went with a four-man outfield, sticking Micah Johnson in right-center. And it actually worked!
Eloy Jimenez has been so dominant, Durham decides to defend him w FOUR outfielders. Durham 2B Micah Johnson makes the catch up against the wall.. pic.twitter.com/ocsH9Jn4ni

— Jonathan Lee (@followmefor3) August 28, 2018
Note to other Triple-A clubs: You can get Jimenez out, you'll just have to ignore more than a century's worth of baseball orthodoxy to do it.