Dusty Baker spent his Nats WinterFest helping a lost child find his parents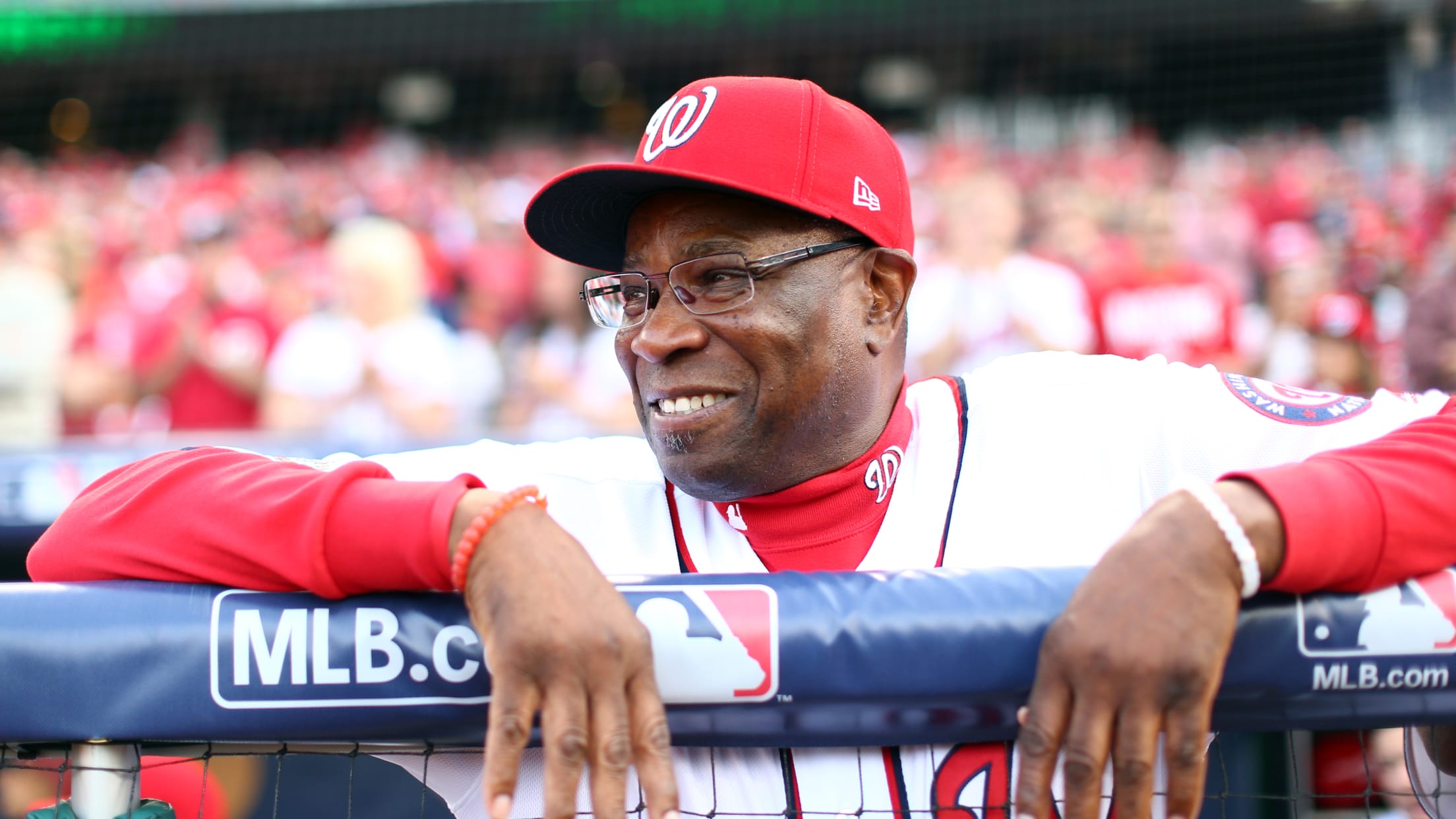 WASHINGTON, D.C. - OCTOBER 7: Manager Dusty Baker #12 of the Washington Nationals looks on from the dugout prior to Game 1 of NLDS against the Los Angeles Dodgers at Nationals Park on Friday, October 7, 2016 in Washington, D.C. (Photo by Rob Tringali/MLB Photos via Getty Images) *** Local Caption *** Dusty Baker (Rob Tringali/Getty Images)
When I was growing up, my parents told me that if I was ever lost, I should find someone in uniform like a police officer, security guard, or store employee. Suffice to say, I don't think they ever would have thought to add manager of a baseball team to that list.
For this 9-year-old Nationals fan, he found the perfect person to help him find his parents: Nationals skipper Dusty Baker. At the Nationals' WinterFest over the weekend, Max Antonacci had been separated from his parents when he wound up under Dusty Baker's care.
Greatest moment from #NatsWinterfest Day 1: Kid can't find his parents. Dusty Baker brings him onto the mainstage. pic.twitter.com/3qxpdTVfj3

— Let Teddy Win! (@LetTeddyWin) December 11, 2016
According to the Washington Post, MASN's Bob Carpenter was in the middle of hosting a panel with the Nationals coaches when he announced that Max was looking for his parents. So Dusty made the executive decision to invite him on stage. While there, he was handed a microphone and Max decided to drop some old-school trivia on the crowd:
"I know you're a great person because you invented the high-five," Max told the manager, more or less, because his father -- a baseball nerd and Baker lover -- had told him this fact about the Nats manager.
(Sure enough, Baker is credited with the high-five as he and Glenn Burke celebrated with a hand-slap on Oct. 2, 1977 after Baker hit his 30th home run of the season.)
So take this as a lesson, parents: If your child is lost, go looking for your favorite team's manager.