Let us know: Who do you think will win this year's World Series MVP?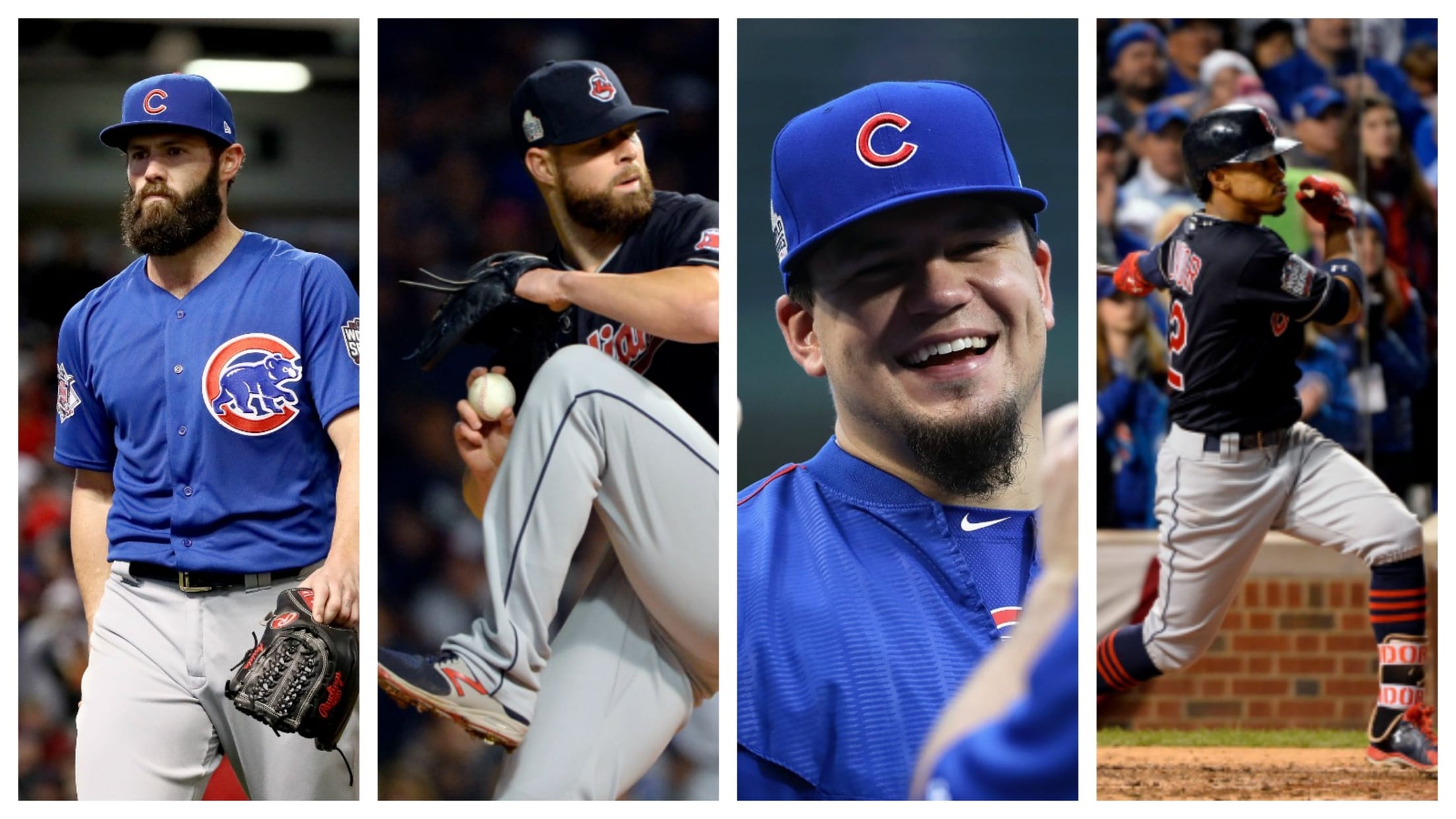 With the first pitch for World Series Game 6 coming at 8 p.m. ET tonight, the Indians are back at home with their second chance to close out the series and deliver Cleveland its first title since 1948. At the same time, Chicago is only two wins away from its first in 108 years after the Cubs held on for a 3-2 victory in Game 5. Is winning three games in a row really all that difficult for a team that won 103 games in the regular season?
With the end of the baseball season in sight, let's go through the likely World Series MVP winners. Not only that, but this is the first year that fans can vote on the actual award, with the fan vote counting for 20 percent of the official determination. Go to MLB.com/vote after the 6th inning in any clinching game to make your voice heard.
Corey Kluber
Cleveland is a game away from a World Series title, and that is likely down to the pitcher with a curveball that plunges like canoe going over Niagara Falls. In two starts -- including a short-rest Game 4 -- Kluber has been positively Andrew Miller-ian. In 12 innings, he's struck out 15 batters and surrendered only one run.
He even managed to drive a run in with an infield single, so he's run-neutral. If Kluber wins the MVP Award, he'll probably show off tons of emotion -- just like he did after his RBI:
Francisco Lindor
Beyond his gorgeous stirrups and smooth defense, Lindor has hit anything and everything in the World Series. Entering Game 6, the shortstop is 8-for-19, has scored two runs and has driven in two more.
Unfortunately, he's also been picked off and got caught stealing -- though that had plenty to do with David Ross showing that, even at 39-years-old, he still has a rocket arm. Oh, and Javier Báez is a tag wizard:
Jake Arrieta
While he's only made one start in the Series so far, what a performance it was. The 2015 NL Cy Young Award winner took a no-hitter into the sixth inning and, though he didn't make it out of the frame, finished after 5 2/3 IP with only one run scoring to earn the victory.
If the Cubs are going to come back to win the Series, they'll likely need another start like that from Arrieta tonight. That would probably put him in pole position for the award - especially if he won the game with one of his patented dingers, too: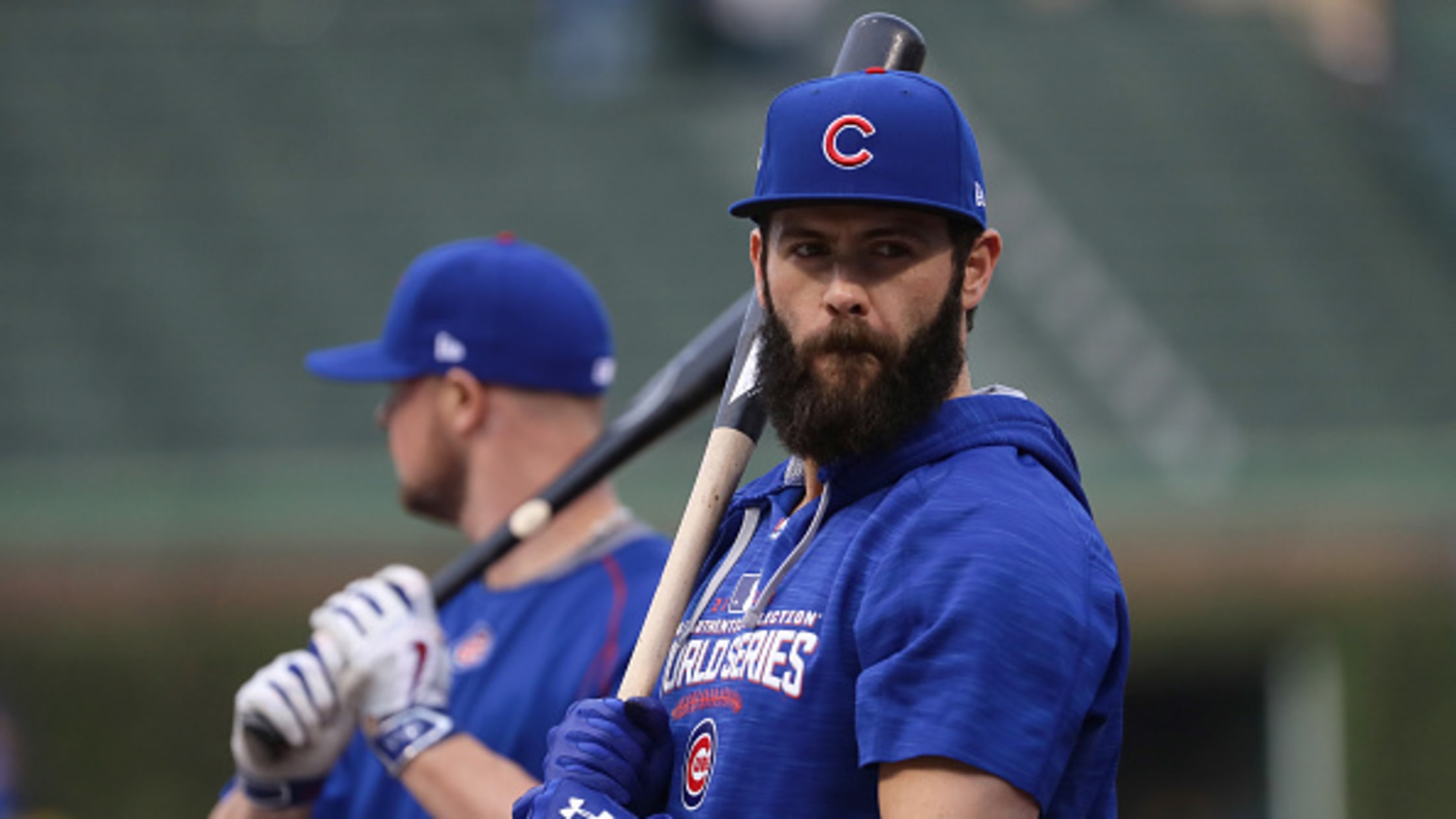 Andrew Miller
Gasp! Miller surrendered a run! That ... that can't be. If there's one thing we learned this postseason, it's that the slider-hurling lefty is pretty much the closest thing there is to Superman. Despite no longer showcasing a sparkling 0.00 ERA, he is still the thing at the end of the bullpen that scares the Cubs any time they start assembling a rally. He's already struck out eight batters in 5 1/3 IP, and you better believe the Indians will turn to him at any time when they have a lead in these final two games.
Ben Zobrist
Despite having the seventh-highest fWAR in the Majors since 2009 (behind only Mike Trout, Miguel Cabrera, Joey Votto, Adrián Beltré, Robinson Canó and Evan Longoria), Zobrist and his ability to play seemingly every position has often been overlooked. His World Series performance might ensure that doesn't happen again. He collected three hits in Game 1 and two more in Game 2, and he's hitting .368/.429/.568 in the series.
Cubs fans may already be petitioning for his sainthood.
Kyle Schwarber
The fact that he's even on the Cubs roster, much less this list, is remarkable. While his knee injury prevented him from taking the field in Chicago -- no matter how much the team wanted it -- Schwarber has made a massive impact in the Series. The goatee'd DH has collected three hits and two RBIs in only eight at-bats.
Back at DH for the final two games, he could pen the greatest individual comeback story in postseason memory.
Aroldis Chapman
Chicago's own relief ace played a big part in keeping the Series alive. Repeatedly tossing fireballs over 100 mph with an ease usually reserved for relaxing fishing trips, Chapman went 2 2/3 IP shutout innings in Game 5 -- topping his previous career high of 2 1/3 innings in a game in July of this year.
Having worked five scoreless frames in the World Series so far, Joe Maddon will count on more of the same.
Roberto Pérez
Sure, that .188 batting average isn't notable, but who leads the Series in RBIs? Perez. Who is the only player with multiple home runs? Perez.
While the pitching staff deserves plenty of credit on their own, Perez is an amazing pitch framer. His work behind the plate helps ensure that the diving, darting pitches from Kluber, Miller and Cody Allen are called strikes.
Teams in this article:
Players in this article: