Elvis Andrus busted out a great baserunning deke to score from third base
Quiz time: You're the runner at third base. There's less than two outs and there's a ball lofted to the Goldilocks-area of left field (Not too deep, not too shallow, just right). What do you do?
A. You take off, putting all your faith in your legs
B. You stay put. You remember that in junior high, your mile time was slightly less than the length of a full school day.
C. You weren't paying attention and so you pretend something got in your eye
D. A little of column B, a lot of column A.
If you're Elvis Andrus, you go with D. During the Rangers' 3-2 victory against the Mariners on Sunday, Bobby Wilson hit a fly ball to Stefen Romero in left field in the fifth inning. Rather than taking straight off from third base, Andrus jogged a few steps down the line, deking Romero into softly tossing the ball back into the infield. Once he released the ball, Andrus took off.
While Andrus' fake-out is the latest moment in baseball's great deke-ification this season, it wasn't the result of some long-held plan he formulated while on third base. The shortstop told MLB.com's Ryan Posner:
"In that situation you're just kind of hoping he would flare the ball to the infield, or just not be in position to throw the ball. So that's what I did. As soon as he caught the ball I just started jogging a little bit and as soon as I saw him get kind of lazy I took off to home plate, knowing it's [difficult] to throw the ball when you're not in a good, strong position."
Rangers manager Jeff Banister simply thought it was part of what the Rangers try to do on the basepaths. "Again, we look for opportunities," the skipper said. "We talk about the freebies, trying to capitalize on any free 90 [feet] that we can, staying aggressive on the basepaths and heads-up baserunning."
However, even if the play was something the team was ready to pull off, they still found plenty of enjoyment in it. Andrus and his teammates couldn't keep themselves from marveling at the highlight in the dugout. We have to assume this is what their conversation was like: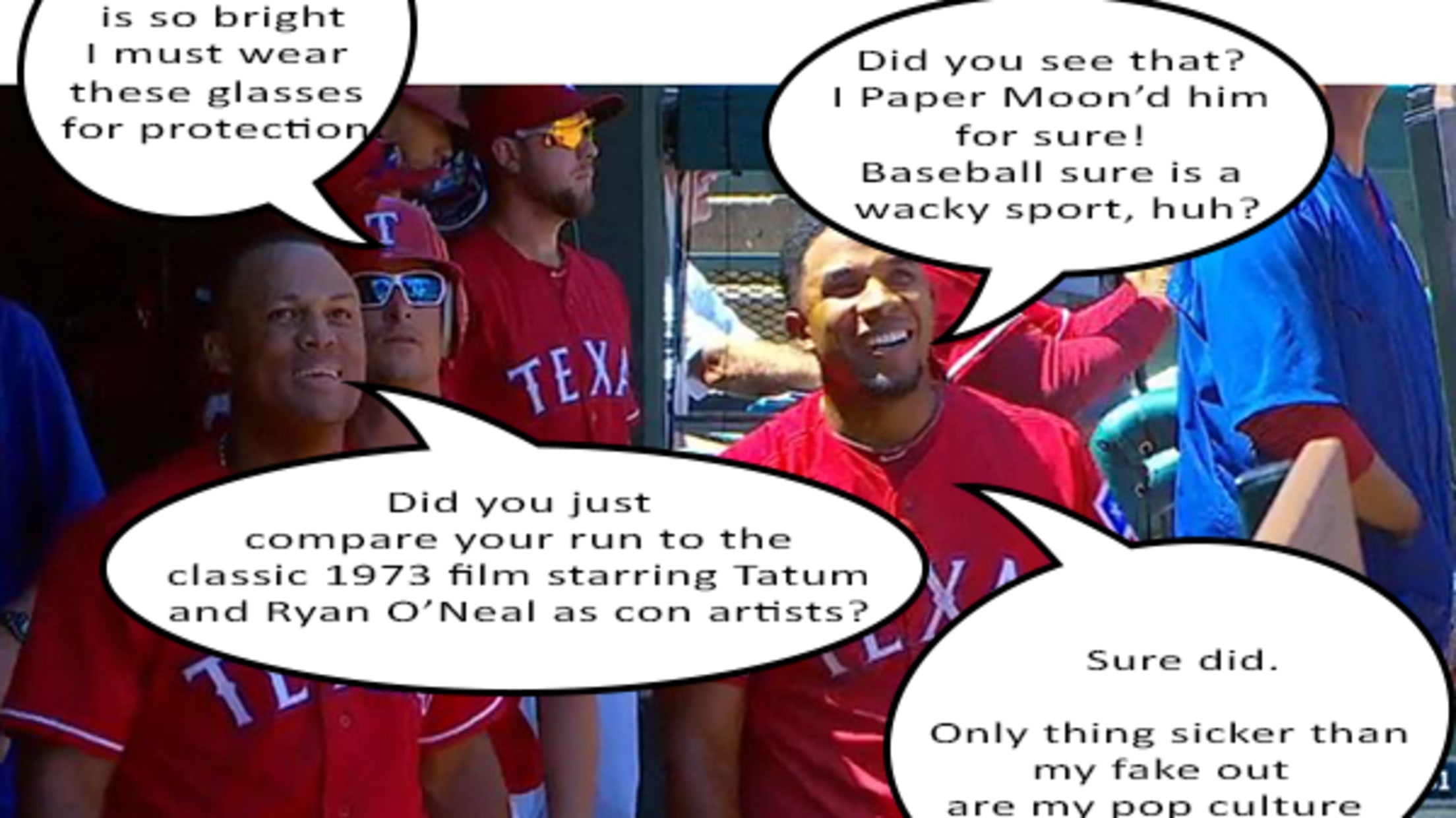 Teams in this article:
Players in this article: