Sitting courtside at a Mavs-Warriors game, Evan Longoria was in awe of Dirk Nowitzki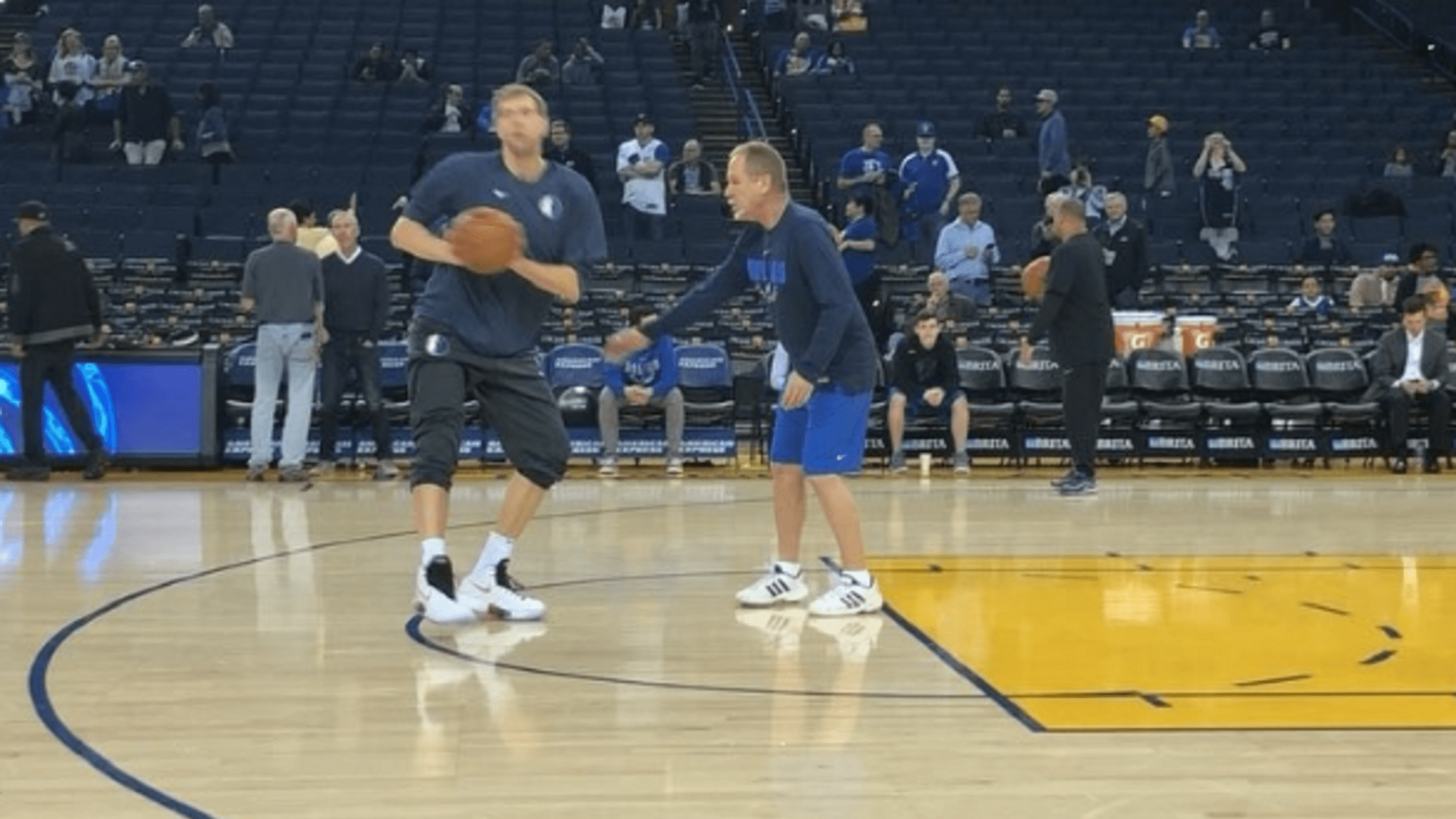 When you move, you have to get acclimated to your new surroundings. Changing your life in such a dramatic way can be quite an experience: New restaurants, new golf courses, new sports teams to support.
New Giants third baseman Evan Longoria is getting settled in the Bay Area in preparation for his first season in San Francisco, which of course means taking in some Golden State Warriors games. Perched in a cushy courtside seat for Thursday's game with the Mavericks, Longoria showed up on the NBC Sports Bay Area feed wearing a pretty slick old-school Warriors jersey:
Welcome to Oracle @Evan3Longoria!

Nice jersey! 👌 pic.twitter.com/Wm5DU3icr9

— Warriors on NBCS (@NBCSWarriors) February 9, 2018
And, furthering the argument that you can see special things if you show up early to a sporting event (the same goes for baseball, of course), Longoria was pretty much awestruck watching Mavericks veteran Dirk Nowitzki at work before the game even started:
Oh look, there's Klay Thompson:
We're all fans, when you get right down to it.
Teams in this article:
Players in this article: