Every single All-Star Game in MLB history, ranked
Any red-blooded American loves a good ranking -- the debate, the pseudo-science, the strident claims to the One Correct Opinion. Something else America loves: The MLB All-Star Game presented by MasterCard, the source of more than eight decades of Midsummer Classic memories and iconic moments.
And so, with the 87th edition coming to Petco Park in San Diego on Tuesday, it's time to combine the two in the name of science. But this isn't just a ranking, it's the ranking: every single All-Star Game, in ascending order of awesomeness and historical importance -- all according to our highly rigorous, certainly-not-scribbled-on-the-back-of-a-napkin methodology. Which game is number one? You'll have to read to find out.
86. 1944 (Pittsburgh): NL beats AL, 7-1
The Senior Circuit rode a four-run fifth and a sac fly from Stan Musial to a win.
85. 1985 (Minneapolis): NL beats AL, 6-1
Inspired by honorary captain Sandy Koufax, NL starter LaMarr Hoyt fired three innings of two-hit ball.
84. 2012 (Kansas City): NL beats AL, 8-0
Pablo Sandoval came through with a bases-clearing triple as part of the NL's five-run first.
83. 1993 (Baltimore): AL beats NL, 9-3
Kirby Puckett powered the AL with a homer and a RBI double en route to MVP honors.
82. 1983 (Chicago): AL beats NL, 13-3
Fred Lynn slugged a third-inning grand slam in one of the most lopsided All-Star Games ever.
81. 1962, Game 2 (Chicago): AL beats NL, 9-4
From 1959 through 1962, MLB held two different All-Star Games per season. In the second installment in 1962, Leon Wagner homered as the AL jumped out to a 7-1 lead.
80. 1974 (Pittsburgh): NL beats AL, 7-2
Steve Garvey and the NL jumped on AL starter Gaylord Perry and never looked back.
79. 1948 (St. Louis): AL beats NL, 5-2
After giving up two runs in the top of the first, Joe DiMaggio and the AL stormed back thanks to a three-run fourth.
78. 1935 (Cleveland): AL beats NL, 4-1
Jimmie Foxx drove in three runs as the AL never trailed.
77. 1938 (Cincinnati): NL beats AL, 4-1
Fresh off throwing consecutive no-hitters, Reds phenom Johnny Vander Meer started and picked up the win.
76. 2013 (New York): AL beats NL, 3-0
Mariano Rivera became the first reliever to win MVP honors and the AL combined to three-hit the Senior Circuit.
75. 2011 (Phoenix): NL beats AL, 5-1
Prince Fielder's mammoth three-run homer gave the NL a lead it would never relinquish.
74. 1978 (San Diego): NL beats AL, 7-3
Garvey and Dave Winfield sparked a four-run rally to put the game away for good.
73. 1991 (Toronto): AL beats NL, 4-2
Cal Ripken Jr.'s home run and Jimmy Key's pitching carry the AL in Toronto.
72. 1973 (Kansas City): NL beats AL, 7-1
With the original 1933 All-Stars in attendance, game MVP Bobby Bonds hits a two-run homer.
71. 1963 (Cleveland): NL beats AL, 5-3
The NL scratched runs across in the fifth and eighth and Don Drysdale slammed the door for the win.
70. 1969 (Washington D.C.): NL beats AL, 9-3
In the last game played earlier than prime time on the East Coast, Willie McCovey's homer sparks a five-run third.
69. 1982 (Montreal): NL beats AL, 4-1
Dave Concepcion's home run powered the NL to a win in Montreal -- the first All-Star Game outside the U.S.
68. 1990 (Chicago): AL beats NL, 2-0
The AL pushed across two runs in the seventh, but this game will more likely be remembered for the 68-minute rain delay in the seventh inning that included CBS' decision to air a repeat episode of "Rescue 911."
67. 1976 (Philadelphia): NL beats AL, 7-1
MLB celebrated America's bicentennial in Philadelphia, where Steve Garvey's first-inning triple put the NL ahead to stay.
66. 1951 (Detroit): NL beats AL, 8-3
Gil Hodges, Ralph Kiner and Stan Musial go yard as the NL hits a then-record four homers -- while Chico Carrasquel becomes the first Latin American player to start an All-Star Game.
65. 1940 (St. Louis): NL beats AL, 4-0
Paul Derringer and the NL pitching staff combine for the first shutout in All-Star Game history.
64. 1988 (Cincinnati): AL beats NL, 2-1
Terry Steinbach drove in both runs and Frank Viola picked up the win in front of Vice President George H.W. Bush.
63. 1959, Game 2 (Los Angeles): AL beats NL, 5-3
Home runs from Yogi Berra, Frank Malzone and the supremely named Rocky Calvito lead the AL to victory.
62. 1960, Game 1 (Kansas City): NL beats AL, 5-3
Ernie Banks' homer caps a three-run first as the NL never looks back.
61. 1943 (Philadelphia): AL beats NL, 5-3
In the first scheduled night game in All-Star Game history, Bobby Doerr's three-run homer powers the AL to a win.
60. 1980 (Los Angeles): NL beats AL, 4-2
Ken Griffey Sr.'s fifth-inning homer sparks the NL's rally.
59. 1960, Game 2 (New York): NL beats AL, 6-0
In the final All-Star Game of Ted Williams' career, Willie Mays homered to lead the NL squad.
58. 1947 (Chicago): AL beats NL, 2-1
Stan Spence's pinch-hit RBI single in the seventh broke a 1-1 tie in favor of the AL.<o:p>
57. 1952 (Philadelphia): NL beats AL, 3-2
The game was called after the fifth due to rain, but it did see the All-Star debuts of a couple notable names: Mickey Mantle and (46-year-old) Satchel Paige.
56. 2005 (Detroit): AL beats NL, 7-5
Miguel Tejada and the AL jumped out to a 7-0 lead, and Mariano Rivera slammed the door.
55. 1962, Game 1 (Washington D.C.): NL beats AL, 3-1
Don Drysdale, Juan Marichal, Bob Purkey and Bob Shaw held the AL to just one run on four hits and Maury Wills scored twice after pinch-running for Bob Musial in the sixth inning. <o:p>
54. 1956 (Washington D.C.): NL beats AL, 7-3
Willie Mays, Stan Musial, Mickey Mantle and Ted Williams all went deep for the NL.
53. 1942 (New York): AL beats NL, 3-1
A rain delay meant that this was the first All-Star Game played totally under the lights, and the AL scored three in the first and held on the rest of the way.
52. 1992 (San Diego): AL beats NL, 13-6
The AL jumped out to a 10-0 lead behind a Ken Griffey Jr. homer, and held on despite five runs in the eighth and ninth from the NL.
51. 1977 (New York): NL beats AL, 7-5
Joe Morgan took Jim Palmer deep to lead off the game, and Goose Gossage slammed the door in the ninth.
50. 1937 (Washington D.C.): AL beats NL, 8-3
With President Franklin D. Roosevelt in attendance, Lefty Gomez dominates on the mound and Lou Gehrig goes deep for the Junior Circuit.
49. 1959, Game 1 (Pittsburgh): NL beats AL, 5-4
In a back-and-forth affair, the AL took the lead with three in the eighth, but the NL rallied against Whitey Ford behind a game-winning triple from Willie Mays.
48. 2015 (Cincinnati): AL beats NL, 6-3
Mike Trout led off with a home run and scored two more runs to pace the AL, despite the fire-breathing heroics of Jacob deGrom and the NL staff.
47. 2010 (Anaheim): NL beats AL, 3-1
The NL won its first All-Star Game since 1996, thanks to a bases-clearing triple by Brian McCann.
46. 2000 (Atlanta): AL beats NL, 6-3
Chipper Jones went yard in his home ballpark, but Derek Jeter went 3-for-3 and took home MVP honors for the AL:
45. 1996 (Philadelphia): NL beats AL, 6-0
This game nearly ended Cal Ripken Jr.'s games played streak, as he managed to break his nose during the pregame team photos. Thankfully, he'd be OK, and homers from Ken Caminiti and Mike Piazza powered the NL to a win.
44. 2004 (Houston): AL beats NL, 9-4
Manny Ramirez, David Ortiz and Alfonso Soriano all homered for the AL, in a game best remembered for Muhammad Ali's iconic first pitch.
43. 1958 (Baltimore): AL beats NL, 4-3
The AL rallied with runs in the fifth and sixth as Early Wynn got the, uh, win.
42. 1997 (Cleveland): AL beats NL, 3-1
Cleveland's Sandy Alomar hit the late go-ahead homer in his home park.
41. 1961, Game 2 (Boston): 1-1 tie
Bill White's bases-loaded single tied the game in the sixth for the NL, and that's how things would end -- both teams ran out of pitchers and agreed to call the game after nine innings.
40. 1995 (Arlington): NL beats AL, 3-2
The NL offense hit home runs in the sixth, seventh and eighth innings from Craig Biggio, Mike Piazza and Jeff Conine.
39. 1936 (Boston): NL beats AL, 4-3
Joe DiMaggio becomes the first rookie to play in an All-Star game, but the AL's seventh-inning rally falls short.
38. 1957 (St. Louis): AL beats NL, 6-5
Each team scored three in the ninth, and Gil Hodges lined out to left field to end a drama-filled game.
37. 1975 (Milwaukee): NL beats AL, 6-3
In Hank Aaron's final All-Star Game, the NL scores three in the ninth off Catfish Hunter.
36. 2009 (St. Louis): AL beats NL, 4-3
Carl Crawford robs Brad Hawpe of a homer and Joe Nathan escapes an eighth-inning jam.
35. 1939 (New York): AL beats NL, 3-1
Lou Gehrig was named honorary captain in his final season, and Bob Feller's pitching paced the AL.
34. 1934 (New York): AL beats NL, 9-7
Carl Hubbell set a record with five consecutive K's -- including Ruth, Gehrig and Foxx in succession.
33. 1998 (Denver): AL beats NL, 13-8
What happens when you put All-Star teams in Coors Field? 21 runs, including homers from Barry Bonds and A-Rod.
32. 1984 (San Francisco): NL beats AL, 3-1
Fernando Valenzuela and some rookie named Doc Gooden each strike out the side, and Gary Carter homers in the second to put the NL up for good.
31. 1966 (St. Louis): NL beats AL, 2-1
Maury Wills hits a walk-off single in tenth, but Brooks Robinson wins MVP in a losing effort.
30. 1965 (Minnesota): NL beats AL, 6-5
Willie Mays led off with a homer, and Bob Gibson came on for the final two innings of relief to preserve the lead.
29. 1968 (Houston): NL beats AL, 1-0
Drysdale, Marichal, Seaver and Carlton dominate the AL lineup in the Astrodome.
28. 1972 (Atlanta): NL beats AL, 4-3
In Roberto Clemente's final All-Star Game, Joe Morgan's walk-off single wins it in the 10th. But Hank Aaron's hometown home run is most memorable:
27. 1954 (Cleveland): AL beats NL, 11-9
Larry Doby's solo homer helped the AL rally for three in the bottom of the eighth, after the NL had taken the lead with two in the top half.
26. 2014 (Minneapolis): AL beats NL, 5-3
In his final All-Star Game, Derek Jeter doubles as part of a three-run first and the AL holds on to win.
25. 1953 (Cincinnati): NL beats AL, 5-1
Ted Williams throws out the first pitch after returning from the military, Satchel Paige makes his All-Star debut and Enos Slaughter makes one of the best catches in the Game's history.
24. 2006 (Pittsburgh): AL beats NL, 3-2
Michael Young hit a two-strike triple off Trevor Hoffman in the ninth to send the NL to its ninth consecutive loss.
23. 2007 (San Francisco): AL beats NL, 5-4
Ichiro's inside-the-park homer gave the AL the lead, and with the bases loaded and two outs in the bottom of the ninth, NL manager Tony La Russa kept Albert Pujols on the bench as Aaron Rowand flew out to end the game.
22. 1987 (Oakland): NL beats AL, 2-0
Tim Raines' two-run triple in the 13th ended the third-longest All-Star Game ever.
21. 2008 (New York): AL beats NL, 4-3
In its final season, Yankee Stadium hosted the longest All-Star Game ever, which finally ended on a Michael Young sac fly in the 15th.
20. 1933 (Chicago): AL beats NL, 4-2
The very first official MLB All-Star Game took place at Comiskey Park in Chicago, and it was a doozy: 20 of the 36 players in the game would go on to be Hall of Famers ... along with five of the six coaches and two of the four umpires. Fittingly enough in this game of stars, it was the biggest star of all who made history -- in the third inning, Babe Ruth swatted the first home run in an All-Star Game.
19. 2002 (Milwaukee): 7-7 tie
The 2002 matchup at Miller Park had so much awesomeness on both sides -- Barry Bonds going yard, Torii Hunter preventing Barry Bonds from going yard, the AL's dramatic rally to tie the game in the eighth inning -- it's only fitting that a winner couldn't be decided. With the game still deadlocked after 11 innings and no pitchers remaining, the game ended in a tie.
18. 1971 (Detroit): AL beats NL, 6-4
The 1971 contest had more homers than we know what to do with: Johnny Bench, Hank Aaron, Frank Robinson, Harmon Killebrew and Roberto Clemente -- in what would be his final All-Star at-bat -- all went yard. One dinger stood a little bit above the rest, though -- or, more specifically, about 520 feet above: Reggie Jackson hit one off of a light tower on the roof of Tiger Stadium.
17. 1986 (Houston): AL beats NL, 3-2
The All-Star Game came back to the Astrodome in 1986, and it was all about pitching. Fernando Valenzuela tied the All-Star Game record with five consecutive strikeouts -- including Don Mattingly and Cal Ripken Jr.
But the story of the night was Roger Clemens: Back in his hometown of Houston, the Red Sox phenom got the starting nod and proceeded to tear through the NL All-Stars like they were a Little League team. Rocket pitched three perfect innings on just 24 pitches -- 21 of which were strikes.
16. 1989 (Anaheim): AL beats NL, 5-3
This was the first All-Star Game to include a DH regardless of location, and it was a tight, well-played contest -- featuring Nolan Ryan leading a dynamite AL pitching staff. More than 25 years later, though, all anybody remembers are four simple words: Bo Jackson says hello.
Bo hit a massive home run in the first inning (with Ronald Reagan in the booth, no less) on his way to taking home MVP honors.
15. 1981 (Cleveland): NL beats AL, 5-4
It's been 35 years, but baseball still hasn't seen anything quite like the beginning of Fernandomania: In Fernando Valenzuela's first seven starts of 1981, there were more shutouts (5) than earned runs allowed (2). And in that year's Midsummer Classic, he put the cherry on top of his remarkable run, throwing a scoreless first inning with two strikeouts. The game itself wasn't so bad, either -- Mike Schmidt hit a game-winning two-run homer in the eighth.
14. 1946 (Boston): AL beats NL, 12-1
Ted Williams spent his age 24-26 seasons serving in World War II. He returned to the Majors in 1946, a year in which the All-Star Game just so happened to come to Fenway Park. Even after three years in the Navy, the Splendid Splinter was, well, his same old self -- he went 4-for-4 on the day in the AL's win, including a monster home run off of Rip Sewell's famed "eephus pitch".
13. 1964 (New York): NL beats AL, 7-4
For as many legendary moments and players as the All-Star Game has hosted over the years, it's almost hard to believe that the game hasn't been won on a walk-off homer since Philadelphia's Johnny Callison capped a ninth-inning rally with a three-run dinger for the ages.<o:p>
12. 1979 (Seattle): NL beats AL, 7-6
Lee Mazzilli only made one All-Star appearance in his playing career in 1979, but he really made it count in a wild game. After five lead changes in the first three innings, the AL took a 6-5 lead off of Gaylord Perry in the sixth. The NL, though, would not be denied -- Mazzilli tied things up with the first pinch-hit home run in All-Star Game history, and then drew a walk-off walk in the ninth.
11. 1994 (Pittsburgh): NL beats AL, 8-7
As wild as 1979 was, though, 1994 managed to do it one better. Greg Maddux and David Cone started but were roughed up, and the game went back and forth all the way until the ninth inning, when the NL found itself down 7-5. Manager Jim Fregosi pinch-hit Fred McGriff, who rewarded him with a game-tying homer to send it to extras -- where the craziness would only continue.
After a Tony Gwynn single in the bottom of the 10th, Moises Alou drove a ball to the wall in left-center, and it was off to the races from there.
10. 1949 (New York): AL beats NL, 11-7
The only All-Star Game played at Ebbets Field, featured 18 runs, 25 hits and home runs from Ralph Kiner and Stan Musial. Vic Raschi eventually picked up a three-inning save as the AL pulled away late. But the 1949 All-Star Game was historic for reasons that had nothing to do with the final score: Two years after Jackie Robinson broke MLB's color barrier, several African-American players appeared in the Midsummer Classic.<o:p>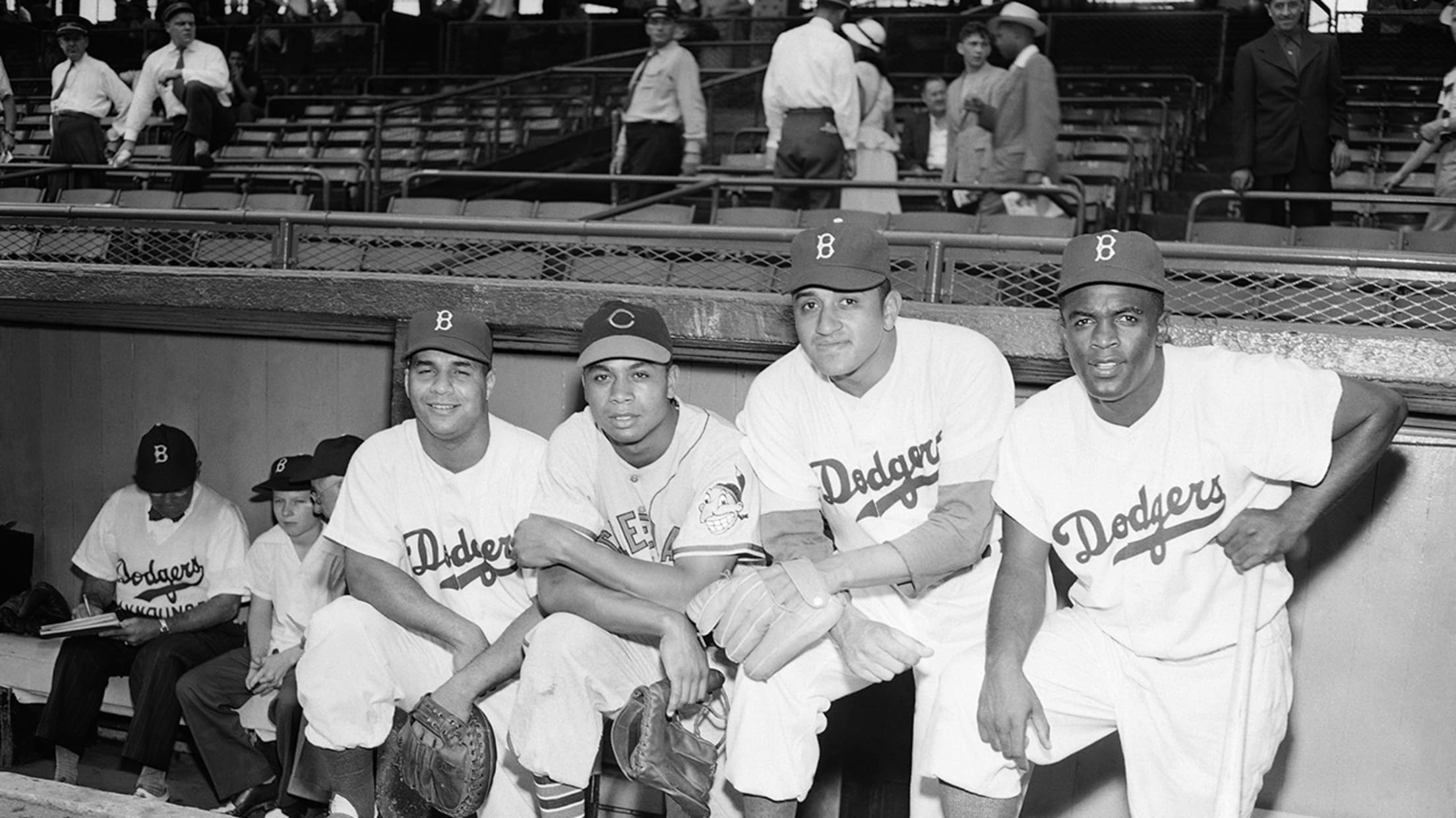 Playing in front of his home crowd, Robinson started at second base for the NL, while his Brooklyn teammates Don Newcombe and Roy Campanella also saw action. On the AL side, Cleveland's Larry Doby entered as a late-inning replacement for Joe DiMaggio in center field. <o:p>
9. 1955 (Milwaukee): NL beats AL, 6-5
Historical significance aside, this might be the best game in All-Star Game history. NL starter Robin Roberts struggled right out of the gate -- understandable, really, considering that he was staring down a Williams/Mantle/Berra/Kaline heart of the order. Mantle delivered the big blow, launching a three-run homer that put the Senior Circuit in a 4-0 hole after the first inning. The lead would grow to 5-0 by the seventh -- when the NL embarked on arguably the greatest comeback in All-Star history.
Unsurprisingly, some guys named Willie Mays and Hank Aaron got the rally started, scoring two runs in the bottom of the seventh to get back within shouting distance. Then, in the eighth, three straight singles drove in a run, and Aaron smoked a single to center to tie up the game at 5-5. Pitchers Joe Nuxhall and Frank Sullivan would proceed to hang up zeroes until the 12th, when Stan Musial -- who, in addition to being literally The Man, appeared in 24 All-Star Games from 1943 to 1963 -- needed just one pitch to send everybody home:
8. 2003 (Chicago): AL beats NL, 7-6
In 2003, Eric Gagne had just about the best year you can have as a reliever: He posted a microscopic 1.20 ERA, fanned 137 batters in 82.1 innings and even took home the NL Cy Young Award. He was nearly perfect all year long. Nearly perfect, though, because while Gagne didn't blow a save all season, there was one blemish on his season: The 2003 All-Star Game.
With home-field advantage in the World Series on the line for the very first time, both teams came out like they had something to play for. Todd Helton homered as part of a five-run fifth to put the NL ahead, but the AL chipped away thanks to Garret Anderson's three hits and two RBIs. Still, it looked like the Senior Circuit might finally snap its six-game losing streak -- it led 6-4 headed to the bottom of the eighth, with the ball in the hands of the Dodgers' lights-out closer. With two out, all Gagne had to do was retire pinch-hitter Hank Blalock with a man on ... which, well:
7. 1967 (Anaheim): NL beats AL, 2-1
If 1968 was the Year of the Pitcher, 1967 was the All-Star Game of the Arms -- the teams combined for 17 hits and 30 strikeouts over 15 innings (!), tied for the longest Midsummer Classic ever. How is that even possible? The following is an incomplete list of pitchers the NL rolled out over the course of the game: Juan Marichal, Fergie Jenkins, Bob Gibson, Don Drysdale and Tom Seaver.
But the AL more than held its own -- Brooks Robinson's solo homer in the bottom of the sixth tied the game at 1, and from there, both teams just kept hanging up zero ... after zero ... after zero.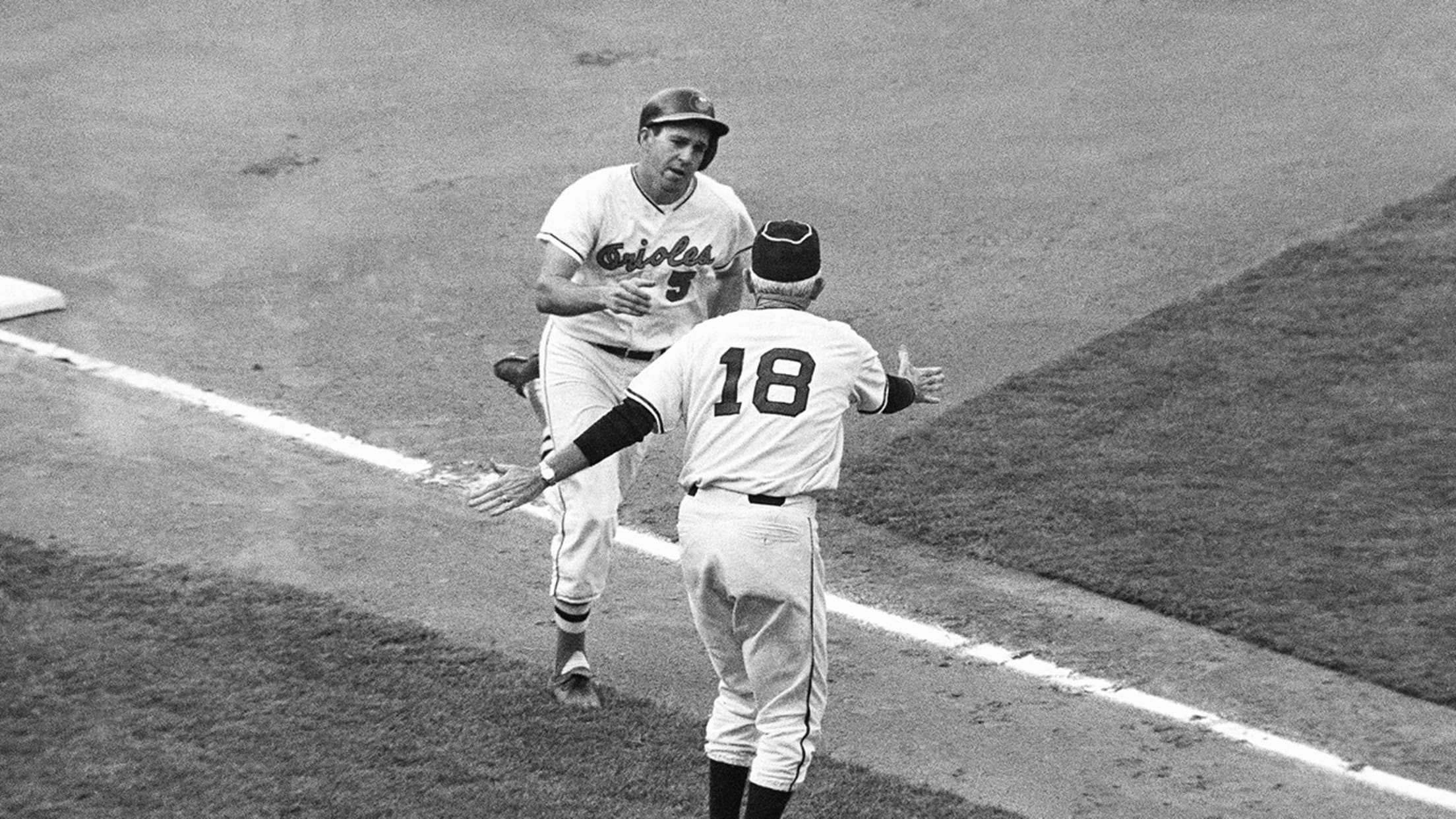 On it went, with each successive arm racking up strikeout after strikeout, until finally Tony Perez decided to stop the madness -- facing Catfish Hunter on his fifth inning of relief, the Cincinnati third baseman blasted one over the left-field wall to give the NL a 2-1 lead. Who would the NL call on to close out the game in the bottom half? How about Tom Seaver.<o:p>
6. 1961, Game 1 (San Francisco): NL beats AL, 5-4
It's somehow comforting that not even an All-Star Game -- the greatest collection of baseball talent in the world! -- is immune to the sense of humor of the Baseball Gods. Consider the first game of the 1961 All-Star doubleheader: Hall of Famers like Mantle, Kaline, Killebrew, Berra, Mathews, Clemente, Koufax and Spahn traded blows for eight innings at Candlestick Park in San Francisco. The NL led, 3-1, in the top of the ninth, and ace reliever Stu Miller came on with men on first and second and one out.
And then, all of a sudden, the wind came: "The flags were straight out, practically tearing off," Miller later recalled. "It was like a tornado." Facing slugger Rocky Colavito, Miller -- all 5-foot-11, 165 pounds of him -- came set ... and, according to legend, was blown off the mound by an unfortunately timed gust. A balk was called, the runners advanced to second and third, and an E5 tied the game.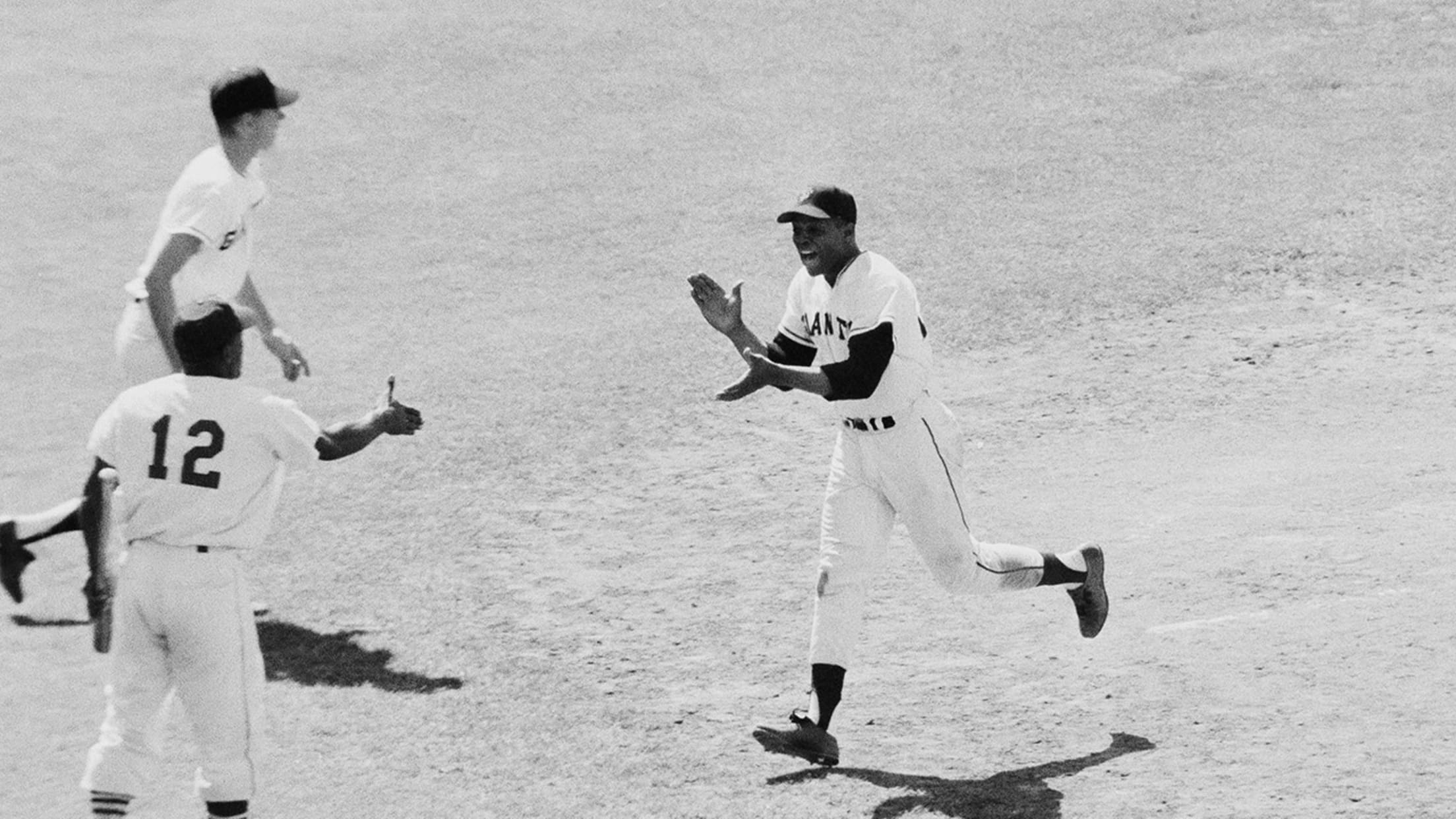 The AL would take the lead on another E5 in the top of the tenth, but with their backs to the wall, the NL rallied -- and, of course, it helps to have Willie Mays on your side. Mays doubled to left to bring home Hank Aaron to tie the score, and would later come around on Roberto Clemente's walk-off single to right.
5. 1950 (Chicago): NL beats AL, 4-3
Over its first 17 years of existence, the All-Star Game had seen more than its fair share of legendary players and plays. But never had a Midsummer Classic gone to extra innings -- until 1950, a contest that produced some of the most dramatic moments in the game's history.
But for most of its duration, the 1950 All-Star Game was more or less routine: Robin Roberts and Vic Raschi got the starts for the NL and AL, respectively, and the Junior Circuit took a 3-2 lead into the ninth behind the bat of Ted Williams. And then, to put it mildly, everything got flipped on its head.
Ralph Kiner's solo shot tied the game in the top of the ninth, and sent the All-Star Game to extra innings for the very first time. But wait, there's more! After Allie Reynolds and Larry Jansen each worked around bases-loaded jams in extras, things went to the 14th, when the AL called on Ted Lee to pitch. But Lee would immediately give up a solo homer to Red Schoendienst, putting the NL ahead by one and seemingly putting the game away.
... except, well, this crazy game still had one final twist. After a one-out single, the AL had hopes of a rally, with the perfect man up to bat: Joe DiMaggio himself. But the Yankee Clipper didn't have any magic left -- he grounded into a 5-4-3 double play, and finally, after more than three hours, the NL had won.
4. 1970 (Cincinnati): NL beats AL, 5-4 in 12
Typically, All-Star Games are a bit more of a ... relaxed affair. Sure, these are the best players in the world and they want to win, but there's no denying that the environment errs on the casual side. Players experiment with protective headwear. There's even the occasional fireman's carry.
No one ever told that to Pete Rose, however. And with the 1970 All-Star Game hanging in the balance, Charlie Hustle lived up to his name, and made it clear that he would in fact do whatever it took to get a win.
The game was scoreless until the sixth thanks to the stellar pitching of Jim Palmer and Tom Seaver. The AL scratched across runs in the sixth and seventh, though, and took a 3-1 lead into the bottom of the ninth. But Catfish Hunter couldn't hold the lead, allowing a RBI single to Willie McCovey to tie the game and send things to extra innings. Things were uneventful until the bottom of the 12th, when Pete Rose and Billy Grabarkewitz both singled with two outs. Then, Jim Hickman lined a base hit to center, Rose was sent home, Amos Otis' throw was right on time, and one of the wildest moments in baseball history was born:
3. 1941 (Detroit): AL beats NL, 7-5
From Ted Williams: Living Legend to Ted Williams: Best Hitter in Baseball. The 1941 All-Star Game in Detroit had everything: Hall of Fame talent, a competitive, back-and-forth game, historical significance and moments that are still remembered today.
Bob Feller got the start for the AL and was, well, Bob Feller -- the Indians great threw three innings of one-hit ball while striking four. The AL bats didn't fare much better, though, and the team led 2-1 heading into the seventh inning. Then, the NL rallied: A pair of two-run homers in consecutive innings by Arky Vaughn seemed to put the game away for good, leaving the AL with just three outs to make up a 5-2 deficit. A tall order indeed ... unless you have Ted Williams on your team:
Williams' three-run homer was the first walk-off in All-Star Game history, and was just another milestone in a historic season -- 75 years later, he's still the latest player to hit .400 in a season.
2. 2001 (Seattle): AL beats NL, 4-1
There was but storyline heading into the 2001 All-Star Game: Cal Ripken Jr.'s last ride. In the final season of his legendary 21-year career, the AL All-Stars headed to Safeco Field knowing that it would be Ripken's 19th and final Midsummer Classic. And, because Cal is Cal, the team came prepared -- A-Rod even gave up his starting shortstop spot, giving Ripken the record for most starts at the position with 15.
And then, once the game got underway, Ripken decided that he would finish up the storybook ending for himself.
As for the game itself, it was tight until the sixth inning, when back-to-back homers from Derek Jeter and Magglio Ordonez extended the lead to 4-1 and put the game away
1. 1999 (Boston): AL beats NL, 4-1
At this point in the ranking, we're reaching the best of the best, the cream of the crop. To stand out among this crowd, simply one dramatic finish or legendary moment isn't enough -- a game needs to be stuffed full of them. On that note, let us take you back to the 1999 Midsummer Classic at Fenway Park, a game that became unforgettable before a pitch was even thrown:
On the same night that MLB celebrated its All-Century team, the entire ballpark stopped to get a glimpse of a very special guest: Teddy Ballgame himself came out onto the Fenway grass to throw the first pitch, one of his final public appearances before he passed away in 2002. Players from both sides gathered around the mound just to get a glimpse of Williams -- so much so that eventually the PA announcer had to request that they head back to the dugout.
Thanks to another Red Sox legend, the game itself was just as memorable. In the midst of perhaps the greatest run of pitching in baseball history, Pedro Martinez got the start for the AL, and he proceeded to strike out just about everybody. Pedro became the first pitcher to strike out the first three batters of an All-Star Game, and he would fan five of the six batters he faced overall -- from Sammy Sosa to Mark McGwire to Jeff Bagwell to Larry Walker to poor, poor Barry Larkin:
He also got the win as the AL cruised, 4-1.