Get to know every 2016 All-Star Game starter with all of their most wonderful GIFs, Vines and photos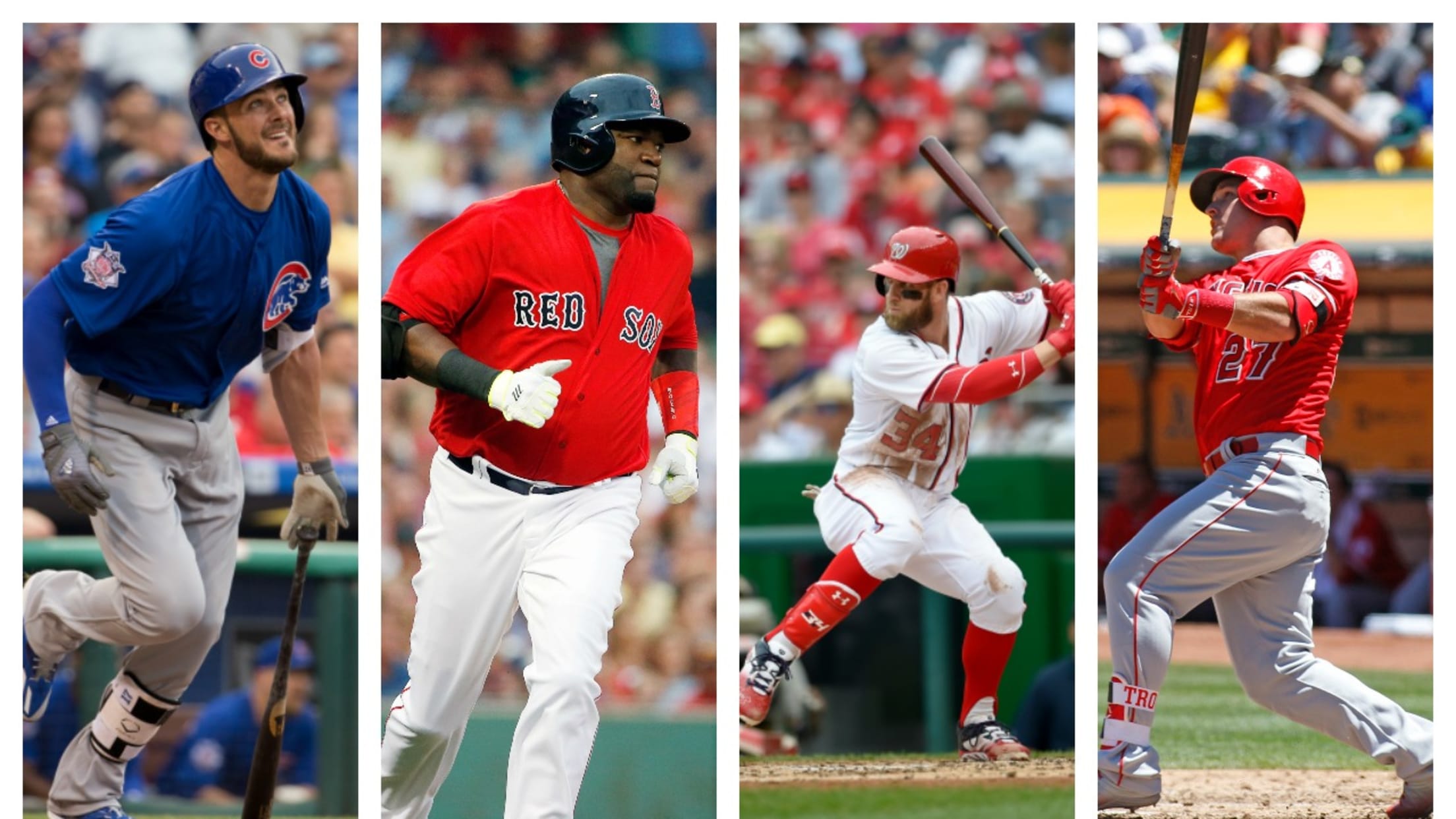 The 2016 season has been a roller-coaster ride, from Bartolo to bat flips to bloopers to #BumgarnersWhoDH ... and we haven't even gotten to the biggest spectacle of the summer. Yes, the 2016 MLB All-Star Game presented by MasterCard in San Diego is almost here -- we're just days away from the best players in the world battling it out with home-field advantage in the World Series on the line.
And if you can't wait for the first pitch, wait until you take a look at who's invited. MLB announced the starting lineups for both the American and National Leagues on Tuesday night, and they've got it all -- legends, rising stars, sluggers, aces, you name it. But don't worry, we're here to help you prepare the only way we know how: with the very best highlights of each newly-minted starting All-Star. (You can view thet full rosters here.) We'll begin with the Junior Circuit (all stats entering Tuesday's action):
C - Salvador Perez, Royals
Kansas City's backstop is headed to San Diego for his fourth consecutive All-Star appearance thanks to the most votes of anybody in the AL. It's well-deserved, too -- Perez has slashed .277/.311/.483 to go with 15 home runs and his usual stellar defense behind the dish. Not to mention his 80-grade hug game:
1B - Eric Hosmer, Royals
Speaking of Royals, Hosmer's putting together his best season as a big leaguer -- and now has his first All-Star nod to prove it. Between the defense and the 13 dingers this season, it's no wonder he's more popular than Bieber.
2B - Jose Altuve, Astros
Altuve's only 5-foot-6, but there's nothing he can't do -- between hitting 14 dingers, stealing 21 bases and hitting .353, he's been MVP-level good so far in 2016. His reward? A third straight All-Star appearance, where he'll be looking to swing for the fences at Petco Park.
SS - Xander Bogaerts, Red Sox
Between all-around stud Carlos Correa and defensive wizard Francisco Lindor, you need to be pretty special to get the starting shortstop nod for the AL. Luckily, all Bogaerts has done is slash .336/.392/.481 for the Red Sox -- while providing the occasional walk-off:
3B - Manny Machado, Orioles
You might be able to add Manny Machado to that incredible list of AL shortstops, except he spends most of his time at third base -- where he's now made his third All-Star team. Wherever he plays, though, he's one of the very best in baseball: 18 homers, a .964 OPS and defense like this:
OF - Mike Trout, Angels
This is Trout's fifth straight All-Star appearance in five full seasons in the Major Leagues, and after hitting 17 homers and batting .324 so far this year, the question is probably what he can't do on a baseball field -- he can hit, he can run, he can even leap tall buildings in a single bound:
OF - Mookie Betts, Red Sox
Really, naming Betts to his first All-Star appearance seems almost superfluous. The man robs homers, he hits homers, he bowls perfect games, he masters Rubik's Cubes, he even graces the cover of video games. Not even the Minute Maid Park scoreboard could hold him back:
OF - Jackie Bradley Jr., Red Sox
When your first half includes a 29-game hitting streak, it's safe to say you've earned your first All-Star Game appearance. JBJ hasn't slowed down since, posting a .927 OPS -- oh, and did we mention he plays a mean center field, too?
DH - David Ortiz, Red Sox
What do you get a man who's having one of the best years of his career in the last season of his career? A final All-Star Game nod, that's what. If Papi's numbers hold over the rest of the year, he'll post the best average, slugging percentage and OPS of his career at 40 years young. He's even added a new facet to his game: the stolen base.
C - Buster Posey, Giants
The veteran catcher will play for his fourth All-Star team this July. Hunter Pence's best friend continues to be a consistent force behind the plate in San Francisco, tallying 10 homers, 40 RBIs (second-best among NL catchers) and a .291 batting average.
1B - Anthony Rizzo, Cubs
The 26-year-old leads all NL first basemen in home runs (20), RBIs (61), OPS (.968) and amazing foul-ball catches in the dugout. It's his third straight All-Star selection and we're guessing it feels just as magical as the first.
2B - Ben Zobrist, Cubs
The Zorilla is having a fantastic first season on the North Side -- putting up 11 homers, 43 RBIs, a .296 batting average and .404 OBP thus far. This is his third All-Star selection (first since 2013) and his power at the top of the Cubs' lineup has been a main reason why they lead the NL in runs scored.
3B - Kris Bryant, Cubs
Guess what? More Cubs. Bryant leads all of baseball with 25 homers and has also compiled 64 RBIs, a .278 batting average and a .948 OPS. The 24-year-old also registered an MLB first last month and turned a child into a drooling, tearing mess with a baseball sticker. Let's see what he has in store for the Midsummer Classic -- his second in two years.
SS - Addison Russell, Cubs
Russell is the baby of the NL starting roster -- making the team (his first) at the tender age of 22. He's fifth among National League shortstops with 11 home runs and fourth with his 48 RBIs. Fans love him. Like, really, really love him.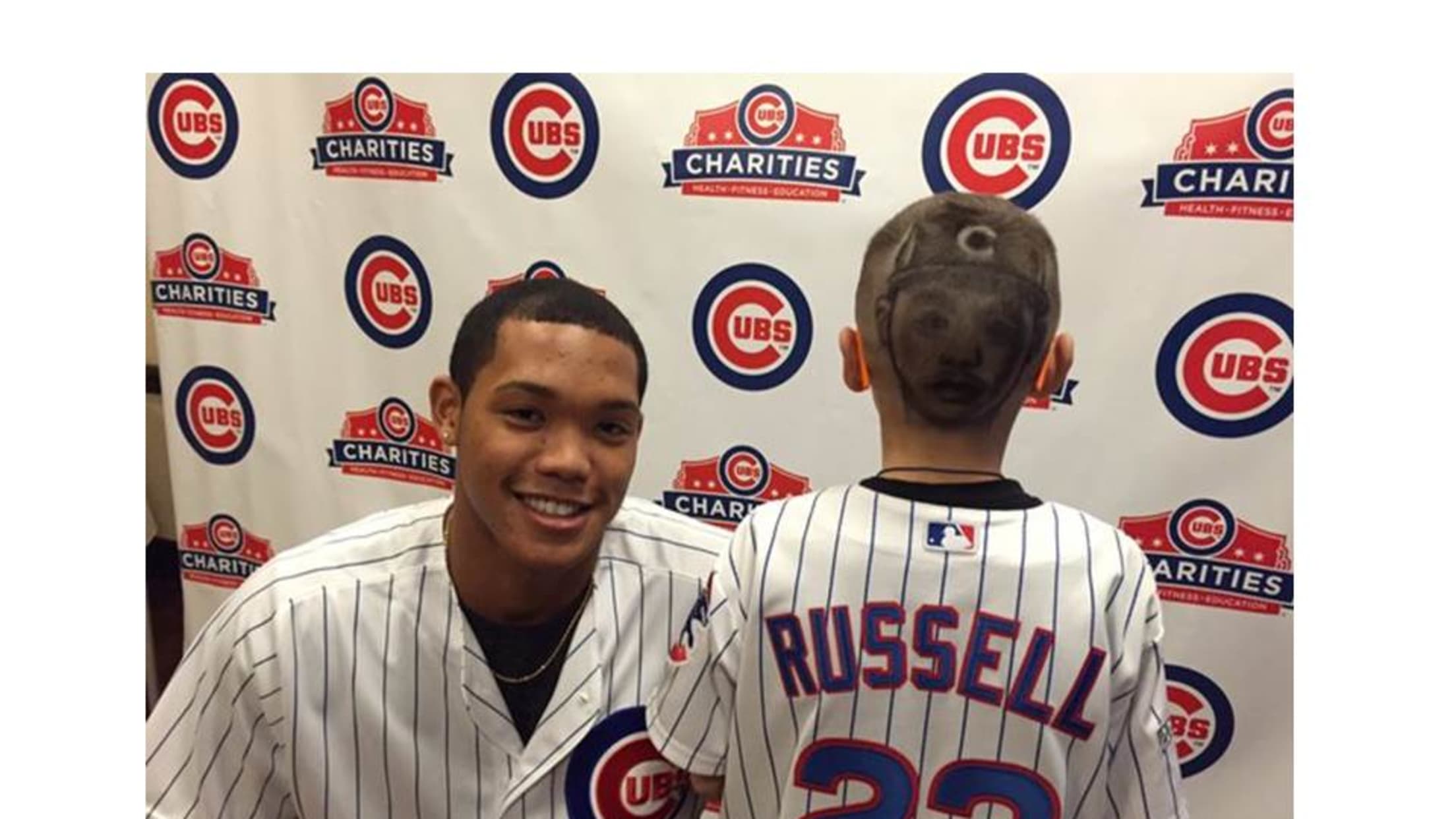 OF - Bryce Harper, Nationals
At just 23 years old, this will already be Harper's FOURTH All-Star Game. His first-half numbers of 17 homers, 48 RBIs and a .404 OBP have helped catapult the Nats into first place in the NL East. He also has a league-leading 66 walks (something he finds very humorous) and continues to hit long, fun home runs.
OF - Yoenis Cespedes, Mets
Cespedes has carried over his baseball-crushing ways from the second half of last season to make his second Midsummer Classic. He has an even .300 batting average, 50 RBIs and 20 dingers -- some of them reaching heights where most human beings have never reached before.
OF - Dexter Fowler, Cubs
It's only fitting that we round off the roster with another Cub. Fowler, like many of his teammates, is having a great start to the season -- putting up seven homers, 28 RBIs, six steals, a .290 batting average and an .881 OPS. But, let's be honest, we all know the real reason why he made the team.
Fans can vote for the 2016 Esurance MLB All-Star Game Final Vote until 4 p.m. ET on Friday. The winners, as chosen exclusively by online fan voting totals, will be announced during a Final Vote-themed telecast of "MLB Now" featuring commentary from political analyst Jeff Greenfield, live on MLB Network and MLB.com from 4-5 p.m. ET. MLB Network will provide extensive coverage across all of its studio programming during the Final Vote, including interviews with the candidates, frequent updates, heat maps indicating the cities where votes are being cast for each candidate, news on player and club campaigns and a running countdown clock leading up to the announcement.
Baseball fans have cast nearly 600 million online votes for Final Vote candidates since the program's inception in 2002. In addition to MLB.com and the official club websites, fans can use their mobile devices to cast votes at MLB.com/vote or via text message. To receive the ballot, text the word "VOTE" to 89269. To vote for a specific player, fans can text their choice to 89269. EXAMPLE: Text "A3" to vote for AL Player 3 or "N3" to vote for NL Player 3. Message and data rates may apply. Text "STOP" to end and "HELP" for information. Mobile voting in Canada also is available and fans should text their choices to 101010.
For the fifth consecutive year, the Final Vote will include social balloting, as Twitter support for the 10 candidates over the last six hours of balloting will count toward their vote totals. From 10 a.m.-4 p.m. ET on Friday, any tweet that includes a designated player hashtag will be tabulated as part of the official vote total used to determine the winners.
On Tuesday, July 12, watch the 2016 All-Star Game presented by MasterCard live on FOX, and during the game visit MLB.com to submit your choice for the Ted Williams Most Valuable Player Award presented by Chevrolet via the 2016 MLB All-Star Game MVP Vote. The 87th All-Star Game, in San Diego, will be televised nationally by FOX, in Canada by Rogers Sportsnet and RDS, and worldwide by partners in more than 160 countries via MLB International's independent feed. ESPN Radio and ESPN Radio Deportes will provide national radio coverage of the All-Star Game. MLB.com, MLB Network and SiriusXM will also provide comprehensive All-Star Week coverage. For more information, please visit allstargame.com.