So Eddie Vedder, Chris Chelios, Bill Murray and John Cusack walk into Wrigley for NLCS Game 1 ...
The Cubs wound up the victors in a rather eventful NLCS Game 1 against the Dodgers on Saturday, winning, 8-3. Highlighted by Javier Báez boldly stealing home, Dexter Fowlerlosing his belt making diving catch after diving catch and a clutch eighth-inning pinch-hit grand slam by Miguel Montero, it was a pretty wild night at the Friendly Confines.
As we've come to expect for high-profile Cubs games lately, everybody's favorite legendary comedian/actor Bill Murray was in the stands again on Saturday night, but he wasn't alone on the A-list. No, perched behind home plate were an eclectic trio made up of Pearl Jam vocalist Eddie Vedder, actor John Cusack and Chris Chelios, NHL Hall of Famer and Evergreen Park, Ill. native.
Murray wasn't sitting with the behind-home-plate crew, but they all had the same type of fun throughout the night:
Including singing "Take Me Out to the Ballgame" with their fellow Cubs supporters:
After the Dodgers tied things at 3-3 with an eighth-inning rally, it set the stage for Montero's pinch-hit heroics -- which led to a very pumped-up Cusack:
As for Vedder, this had to be the best night he's had at Wrigley since at least two months ago, when Pearl Jam played two amazing concerts there. Either that, his trip to PNC Park to watch the Cubs win the Wild Card Game in 2015, or this moment back in 2014: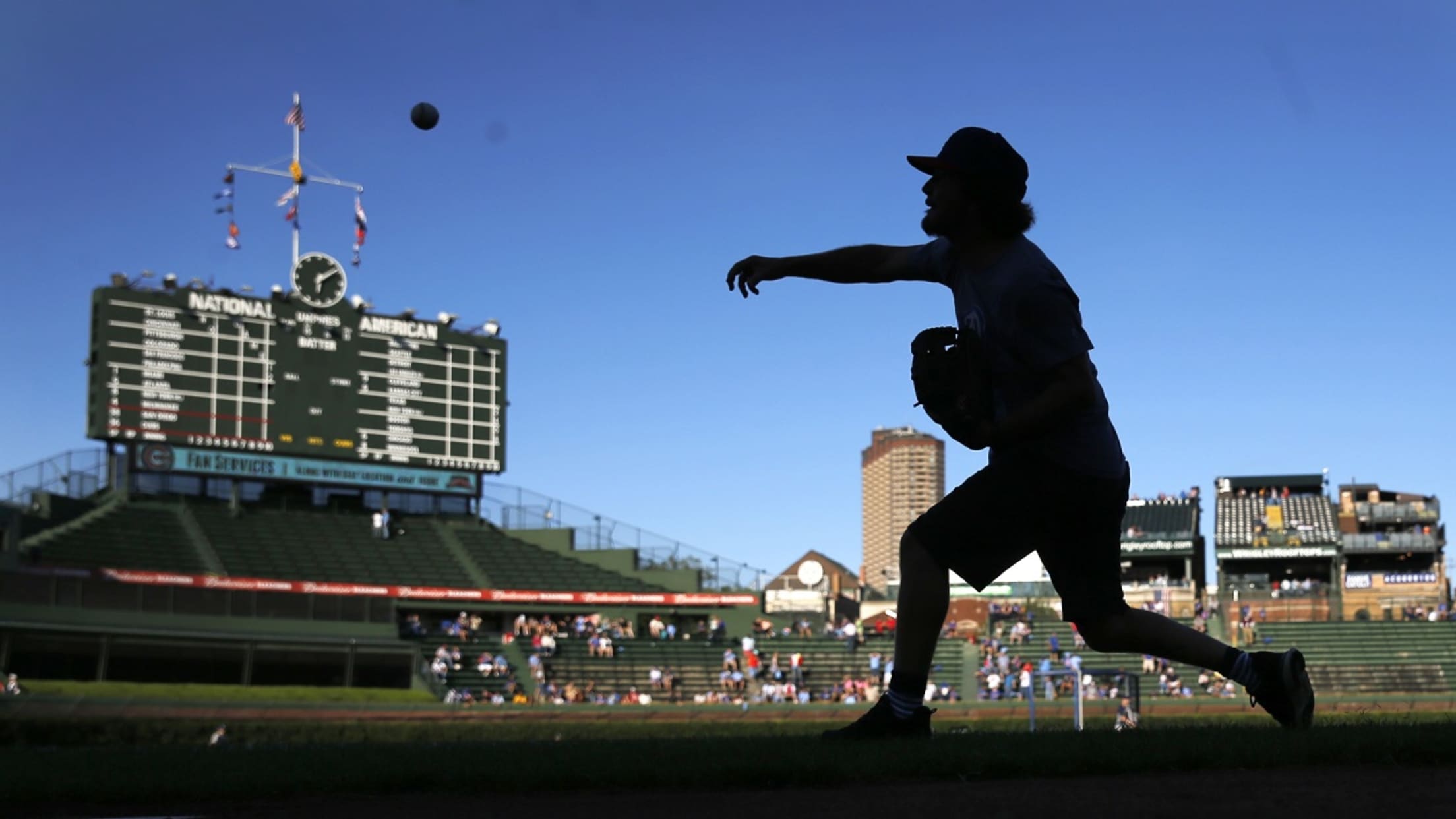 Playing catch on the field at Wrigley is probably pretty cool, but so, too, are improbably dramatic NLCS game wins.
See what's on tap for Game 2, airing tonight at 8 p.m. ET on FS1.
Teams in this article:
Players in this article: