You'll never make a catch in the stands as impressive as this guy's barehanded grab
With apologies to all other great fan catches of the past, this guy now owns the trophy.
Perched in the left-field seats at SunTrust Park in Atlanta, he caught Ronald Acuña Jr.'s grand slam in the second inning of Monday's game with the Pirates with a maximum-effort grab that has to be seen to be believed.
This might be the best fan catch we've ever seen. pic.twitter.com/YYXGUy4Oxz

— Cut4 (@Cut4) June 11, 2019
The degree of difficulty in this one's out of control. Clearly tracking the ball the whole way, he leaped from his seat, threw his right hand up in the air and came down with the prize, all while wearing khaki shorts. It can't be easy to jump like that in khaki shorts. I certainly couldn't do that.
This is what you look like after making a play like that.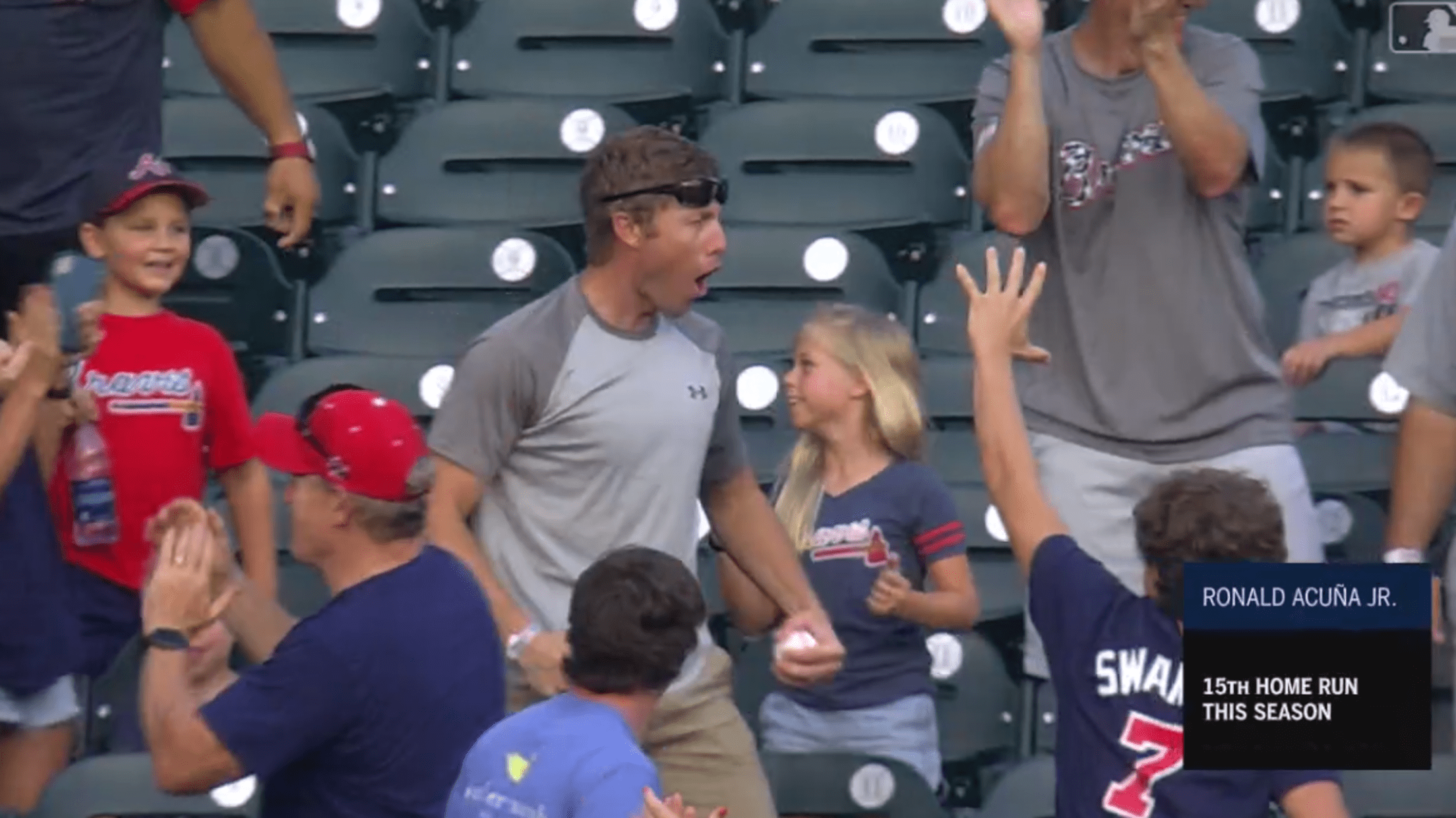 Fellow baseball fans of the world, your challenge has been set. Best this guy if you can ...
Adrian Garro joined MLB.com in 2016. Throughout his travels, both Bartolo Colon and Vin Scully have placed their hands on his shoulders. Not at the same time, though. That'd be amazing.
Teams in this article:
Topics in this article: