The fan who caught Javier Baez's home run ball is a Cubs season ticket holder
Indians fans in attendance for the Cubs' 8-7, curse-breaking victory in World Series Game 7 were probably not too pleased when Javier Báez led off the fifth inning with a home run. Not only did it extend the Cubs' lead to three runs, but it knocked Corey Kluber out of the game.
So, it's a good thing a Cubs fan caught it: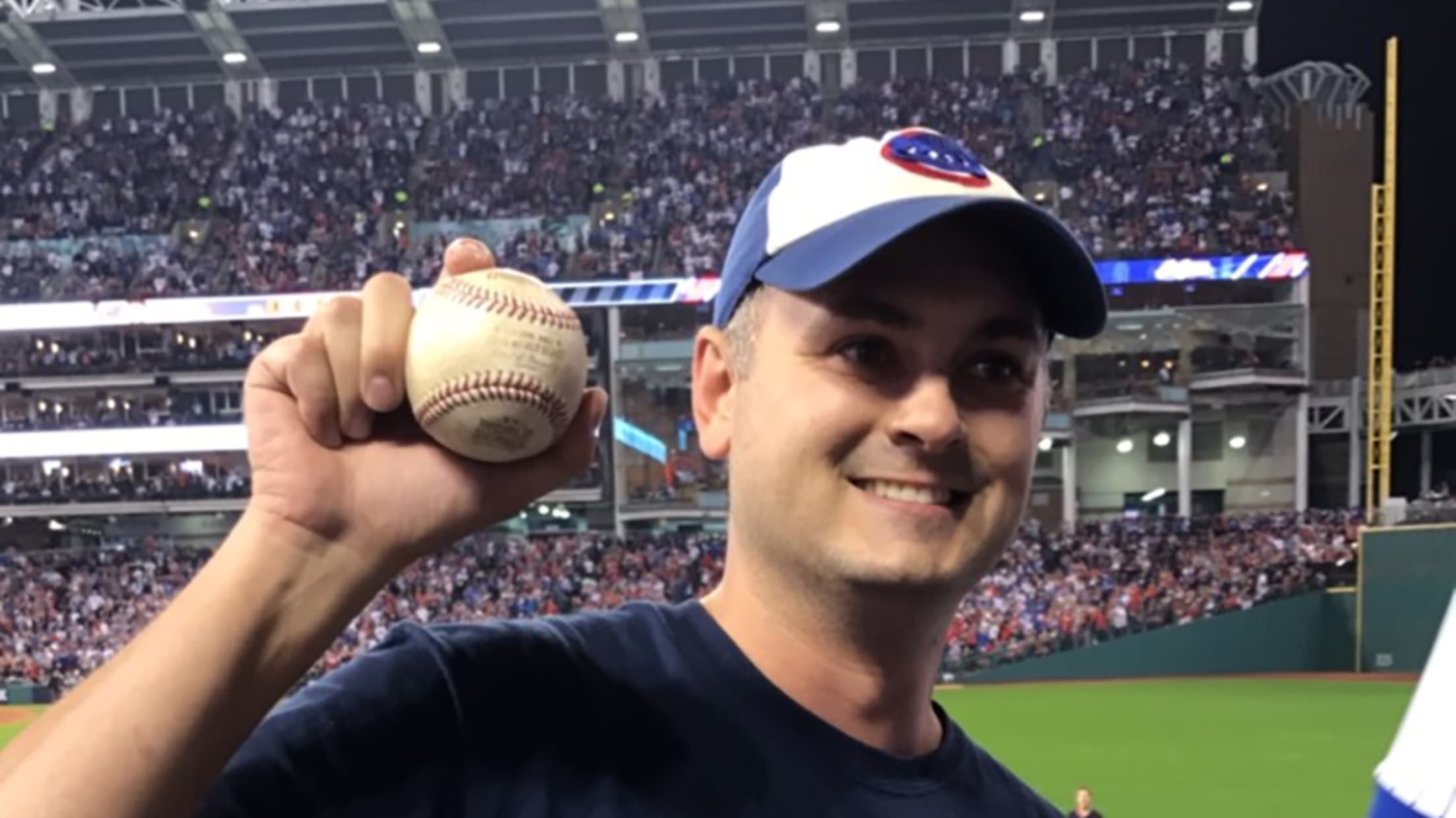 That's Steve Kraft (not to be confused with 60 Minutes correspondent Steve Kroft), a Cubs season ticket holder from Cincinnati. He was at Wrigley Field for all three games in Chicago, but he had to drive to Cleveland to catch a World Series homer.
Game 7 was his first at Progressive Field, and we have to assume he's quite glad he made the trip.
Teams in this article:
Players in this article: