Mike Fiers found a musical way to thank Ramon Laureano for his no-hitter-saving catch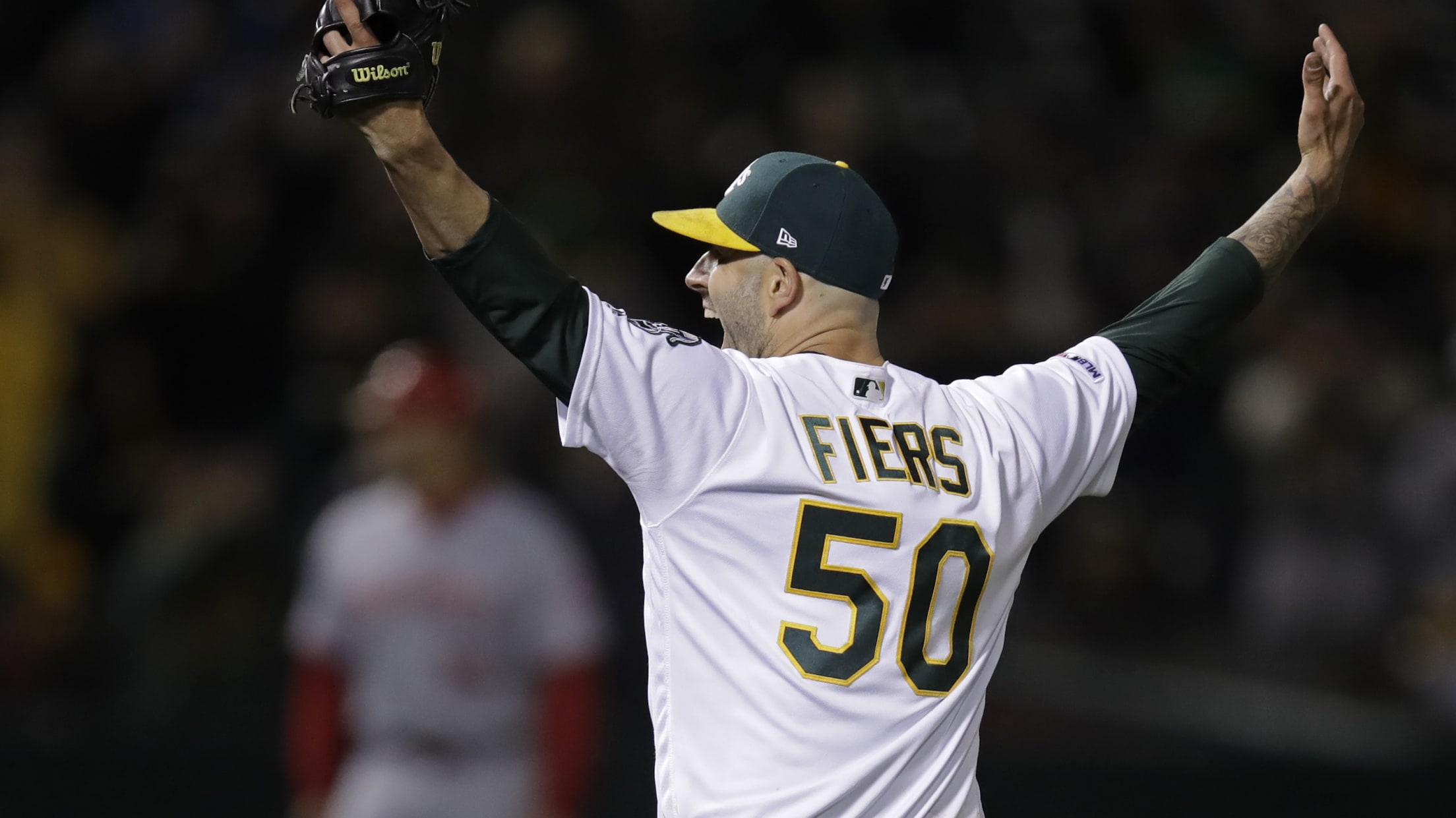 Mike Fiers knew that he wasn't the only one to make his no-hitter on Tuesday night possible. Most pitching gems feature some pivotal assists from the defense, and Ramon Laureano was there to lend a huge hand in the sixth inning -- by robbing Joey Votto of a homer that would've erased both the no-no and the A's lead.
In an amusing coincidence, Fiers had just gotten breakfast with Laureano that very morning, many hours before they helped make history.
So, in keeping with the good vibes, it makes sense that Fiers would grab another meal with Laureano the next day (hopefully picking up the tab after the huge play). He took a picture of them while they drank coffee and chose a perfect song to commemorate it on Instagram: "You Save Me" by Kenny Chesney.
😂😂😂
(via mikefbaby54 on Instagram) pic.twitter.com/cH8pdyPMvY

— Oakland A's (@Athletics) May 8, 2019
It makes sense. We also would have accepted "You've Got a Friend in Me," "My Hero," or, if we're really feeling the Hall & Oates, "You Make My Dreams."
Fiers has two no-hitters already, so he'll obviously have to keep these options in mind for the third.
Teams in this article:
Players in this article:
Topics in this article: