Ramon Laureano's home run robbery put him in the pantheon of great no-hitter saviors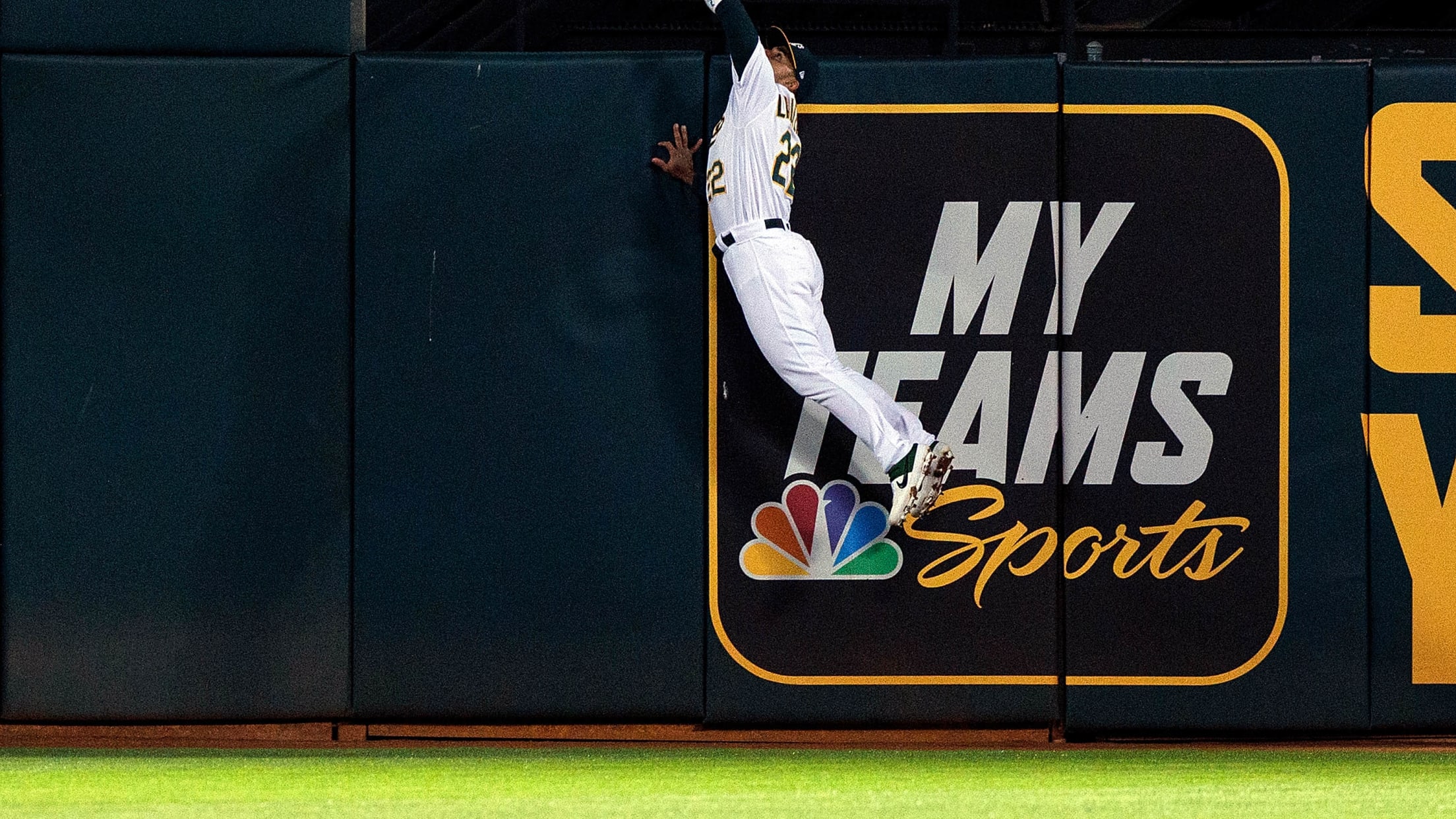 When a pitcher throws a no-hitter, he gets the glory. We focus on the photo of him standing on the mound, screaming to the heavens. It's his name that is recorded for posterity. That's what happened on Tuesday night as, aided by a Nintendo Switch, Mike Fiers threw a 131-pitch no-hitter against the Reds. It was the 300th no-no in baseball history and the second of Fiers' career.
But until a pitcher strikes out all 27 batters in a game, he requires a lot of help and a little luck. Outfielders need to take strong routes. Infielders need to guess correctly on hard-hit ground balls. No one can afford to relax. If a pitcher gives up a hit in the third inning, there will be no alerts telling you, "This pitcher is three outs away from retiring the final 20 batters he faced. Instead, it's just a game -- a good one, but still only one of the 2,000-plus played every summer.
Ramon Laureano made sure that wouldn't be the case for Fiers. With the A's leading, 1-0, in the sixth inning, and with the first rumblings of "a no-hitter's in progress" beginning to make their way into fans' heads, Joey Votto drove a ball deep to left-center. Surely this was goodbye no-hitter, goodbye shutout, goodbye lead. Instead, the A's outfielder leaped above the wall to steal the home run back.
It was a great play in a big moment, but had Fiers given up a hit later in the game, that's all it would be -- a nice play to be remembered at the season's end. Instead, Laureano's catch now joins one of baseball's most exclusive and storied fraternities: the no-hitter savers.
There's only one play that really compares: Dewayne Wise's home run robbery to preserve Mark Buehrle's perfect game back in 2009.
Now, that was in the ninth inning, with the perfect game in sight, so the pressure was on. And Wise certainly appeared to have a bit of a longer run to make the grab than Laureano had. But both players had to race, leap and hope that the ball would land where they stuck out their glove high over their heads.
You don't have to just rob a home run to be remembered forever, though. No-hitter-saving catches may not get their very own Wikipedia pages, but they live on in fans' memories forever.
Jordan Zimmermann was just inches away from losing his no-hitter when Steven Souza Jr. did the impossible and snagged this one:
Back in 1987, Robin Yount did the same for his Brewers teammate, Juan Nieves:
Gregor Blanco completed the high school fitness test to make this diving catch to save Matt Cain's perfecto:
Hunter Pence showed off a mess of limbs when he saved Tim Lincecum's no-no:
Of course, as high as the stakes are, there's always room for some silliness. Enter: Odubel Herrera.
In the annals of great no-hitter savers, Laureano still stands out -- while the above plays are pretty, they aren't turning an instant run into an out. So now the only question is, what gift does Fiers have to get Laureano? Souza got a Best Buy gift card, but we're guessing that can be easily topped.
Teams in this article:
Players in this article:
Topics in this article: