Many good dogs braved the cold at MLB's first Bark at the Park Night of 2018
Saturday night was a good one for Rangers fans who came to Globe Life Park in Arlington. Yes, the Rangers beat the Blue Jays, 5-1, but what made it even better was that it was also the first MLB Bark at the Park Night of the 2018 regular season.
Although the official attendance for the game was 26,229, there were also 740 dogs at the game, or about one dog for every 35 humans. That's a very good ratio. So many new friends in sight!
Give the dogs credit, too -- at 42 degrees, it was by far the Rangers' coldest home game of the year so far (32 degrees colder than even first pitch on Friday, the day before). It was time to bundle up:
The bundling didn't stop them from mugging for the camera ...
... begging for food ...
V good dogs indeed. Esp Sec. 7 pic.twitter.com/tRydKWjnwd

— Susan Lamb Shaffer (@susan5225) April 8, 2018
... giving their moms kisses ...
... or striking a photogenic pose: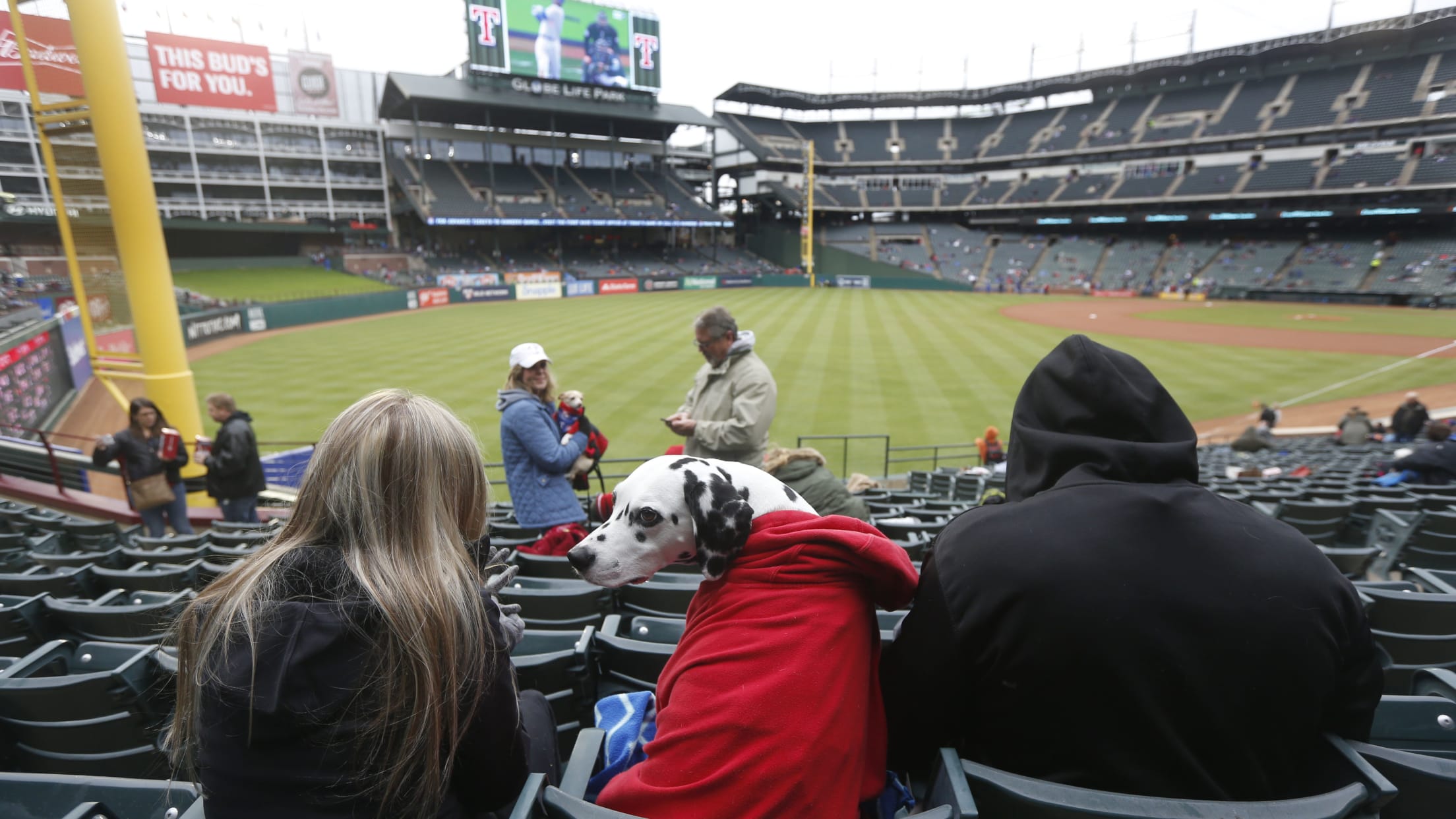 What else could a dog want? It was a great introduction to 2018's Bark at the Park events, one deserving of treats and pets from everyone in attendance, and the Rangers saluted the dogs on Instagram:
Mark us down for the next one.