The five most heartwarming dad moments from Father's Day around MLB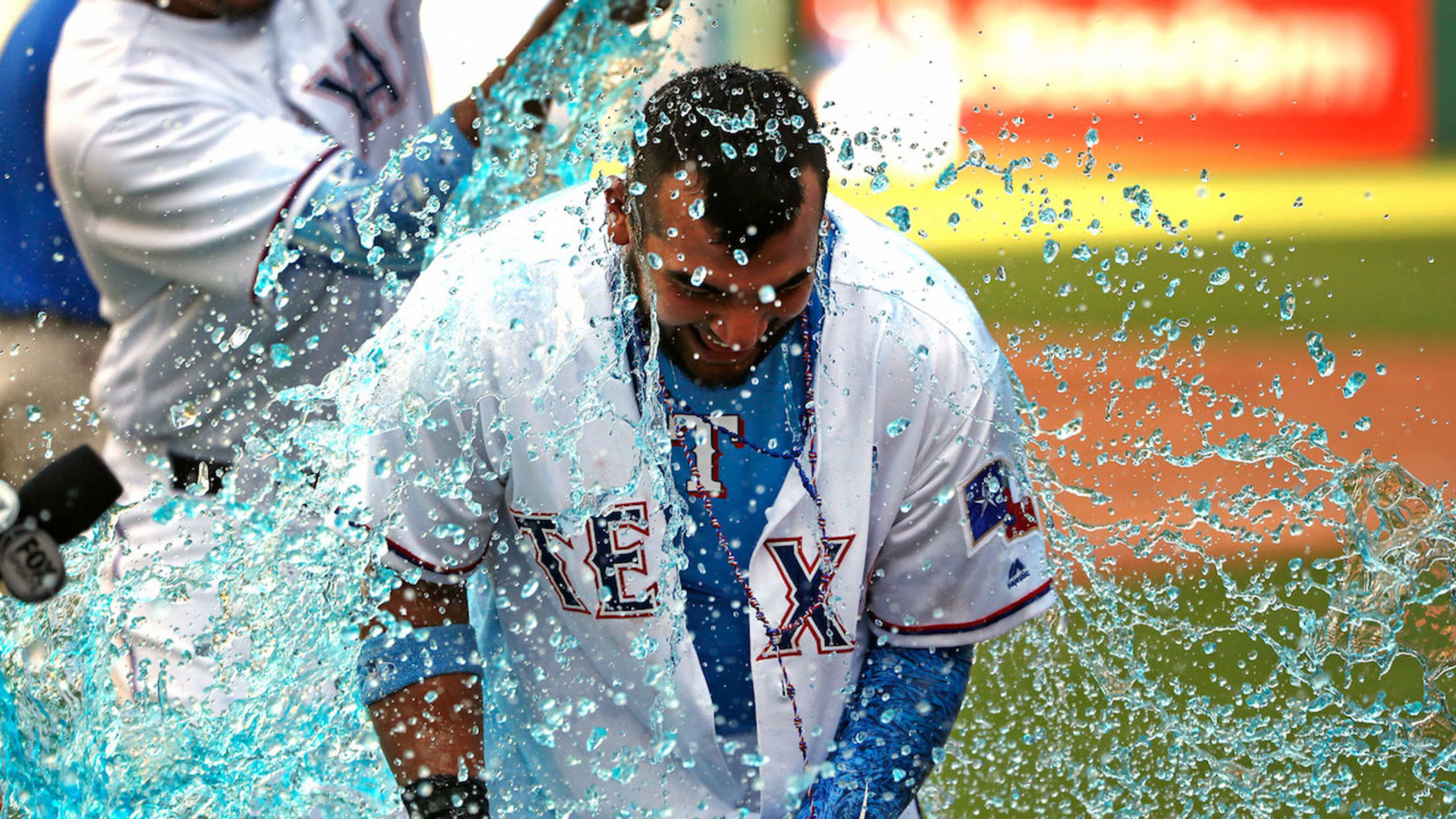 (Ron Jenkins)
Yesterday was Father's Day, one of the very coolest days on the baseball calendar. But we understand that you had plenty of other obligations on Sunday -- like, you know, hanging with dad -- so we're here to catch you up on all the tear-jerking moments you may have missed from around the Major Leagues. Just make sure there aren't any onions lying around.
Jose Trevino walks off
Trevino, the Rangers' backup catcher, wasn't in the starting lineup for Texas' game against the Rockies. Still, he had a feeling: Just a few days earlier, he'd become a dad -- and sure enough, with the game on the line in the ninth inning, he got a chance to play the hero.
Trevino came through with a walk-off single, and in his postgame interview, he dedicated the moment to -- who else? -- his own dad, who passed away in 2014.
Prince Felix
It's weird to think of Félix Hernández as a dad -- it feels like just yesterday that he was a teenage phenom carving up Major League batters. But King Felix has a son, Jeremy, and on Father's Day he threw out the first pitch at Safeco Field in full Mariners uniform:
Gregory Polanco's dad goes nuts
If you're wondering what it must feel like to 1) get to watch your son play in the Major Leagues and 2) watch him hit a home run for you on Father's Day, look no further than Gregory Polanco's dad's reaction during Sunday's Reds-Pirates game:
Chase Anderson pays tribute
Anderson's dad, Robert, passed away in 2012, and the righty has been honoring his memory ever since: by wearing Robert's clothes -- the same pink polo shirt, jeans and boots -- to the ballpark prior to each of his starts.
When the younger Anderson drew the start for Milwaukee on Father's Day, though, it took on even greater meaning. He even took Robert out to the mound with him:
Michael Kay brings his kids to the booth
Of course, Father's Day isn't only for the players. Yankees broadcaster Michael Kay took his two children up to the booth with him for New York's game against the Rays, and they could not get enough of the "See ya!" home run call:
Indulge me as I share this pic from yesterday. This was the reaction of my kids after I said "see ya" following the Hicks home run. This will still make me smile 20 years from now. pic.twitter.com/CpE1Z7AQs3

— Michael Kay (@RealMichaelKay) June 18, 2018