Five Futures Game stars who could make a big league impact this season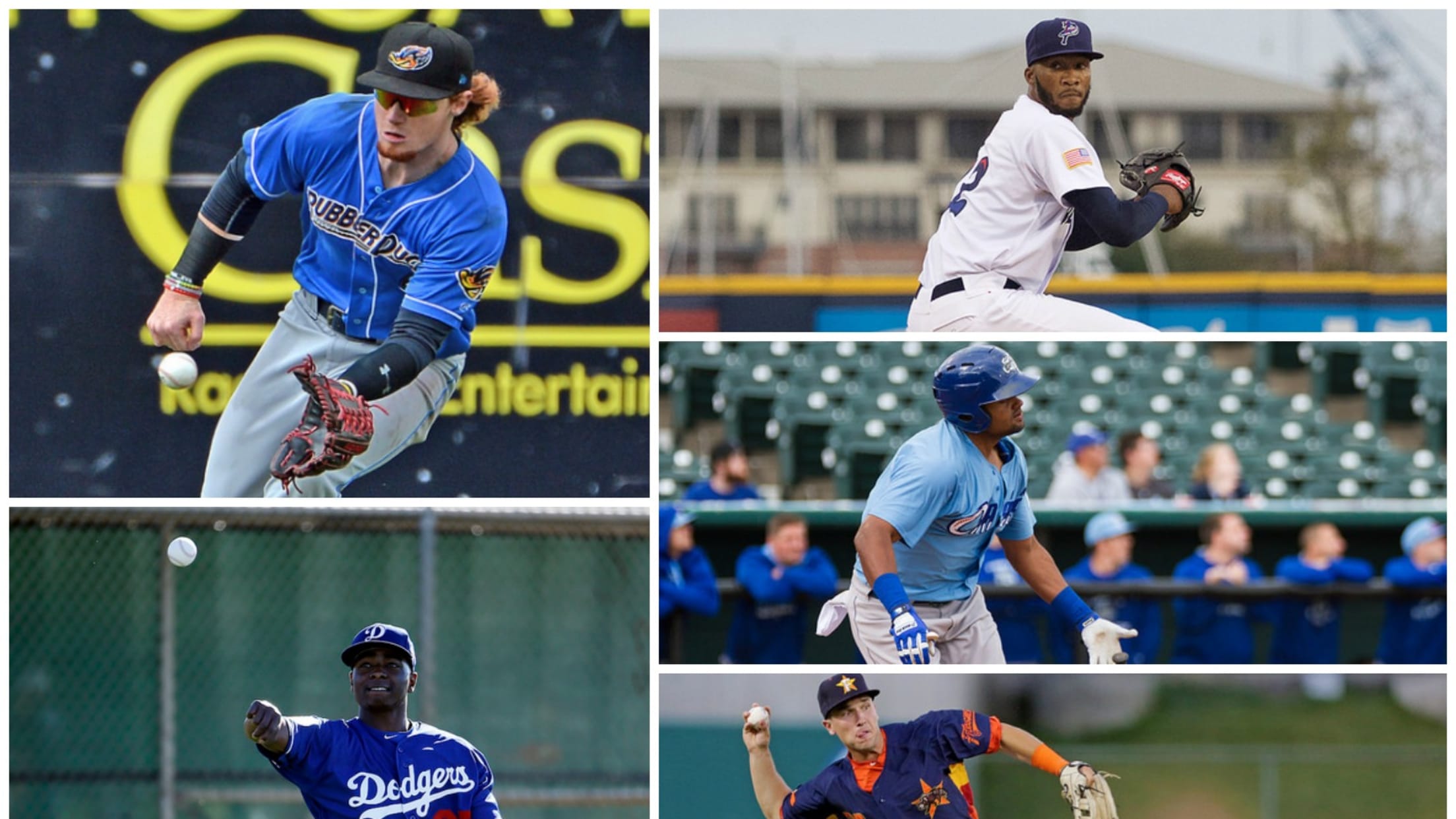 Last season, Kyle Schwarber became a postseason dinger legend, Michael Conforto helped push the Mets to the World Series and Raul Mondesi became the first player to ever make his big league debut in the World Series. What do these three players have in common? They all particpated in the 2015 Futures Game.
Before you sit down to watch Sunday's game, here are five of the players who could be making a Major League impact sooner than later.
All stats as of July 8.
Parent club: Reds
Prospect ranking: No. 4 in Reds system, No. 60 overall
2016 (Double- and Triple-A): 6-4, 1.98 ERA, 90 K, 38 BB, 95 2/3 IP
This isn't Garrett's first time on the Futures Game roster. Last year, the former-college-basketball playing lefty (6.2 ppg in two seasons at St. John's), made the roster when his parent club hosted the All-Star Game. Though he gave up three hits and an unearned run in his one inning of work, he still picked up the victory.
One year later, Garrett has moved up two levels in the system and is now decimating batters in Triple-A. Injuries have forced the Reds to use 12 starters this season, and Garrett could soon add to tthat number with stuff that MLB Pipeline says makes him "capable of beating anyone on any given day." He would also be a boon to the Reds' pickup basketball tournament odds.
Parent club: Royals
Ranking: No. 15 in Royals system
2016 (Triple-A): .290/.355/.495, 13 HR, 54 RBI, 85 K, 27 BB (Triple-
After two straight World Series appearances, the defending champs entered the weekend in fourth place in the AL Central, 7 1/2 games back of the Indians and 2 1/2 back of a Wild Card spot.
Kansas City ranks 27th in home runs in the Majors and their starting outfield trio has combined for only 14 long balls. Jorge Bonifacio could provide a powerful soothing balm. In his first taste of Triple-A pitching, Emilio's brother has cracked a very-unlike-Emilio 13 home runs and, despite his penchant to swing and miss, has maintained a .290 average.
With Mike Moustakas out for the year and Cheslor Cuthbert's great name not enough to compensate for his subpar plate performance, Team USA's Hunter Dozier (No. 14 in Royals system). and his 17 home runs between Double- and Triple-A could be a tantalizing option third base option for the Royals. <o:p>
Parent Club: Indians
Ranking: No. 2 in Indians system, No. 23 overall
2016 (Double-A): .286/.368/.481, 11 HR, 43 RBI, 71 K, 37 BB
The Indians have built an AL Central lead behind a rotation full of aces, but Michael Brantley's uncertain injury status could necessitate an outfield upgrade. Fortunately, they have the shock of red hair'd Clint Frazier displaying power, patience, speed on the bases, a strong glove and a solid throwing arm in Double-A. You know, all the things you want to see from a first-round draft pick.
Of course, and perhaps most importantly, is that 80-grade hair. A team could ride that to World Series glory.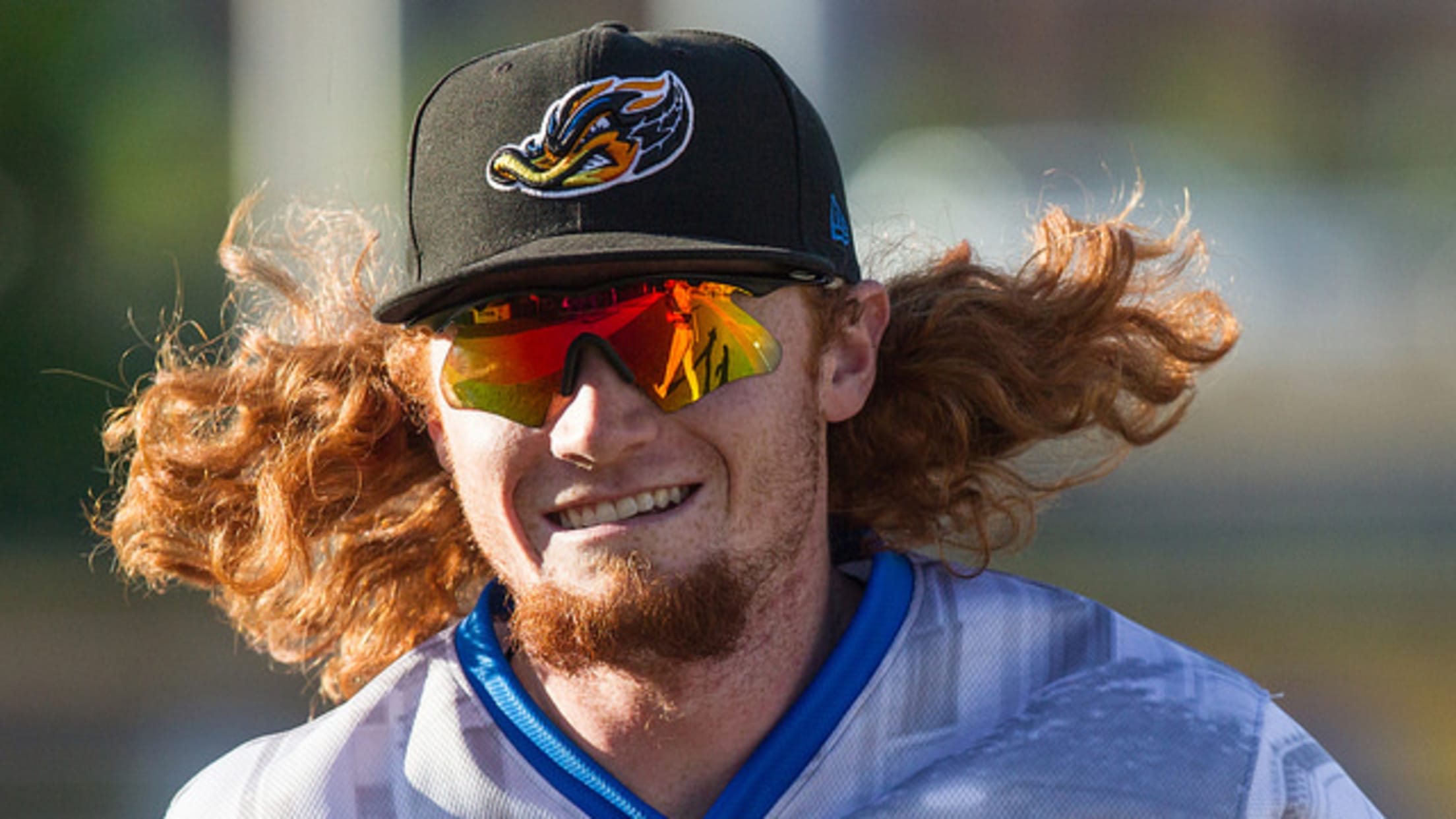 Parent club: Dodgers
Ranking: No. 9 in Dodgers system
2016 (Triple-A): 7-4, 4.74 ERA, 97 K, 28 BB, 79 2/3 IP
Outside of the always phenomenal Kenley Jansen and the rejuvenated Joe Blanton, the Dodgers bullpen has been a weakness for a team that many pundits predicted would be a juggernaut. The solution could be just a callup away in Jharel Cotton.
Though he stands only 5-11, Cotton throws a hard mid-90s fastball and mixes in a plus changeup to baffle batters to the tune of more than a strikeout per inning. While he's currently in the Oklahoma City rotation, the idea of an upper-90s touching bullpen arm for the pennant race may be too hard for the Dodgers to resist.
Plus, every time he records a strikeout, the fans could chant: "THE TOUCH, THE FEEL OF COTTON, THE PITCHER OF OUR LIVES."
Parent club: Astros
Ranking: No. 1 in Astros system, No. 18 overall
2016 (Double- and Triple-A): .309/.416/.603, 19 HR, 60 RBI, 33 SO, 44 BB
A shortstop by trade, Bregman is blocked at that position by multigenerational talent Carlos Correa. But Bregman started 11 games at third base in Double-A earlier this season, and has blasted five home runs in eight games since a promotion to Triple-A. That kind of hot streak, combined with a batting eye that has him walking more often than he strikes out, is the look of a player about as ready as one can get for the big leagues.
With the Astros looking to catch the Rangers in the second half, Bregman could play a big part in some Texas payback.