Five players whose past selves could help them fuel a 2017 comeback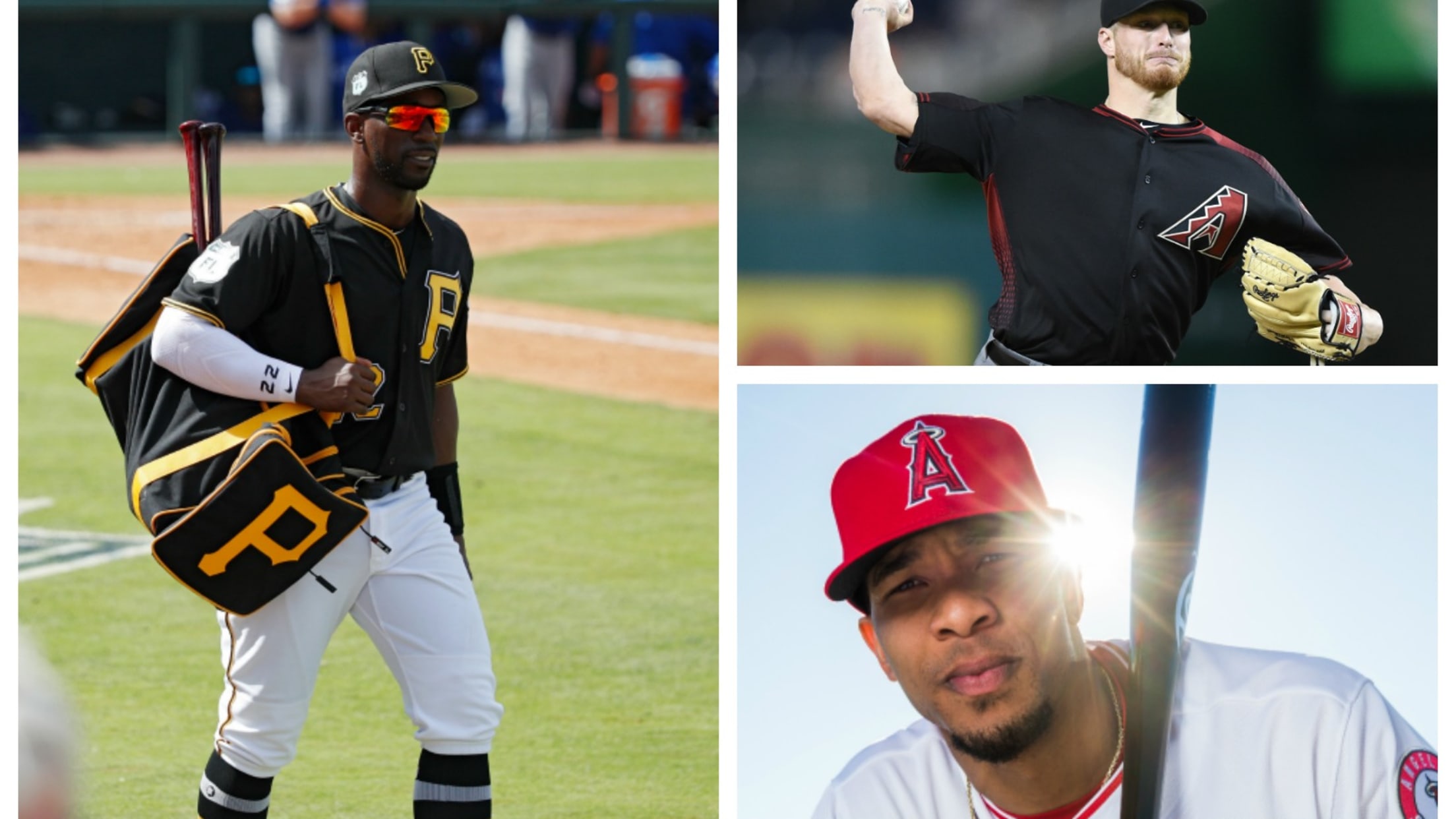 You ever start walking down stairs and realize that you've forgotten how your legs work? Turns out that even happens to Major Leaguers with something much more important. In Adam Wainwright's case, it was his curveball.
As MLB.com's Jenifer Langosch wrote, the Cardinals ace realized his grip had changed after he returned from an Achilles injury in 2015. How did he figure this out? By watching a Diamond Demos video from 2013, the year he finished second in NL Cy Young voting.
Batters slugged only .239 off the pitch in 2013, compared to .363 last season. If that slight change of grip is all that's required to return to form, it could prove for the Cardinals' playoff hopes in 2017.
Here are five other players who may want to dive into the past like Marty McFly to see if there is anything they can glean.
Shelby Miller
Even though Miller lost 17 games in 2015, he posted a career-best 3.02 ERA that year. But everything fell apart in his first season in Arizona. Miller pitched only 101 innings with a 6.15 ERA, and his strikeouts dropped while hits and homers spiked. The D-backs seemed to think part of the problem was falling too far to the first-base side, but standing in front of the mirror and trying to duplicate this may not be a bad idea:
James Shields
From 2007-15, Shields averaged 227 innings per season, with a 3.67 ERA. Never a power pitcher, Shields relied on a dastardly changeup. Unfortunately, in 2016 the 34-year-old saw his fastball velocity dip for a third straight season. Batters teed up off the change for 33 more points of average and nearly 90 more points of slugging, sticking Shields with a 6-19 record and 5.85 ERA.
Perhaps there's something he can pick up from his form in 2011, when he led the league with 11 complete games and four shutouts. Before Shields, you have to go back to Randy Johnson in 1999 to find a pitcher with double-digit complete games.
Jason Heyward
Thanks to his phenomenal defense and patient batting eye, Heyward is still a valuable player without offering much of anything with his bat. Last season with the Cubs, he hit just .230/.306/.325, and rolled over on pitches more often than a toddler on a small hill. That led to Heyward almost completely retooling his swing over the offseason, including lowering his hands.
If that doesn't work, perhaps the 2012 version of the outfielder can offer inspiration. Heyward cracked out 27 home runs that year, which is nearly as many as he's hit over the past three seasons combined.
Andrew McCutchen
Injury? Slump? A curse from an angry witch? Whatever the reason, the face of the Pirates slipped badly in 2016, when he posted the worst numbers in his career. The base hits dried up, the balls to the gaps disappeared and Cutch even dipped under a 50 percent success rate on stolen bases.
Following an offseason filled with more rumors than a Fleetwood Mac album, the Pirates have decided to enter the year with McCutchen still on the roster -- albeit with a move to right field. Perhaps pulling up video of his MVP-winning 2013 season could help. Then it wouldn't matter where he played.
Or maybe he's like Samson and he just needs to grow back the hair.
Ben Revere
Like Liam Neeson in "Taken," Revere has a very particular set of skills … namely, putting the ball in play and running very fast. It's why he was able to hit .306 from 2013-15, despite knocking out only four home runs.
Unfortunately, that all fell apart last year, when Revere hit just .217. Unfortunately, bad luck -- Revere's .234 BABIP was 80 points below his career average -- met a mechanical problem. Revere hit fly balls more often than ever before. For someone without much chance of knocking the ball out of the park, that's not going to work.
A return to his 2015 form, with all those ground balls finding holes, would serve the outfielder well.