Theo Epstein the No. 1 leader in the world? One magazine says so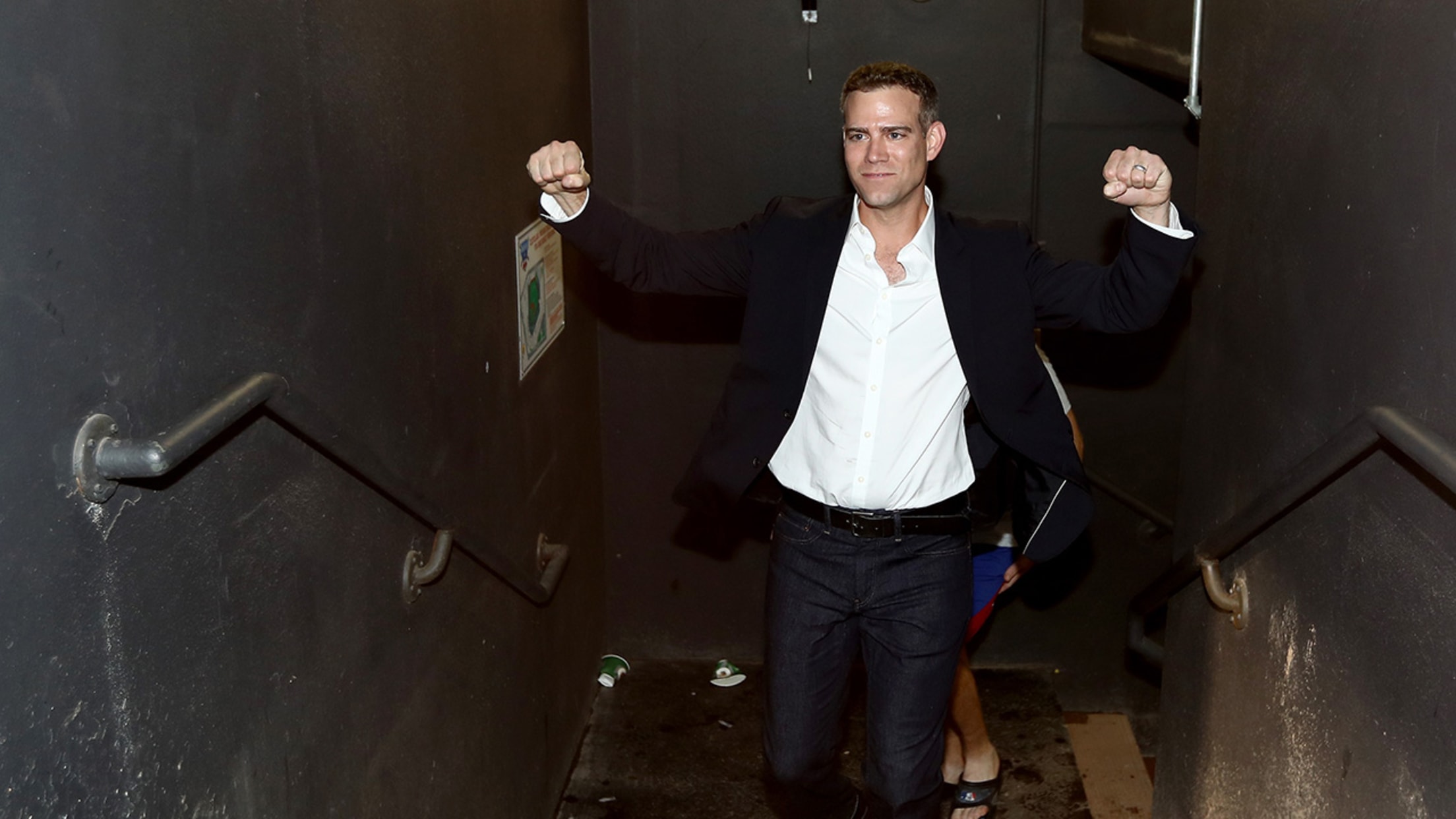 CLEVELAND, OH - NOVEMBER 02: President of Baseball Operations for the Chicago Cubs Theo Epstein reacts after the Cubs defeated the Cleveland Indians 8-7 in Game Seven of the 2016 World Series at Progressive Field on November 2, 2016 in Cleveland, Ohio. The Cubs win their first World Series in 108 years. (Photo by Elsa/Getty Images) (Elsa/Getty Images)
Angela Merkel is No. 10. Elon Musk is No. 30. Melinda Gates is No. 4. But topping Fortune magazine's list of the world's greatest leaders is (drum roll, please) … Theo Epstein.
That's right -- the Cubs' president of baseball operations beat out multiple heads of state, tech CEOs and even Pope Francis.
"The pope didn't have as good of a year," said Joe Maddon. "After all, what we did last year was pretty special. Has the pope broken any 108-year-old curses lately?"
Now, you're probably wondering if this prestigious honor comes with some kind of hardware or maybe a crown. Well, he's already got that covered:
You can look at the entire list here, but this is why Fortune awarded Theo the top spot:
The Cubs owe their success to a five-year rebuilding program that featured a concatenation of different leadership styles. The team thrived under the affable patience of owner Tom Ricketts, and, later, under the innovative eccentricity of manager Joe Maddon. But most important of all was the evolution of the club's president for baseball operations, Theo Epstein, the wunderkind executive who realized he would need to grow as a leader in order to replicate in Chicago the success he'd had with the Boston Red Sox.
How, you may wonder, did Theo react to this honor? Well ...
"Um, I can't even get my dog to stop peeing in the house."
This is Theo's full statement:
The whole thing is patently ridiculous. It's baseball -- a pastime involving a lot of chance. If Zobrist's ball is three inches farther off the line, I'm on the hot seat for a failed five-year plan. And I'm not even the best leader in our organization; our players are.
"He's very good at setting something up and permitting people to do their jobs," said Maddon. "I think that's the essence of good leadership, the ability to delegate well. When you're around a leader like that, he permits you to do your job, but then you know if you have to talk to him about something, he has an open ear and will listen to what you have to say and is not going to go in there predetermined, and I like that about him."
Additional reporting by Carrie Muskat / MLB.com.