Four players had a birthday during ALCS Game 5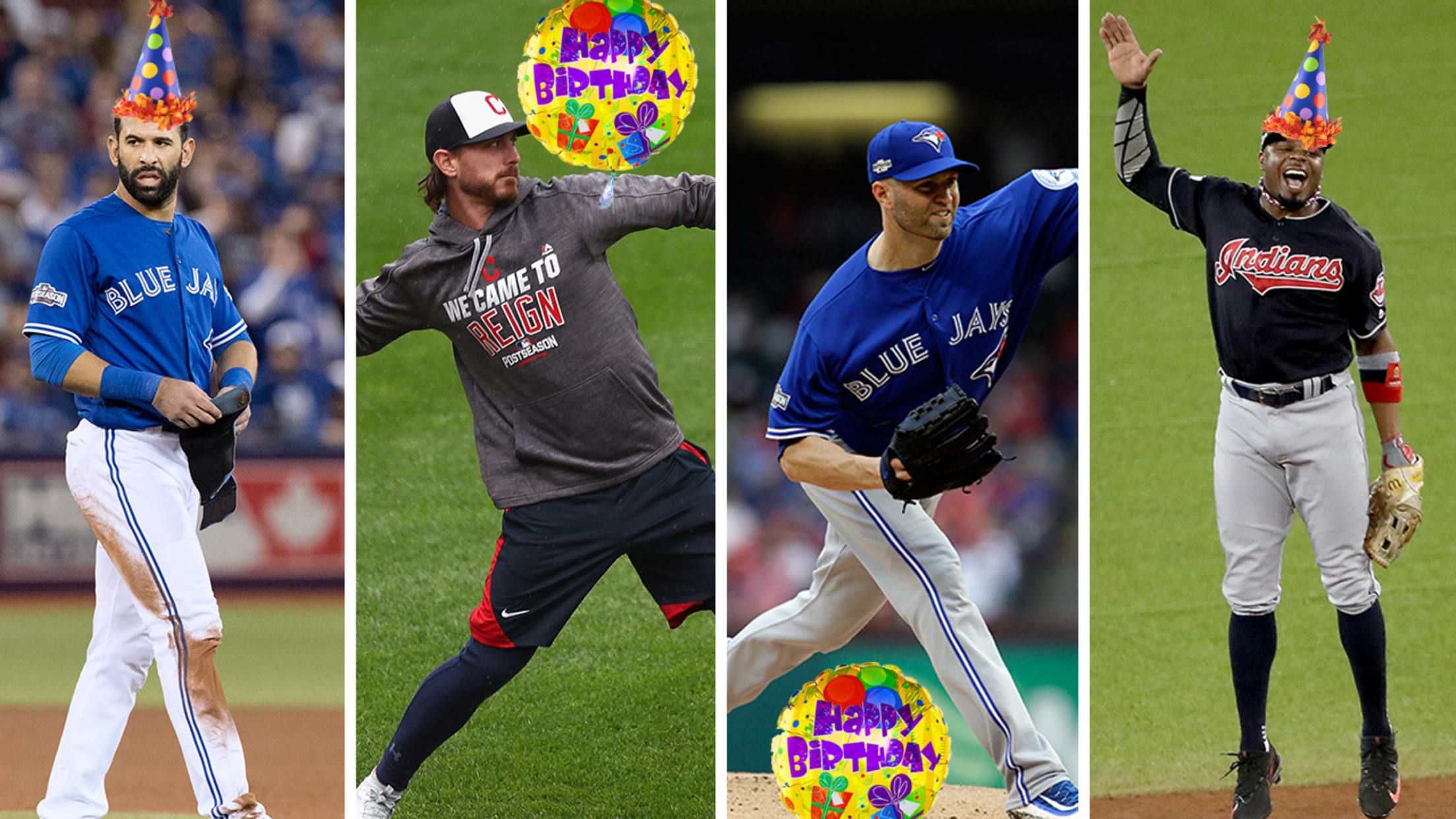 Did you ever have an "event" party for your birthday? You know, something more than the regular cake and presents situation at home? Maybe you and your friends went horseback riding, or played laser tag. That's cool. But you know what's cooler? Celebrating your birthday at Game 5 of the ALCS.
We're not just talking about getting tickets with your friends. Four players in Wednesday's game celebrate their birthdays on Oct. 19: José Bautista (36), Rajai Davis (36), J.A. Happ (34) and Josh Tomlin (32). Bautista doubled in his final at-bat of the game, and some fans at Rogers Centre even sang to him:
Fans in the right-field bleachers are singing "Happy Birthday" to Jose Bautista. #BlueJays #ALCS

— John Chidley-Hill (@jchidleyhill) October 19, 2016
What more could you ask for? Hanging out with your friends and playing postseason baseball seems like the ideal way to celebrate another year on earth. What do you think, Rajai?
(Of course, winning the Championship Series with a 3-0 victory over Toronto was probably the best gift Davis and Tomlin could have asked for. As for Bautista and Happ … well, we hope there was cake.)
Tune into FOX on Tuesday, time TBD, to watch Cleveland take on either the Cubs or the Dodgers in Game 1 of the World Series.
Teams in this article:
Players in this article: