In Game 4, Josh Donaldson made sure there'd be a Game 5
The reigning AL MVP is not ready to start the offseason. ALCS Game 4 on Tuesday was an elimination game for Toronto, but Josh Donaldson did his part early in the game to ensure that the Blue Jays will still be playing baseball Wednesday.
First, he gave the Blue Jays a 1-0 lead in the third inning with a two-out solo home run off Cleveland ace Corey Kluber. Not only was this the first lead of the game for Toronto, it was its first lead of the entire series. So, you can understand why Donaldson was pumped: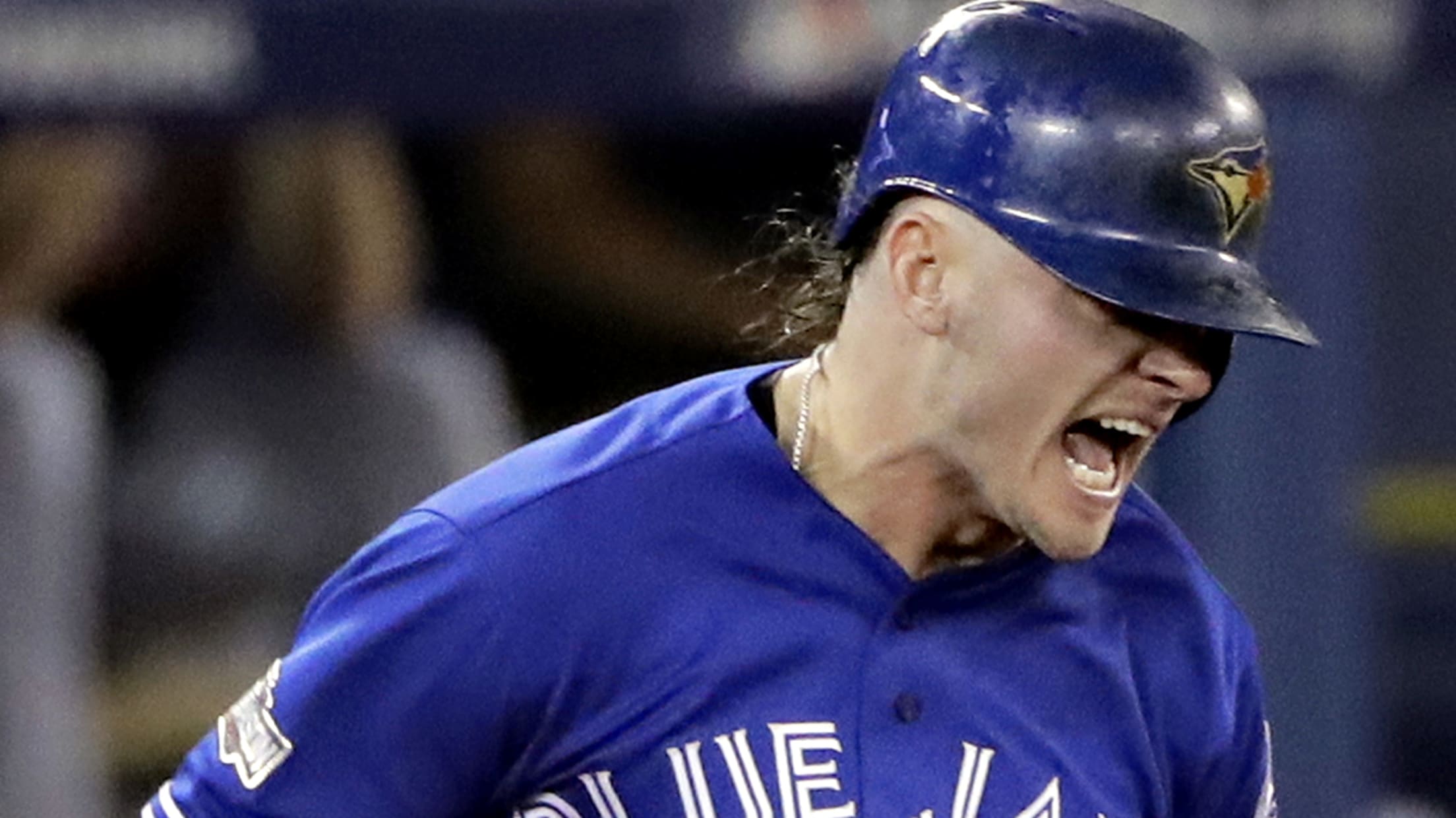 By the top of the fifth, Toronto's lead had increased to 2-0, but Cleveland threatened at the plate. A Coco Crisp walk followed by a two-out Roberto Pérez double cut Toronto's lead in half, and with Perez standing in scoring position, Cleveland was in a strong position to make the lead evaporate altogether. Leadoff hitter Carlos Santana stepped to the plate and crushed a pitch on the ground to the left side of the infield. It would have easily scored a run, had Donaldson not done this and thrown to first to end the inning:
Donaldson did it all -- scoring runs and preventing them -- and, in the end, Toronto walked away with a 5-1 win and at least one more game to play in 2016.
Tune in to watch the Blue Jays try to stave off elimination a second time in Game 5 of the ALCS on Wednesday at 4:00 p.m. ET on TBS/Sportsnet.
Teams in this article:
Players in this article: