Francisco Cervelli hit a car parked outside Wrigley Field with a massive home run
Every Spring Training features a handful of stories of players hitting parked cars during batting practice or games, but this rarely happens during the regular season. The reason: Major League parks are designed with the power of Major League hitters in mind.
During the first inning of Monday night's game against the Cubs, however, Pirates catcher Francisco Cervelli got a hold of a pitch from Cole Hamels and hit it high, far and right on out of Wrigley Field.
That is Amore.#LetsGoBucs pic.twitter.com/QtYjzGI1xA

— Pirates (@Pirates) September 25, 2018
When it finally came down, it found the hood of a car outside the stadium as its final destination:
#pirates Francisco Cervelli with a bomb to Waveland Avenue off the roof of illegally parked vehicle . Only the 4th game home run to reach the street in 2018 . #noparking #cubs #wrigley @CarrieMuskat @pirates @cubs pic.twitter.com/YSuxr0geSf

— BALLHAWK.NET (@Super_Dave) September 25, 2018
Fortunately, the ball avoided hitting the window, but it still left a noticeable dent. Hopefully that buffs right out.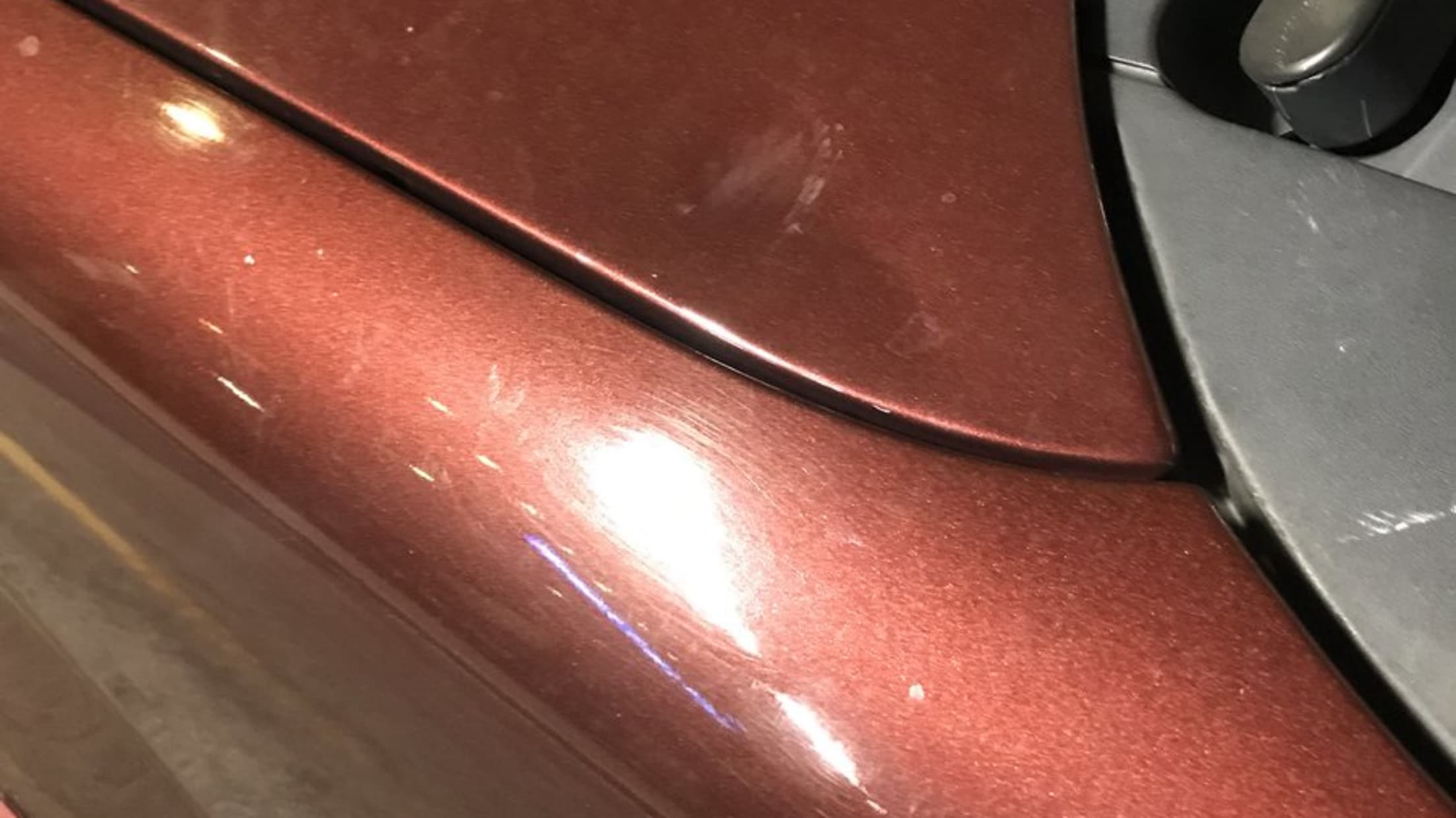 [Photo: @DJohnsonATTSN / Twitter]
As Cervelli showed, there's a good reason the signs say not to park there.
Teams in this article:
Players in this article: