A Francisco Lindor fan made a terrific catch on a homer by -- who else -- Francisco Lindor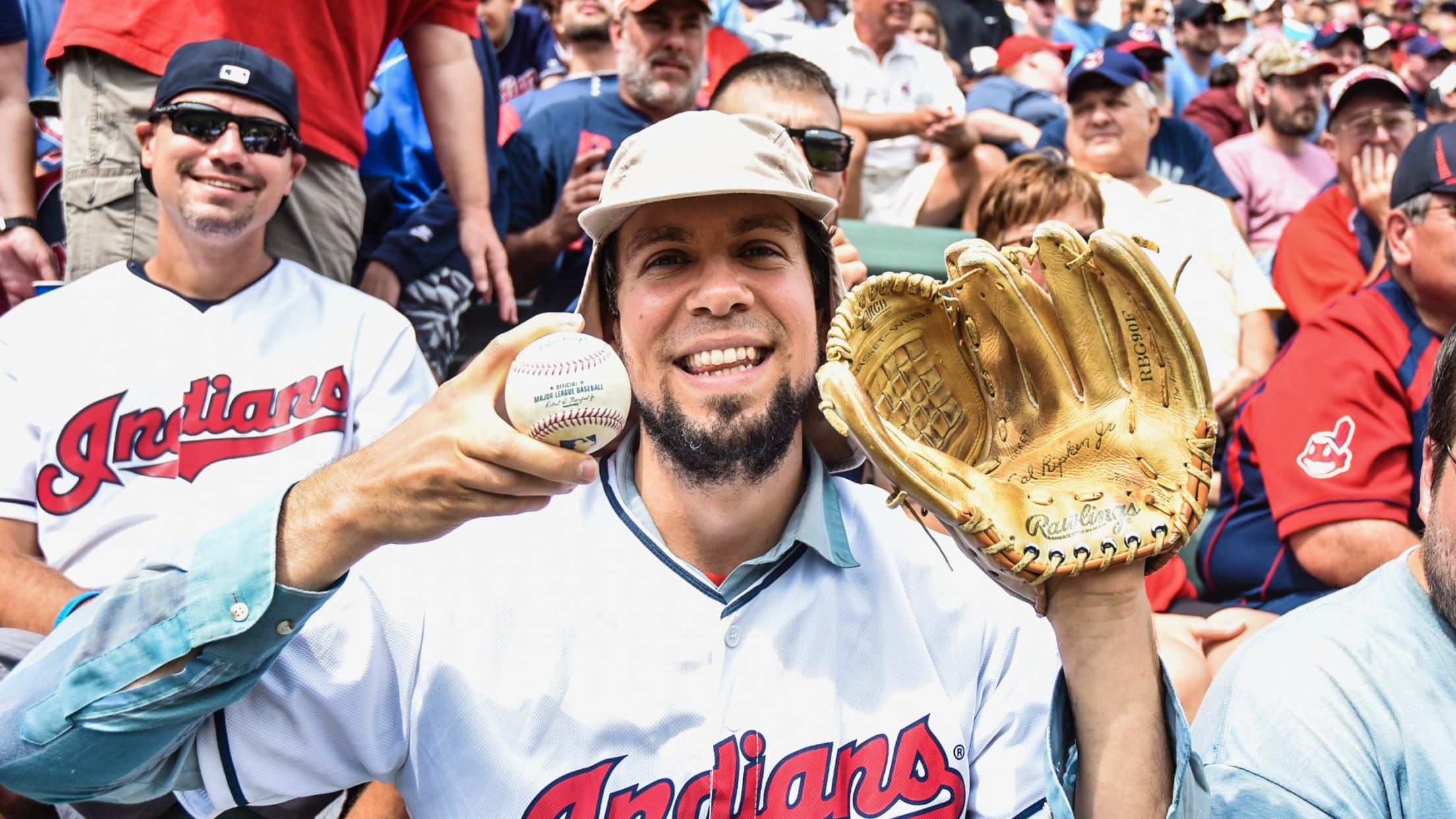 When he's not outfitting his Indians teammates in stylish bathrobes, Francisco Lindor is usually busy lighting up the diamond with his exceptional play. That was definitely the case during the Indians' 12-0 win on Sunday, when Lindor put himself in the middle of a flurry of runs against Royals pitching.
Lindor began the day by scoring on a Jose Ramirez double after a first-inning leadoff walk put him aboard. Then, in the second, Lindor took a more active role with Yan Gomes on first base after a single. Lindor launched Eric Skoglund's offering over the high left-center wall for a two-run homer that made it 5-0:
It turned out that Lindor aimed his long ball well, too, as the ecstatic fan who caught it was wearing his jersey:
The fan, 32-year-old Brian Kiel, is no stranger to catching homers, thanks to his season tickets. "I've caught three right here this year, and [Edwin] Encarnacion's first here in April," he said to MLB.com Real-Time Correspondent Brittney Zivcsak. The story checks out:
Remarkably, while Kiel is originally from the Cleveland area, he no longer lives around there. His home is in Austin, Texas, but because his job only requires Internet, he can fly up for almost every Indians game. "I flew in before this homestand started, and then I fly out tomorrow," he said.
It wasn't too hard to catch Lindor's homer, though. Kiel always tries to make batting practice so that he can go for practice of his own, and the opportunity was clear. "These seats were open, so I hopped down there, and caught it in front of the tunnel," he explained. Now, he'll be able to bring another souvenir home: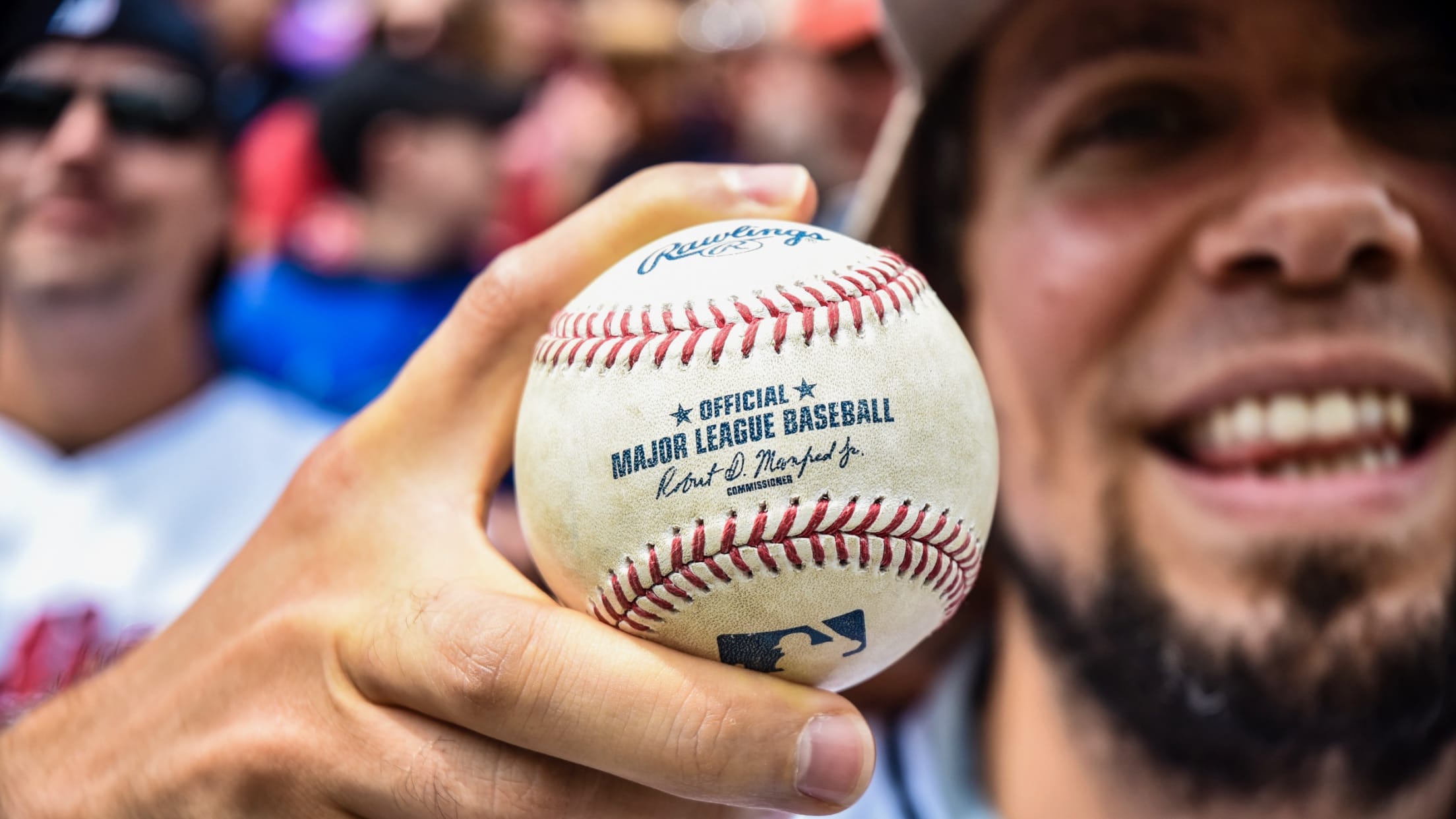 Photo credit: Brittney Zivcsak/MLB.com Real-Time Correspondent
Traveling from Austin to Cleveland so often can be tough, but Kiel is a true diehard. He called the team "irresistible" due to the young players who they've had developing for several years now. Lindor is certainly among them, and he's his favorite "because of the energy and excitement he brings to the game, and how good he is at the same time."
"I feel like he's the face of our franchise."
It'd be tough to argue with him, and it'd also be hard to debate Kiel's commitment to the team.
Teams in this article:
Players in this article: