Francisco Lindor's 'Believeland' cleats may have powered his game-winning home run
Francisco Lindor is a man of fashion, a man of taste. He wears the most exquisite of stirrup socks -- the opening stretched high to reveal perfectly dappled sanitaries -- and this look pairs so well with his smooth actions and physics-breaking defense.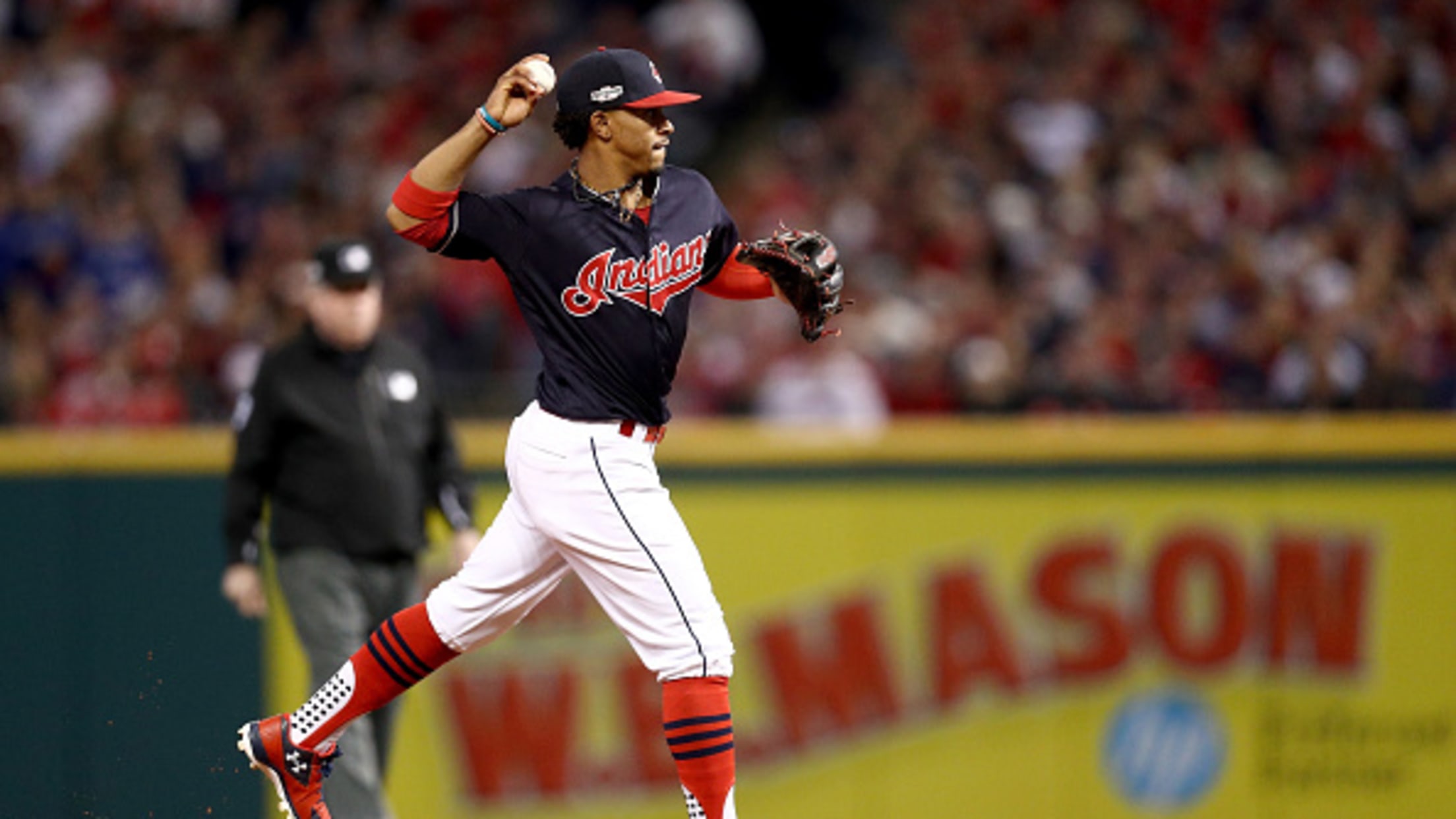 In Cleveland's 2-0 victory over Toronto in Game 1 of the ALCS on Friday, Lindor added to his look with a pair of cleats featuring "Believeland" written over the Cleveland skyline:
.@Lindor12BC cleat game: 💯 pic.twitter.com/gPyezO29r5

— Cut4 (@Cut4) October 15, 2016
While the phrase broke into the modern lexicon during the Cavaliers' comeback against the Warriors in this summer's NBA Finals, it's spread to become an all-encompassing Cleveland term. With the Cavs fully on board with their baseball colleagues, it makes sense for the phrase to have been passed along, too.
The cleats are already doing some work. Facing Marco Estrada in the bottom of the sixth, Lindor was ready for his changeup and hammered it out to center field to break the scoreless tie. He quickly put the cleats to use as he then rounded the bases:
After the game Lindor talked about the footwear:
"I believe in my team. I believe in my city. And it's cool. [They're] cool shoes and I believe. I believe in my team. I believe in what we have, the glory is God's. We're just trying to do our thing."
Tune in to see if Lindor and the Indians can keep Cleveland's undefeated postseason record alive as they take on the Blue Jays at 4 p.m. ET on Saturday on TBS and Sportsnet (in Canada).
Teams in this article:
Players in this article: