Francisco Lindor turned a jump-throw play that looked awfully familiar
Once upon a time, October was the month when we would all huddle around our televisions to watch a shortstop wearing pinstripes and the No. 2 dazzle the baseball world. Derek Jeter and the Postseason went hand in hand for nearly a decade and a half, but more than two years after Jeter's final Major League game, we are now firmly situated in a new era. Of course, that doesn't mean we won't think about Jeter every once in a while.
This October, the shortstop captivating the baseball world wears No. 12, not No. 2. He wears a giant block "C" on his helmet instead of an "NY" and he was 18 months old when Jeter made his Major League debut.
His name, of course, is Francisco Lindor. During Game 1 of the ALCS, he hit the two-run home run which scored the only runs of the game. In Game 2, his third-inning RBI single broke a 1-1 tie to give Cleveland the lead. And, if that weren't enough, in the top of the second he made a play on a ground ball off the bat of Jose Bautista which reminded us, for just a moment, of a titan of Octobers past.
October used to be Jeter's. And that jump-throw manoeuver Lindor just used? It used to be Jeter's, too.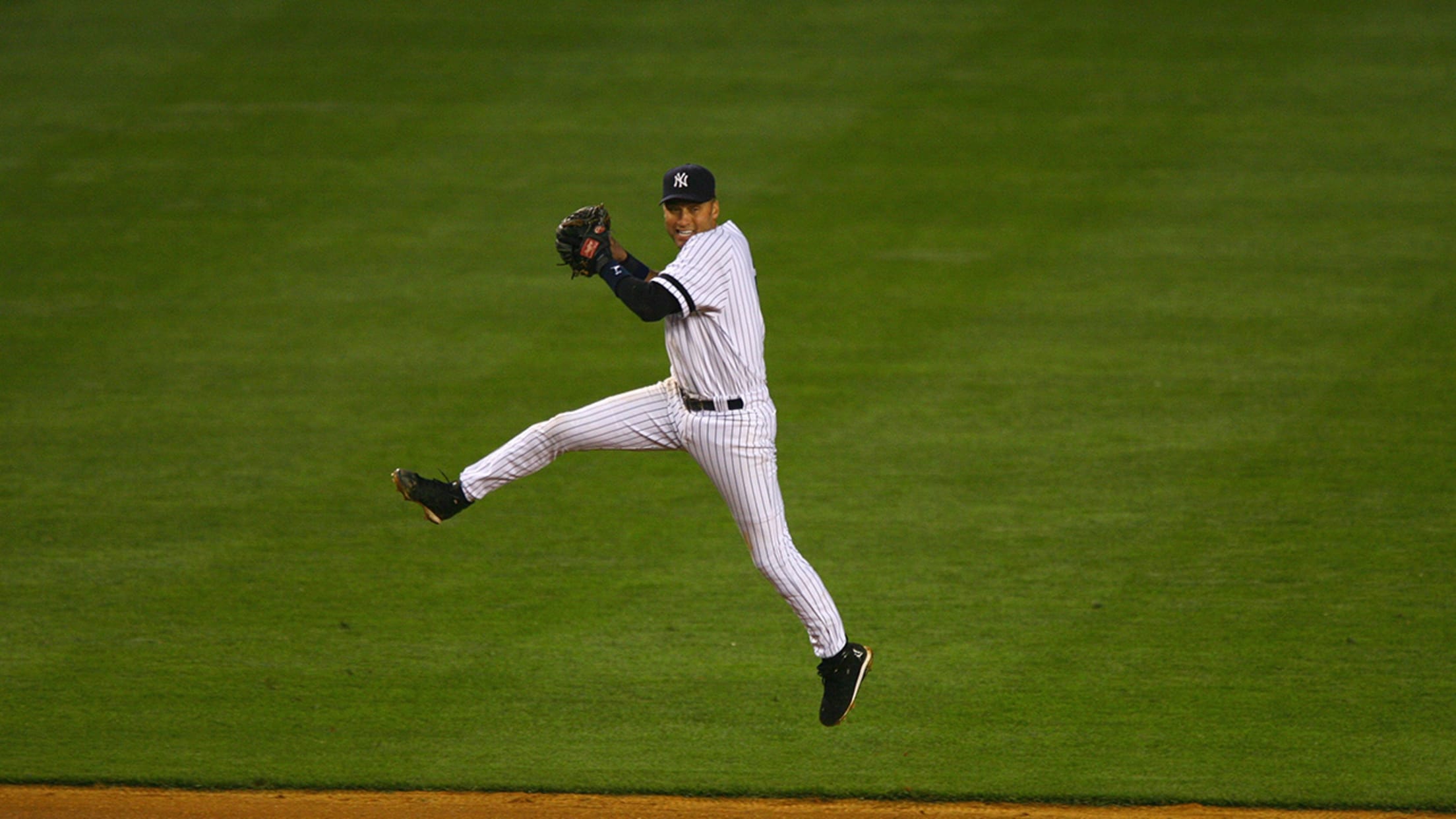 This is a new era and new legacies are being built. Still, there can be little doubt that postseason heroics of the future will continually remind us of Jeter and other many heroes of postseason past.
As for the baseball currently at hand, Lindor continues to astound. His single ended up being the game-winner as the Indians held on to win the game, 2-1. If you're wondering what the secret to his success is, we don't have any answers, but here's a theory:
There's nothing like good home cooking to fuel your success. Although the Blue Jays now trail Cleveland two games to none, they'll get their own home cooking boost as the series moves to Toronto. Tune in to watch Game 3 Monday night at 8 p.m. ET on TBS and Sportsnet (in Canada).
Teams in this article:
Players in this article: