Two years ago, Francisco Lindor had a dream that Cleveland would win the World Series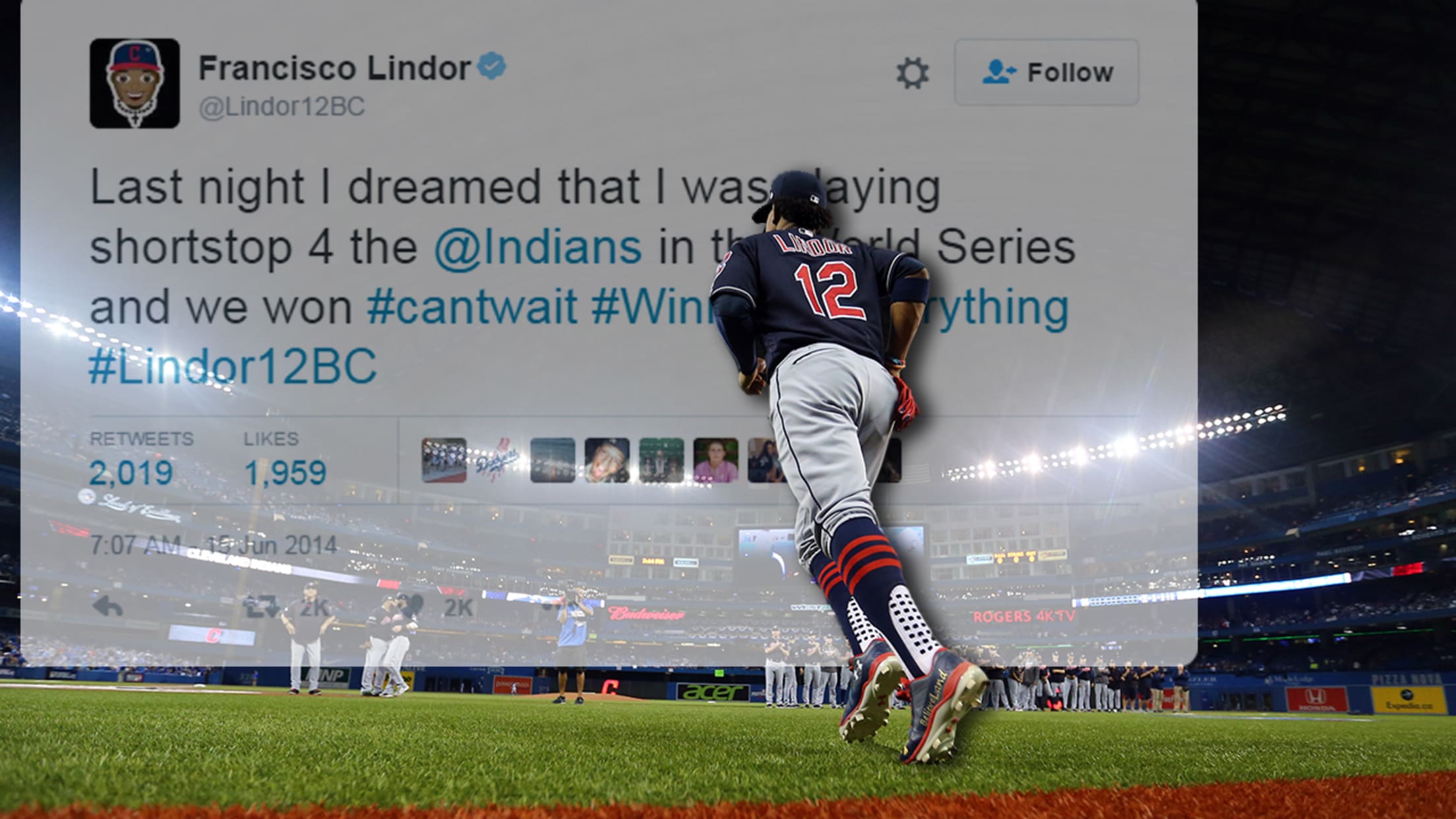 TORONTO, CANADA - OCTOBER 17: Francisco Lindor #12 of the Cleveland Indians runs onto the field prior to ALCS Game 3 against the Toronto Blue Jays at the Rogers Centre on Monday, October 17, 2016 in Toronto, Canada. (Photo by Alex Trautwig/MLB Photos via Getty Images) (Alex Trautwig/Getty Images)
Two years ago, a Minor Leaguer had a dream. It was a dream that any baseball fan, even one who's never played professionally on any level, is probably familiar with: He was the shortstop for his team, and helped it win the World Series. Now, here's the twist -- that Minor Leaguer was Francisco Lindor, and his dream might actually come true:
Last night I dreamed that I was playing shortstop 4 the @Indians in the World Series and we won #cantwait #WinningisEverything #Lindor12BC

— Francisco Lindor (@Lindor12BC) June 15, 2014
His team defeated the Blue Jays, 3-0, on Wednesday, to win the ALCS and secure home-field advantage in the World Series. And Lindor was definitely playing short:
So … is Lindor actually Bran from "Game of Thrones?" Looks like we'll have to tune into World Series Game 1 (Tuesday on FOX, time TBD), to find out if he's truly a prophet.
Teams in this article:
Players in this article: