Frank Robinson was the coolest man in baseball and a true pioneer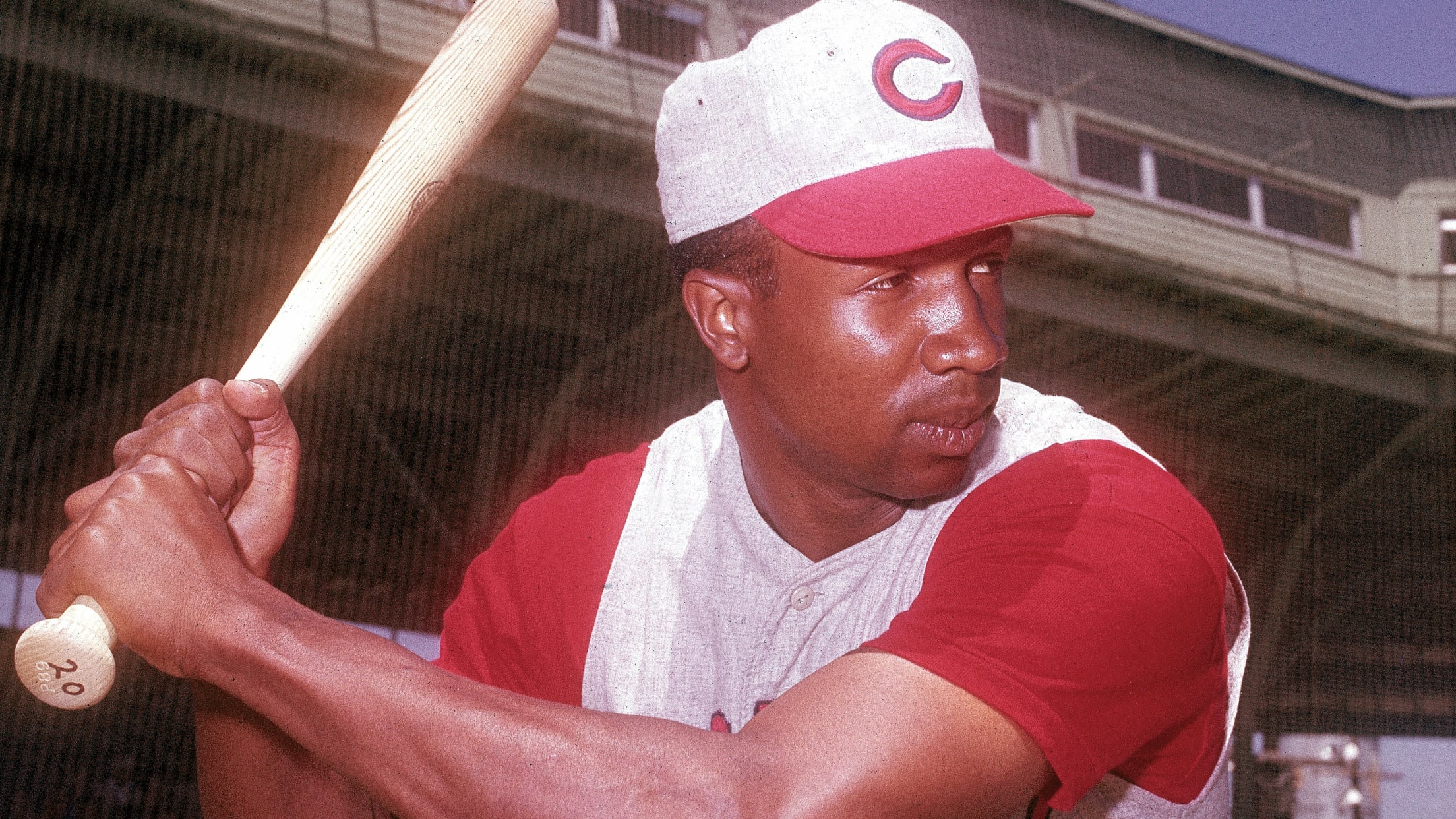 Hall of Famer and baseball legend Frank Robinson passed away Thursday afternoon at the age of 83 after a battle with bone cancer. The words "legend" and "icon" get tossed around a lot nowadays, but Robinson was all that and more. Over nearly 40 years as both a player and a manager, Robinson was the baddest man in baseball, hands down -- an unapologetic but kind figure who excelled on the field and made a difference in the world off of it.
As a player, the guy was an absolute juggernaut, an unstoppable force of power and grace who obliterated Major League pitching for two decades. Still to this day the only player to win MVP Awards in both leagues, Robinson's career stats speak for themselves: 586 homers, (good for 10th all-time), 14 All-Star Game appearances, a batting title and a World Series MVP. When Robinson swung, he swung hard, leading to the most delightful crack of the bat your ears will ever hear.
But he was more than raw talent, Robinson played with a fire and an anger that made him one of the most revered players in baseball. Hall of Fame sportswriter Jim Murray once wrote that "Robinson always went into second like a guy jumping through a skylight with a drawn Luger." Simply put, he was not a dude to mess with.
When he retired after the 1976 season, Robinson was fourth on the all-time home run list behind only Hank Aaron, Babe Ruth and Willie Mays. His power was so prodigious, so otherworldly that he once hit a ball a whopping 541 feet, clear out of Memorial Stadium in Baltimore.
Flag raising marking Frank Robinson HR that entirely left Memorial Stadium. Only HR ever to do so, 50 yrs ago Sunday pic.twitter.com/C4yidX1WH0

— Ron Cassie (@ron_cassie) May 9, 2016
Interested in becoming a manager after his playing career was done, Robinson spent some offseasons during his career coaching winter league teams in Puerto Rico. His first big league coaching job came with Cleveland in 1975, when at the age of 39, Robinson was tabbed as the club's player-manager becoming the first African-American in the history of baseball to helm an MLB team.
In his first game in charge of the Indians, Robinson homered, because of course he did.
He went on to tally 1,065 wins across 16 seasons as a manger, split between the Indians, Giants, Orioles, Expos and Nationals. As a skipper Robinson was as fierce as they come, refusing to take crap from anyone. Who could forget when he destroyed the soul of an umpire using only his eyes during the most epic managerial staredown in baseball history?
Or when he came out of the dugout just to yell at his own team for not knowing the infield fly rule.
Throughout his life, Robinson spoke out frequently about the injustices faced by many of the league's African-American players and participated in the Baltimore chapter of the NAACP. He also paved the way for future black managers like Dusty Baker, Dave Roberts and Willie Randolph.
Robinson changed baseball forever, and he knew it. At his Hall of Fame induction ceremony in 1982, he was just as honest as ever: "I don't see anyone playing in the Major Leagues today who combines both the talent and the intensity that I had," he said. That statement still holds water today: Robinson was a once-in-a-lifetime type of player and a one-of-a-kind person.
Our thoughts go out to his family, friends and anyone who was lucky enough to soak up the wonder and wisdom of this legendary man. Rest in peace.