The Fresno Grizzlies created a dream bobblehead: Madison Bumgarner arm wrestling a bear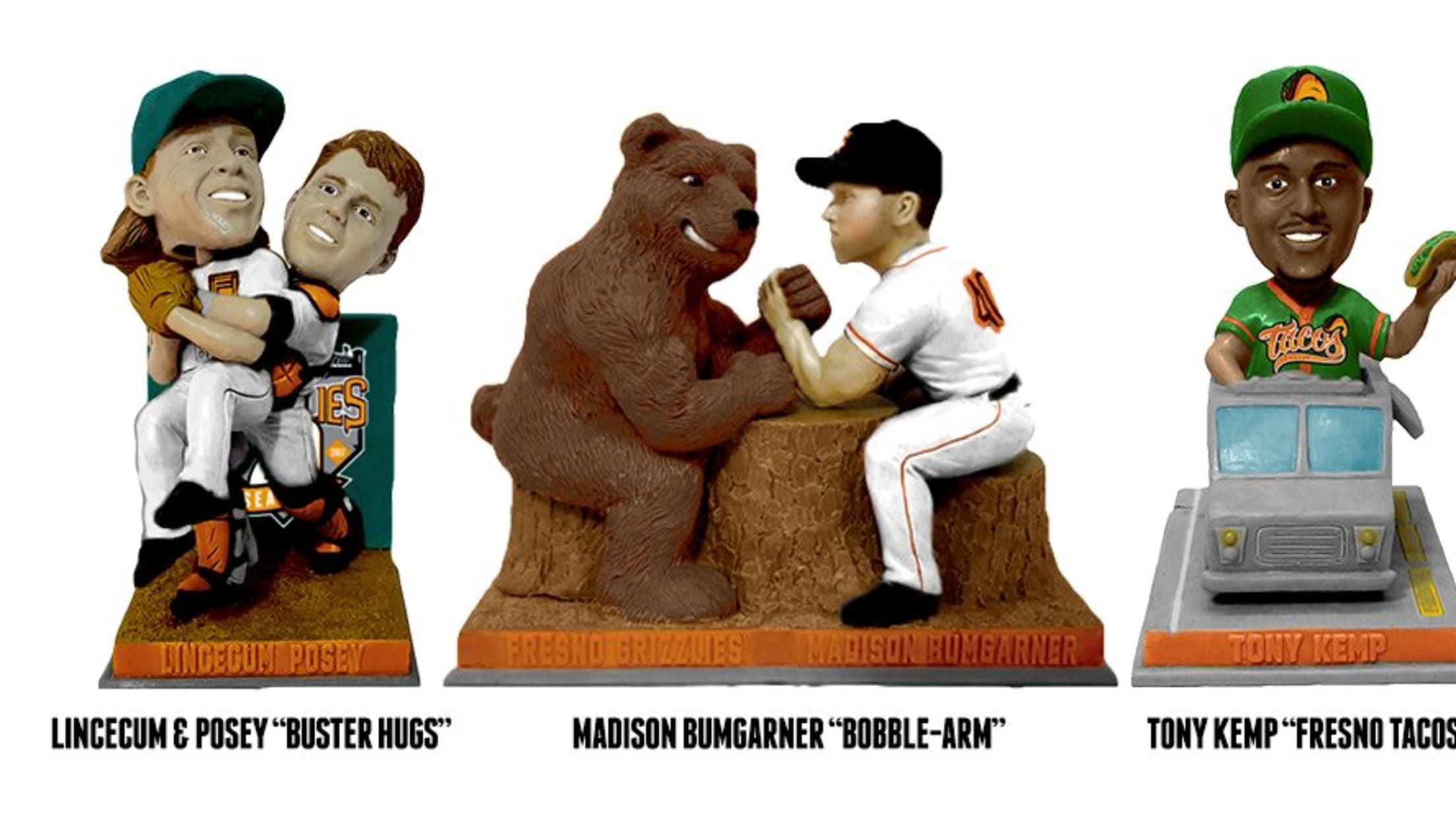 When you close your eyes for the night and slip into dreamland, what do you dream about? Actually, you don't need to answer: We all dream of Madison Bumgarner arm wrestling with a bear.
Thanks to the Fresno Grizzlies, that dream can be placed on your mantel. Currently the Triple-A farm team for the Astros, the promotion geniuses in Fresno are celebrating their 20th year in the city. Affiliated with the Giants from 1998-2014, plenty of San Francisco greats passed through the city. That included Bumgarner, who went 7-1 with a 3.16 ERA for Fresno in 2010.
2017 Promo Schedule: 20th Anniversary Bobbles! "Buster Hugs," MadBum arm wrestling a grizzly bear and Tony Kemp in a Taco Truck! #Sea20ns pic.twitter.com/xdG5sp9QM5

— Fresno Grizzlies (@FresnoGrizzlies) February 28, 2017
Along with Bumgarner's "Over the Top"-ready statue, you can commemorate Tim Lincecum and Buster Posey hugs on April 22. Astros fans won't be left out, either, as Astros utilityman Tony Kemp gets his own taco-fied bobblehead on Aug. 26.
That's not all. If hip-hop duo Kris Kross and their backward clothing is your fashion inspiration, the team is going to wear true reversible jerseys on April 20.
YOU ARE LOOKING LIVE...at the "Totally Krossed Out" jersey for 90s Night, April 20 vs. @LasVegas51s. #KrisKross #Growlifornia pic.twitter.com/y7pX3oMtrF

— Fresno Grizzlies (@FresnoGrizzlies) February 28, 2017
Tim Gunn would love it.
Teams in this article:
Players in this article: