Jason Kipnis eats corndogs with a fork and more fun facts from his 'Scene' magazine interview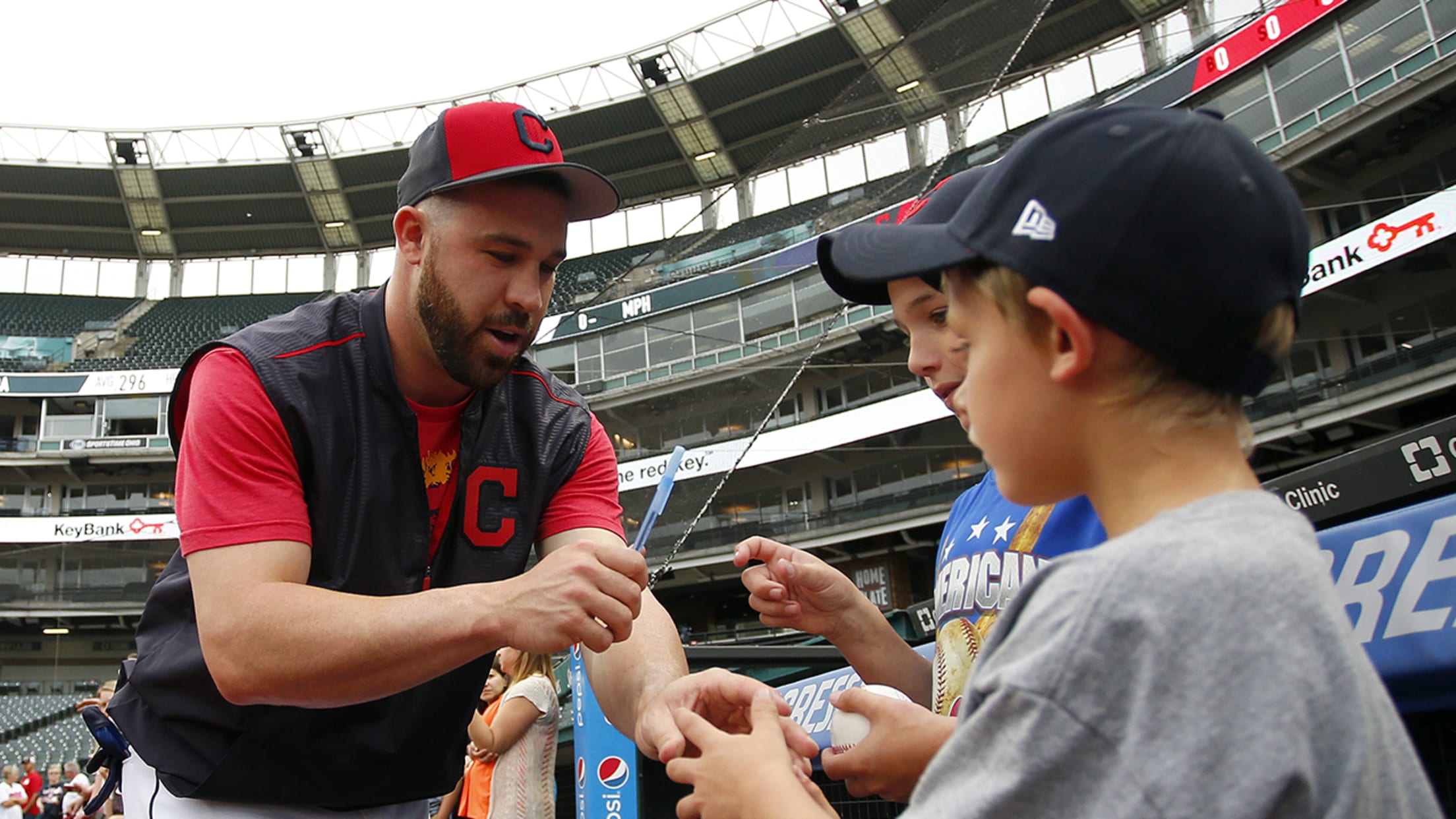 CLEVELAND, OH - JUNE 09: Jason Kipnis #22 of the Cleveland Indians gives two young Indian fans an autograph before the game against the Chicago White Sox at Progressive Field on June 9, 2017 in Cleveland, Ohio. (Photo by Justin K. Aller/Getty Images) (Justin K. Aller/Getty Images)
Jason Kipnis is many things: mascot troll, "12-sport star" and, oh, Cleveland's second baseman. He recently had a conversation with Scene, a Cleveland magazine, and we learned more interesting facts about him.
He's real-life besties with Lonnie Chisenhall
Kipnis told Cleveland Scene that he likes to spend his off-days on activities, including just having fun with his BFF:
Kipnis spent the last [off-day] with … Chisenhall - his best friend on the team and a guy he calls, with or without baseball, a friend for life - in Chisenhall's backyard with his two kids. "I'm Uncle Jason," he says …
He eats corndogs with silverware
Apparently his friend lets him get away with a very strange culinary quirk. Here's the rest of the quote from above (emphasis ours):
"I'm Uncle Jason," he says while noshing on a corndog, which would be unremarkable except he's eating it with a fork and knife despite the dish's built-in utensil.
Of course, Kipnis has an explanation:
Wasn't your standard corndog! Messy and tons on it! But delicious.. https://t.co/TXEAsMl771

— Jason Kipnis (@TheJK_Kid) July 12, 2017
He actually does see all the stuff you tweet at him
Speaking of Twitter, Kipnis looks at his social media mentions all the time. He used to check every single one, but he's slowed down a little:
"I was one of the ones early on who thought how cool it was to be able to get to know the athletes like that for fans. That bridge wasn't there when we were kids. But now you guys have too much access," he says. "I try to keep my private life out of it because even when you post about a restaurant or fishing or something, every response is about blowing a 3-1 lead or hoping I get traded. And before, when I read everything, after a bad game I was like, 'All right … let's get through these,' and after good games it was positive reinforcement. I try to check after only good games now, more or less. I'm definitely addicted, and I used to love it, but my relationship with social media is on thin ice now."
He spent the off-season surrounded by Cubs fans
Kipnis is from Chicago, which you may have heard a little -- OK, a lot -- about if you watched the World Series last year. He still lives in Chicago in the offseason:
He waited an extra week longer than he normally would have to return home, to let the parade happen and some of the excitement die down.

"Uh, it didn't die down," Kipnis says. "Cubs stuff in every … window."
He does not talk like Nick Swisher
At the very beginning of the season, Kipnis worked on a piece with The Players' Tribune. To create it, he talked to a writer who structured his thoughts into what would eventually become Let's Do This, Cleveland. But he had to make a few edits:
"I did take a bunch of stuff out though. [The writer] had a bunch of 'bros' and 'dudes' in there. I was like, 'I'm not [Nick] Swisher. I don't talk like that.'"
To learn more about Kipnis (and for a fun little tidbit about Corey Kluber), check out the full interview over at Scene. Warning: The interview contains some adult language.
Teams in this article:
Players in this article: