The New Orleans Zephyrs finally unveiled their new, NOLA-centric name: the Baby Cakes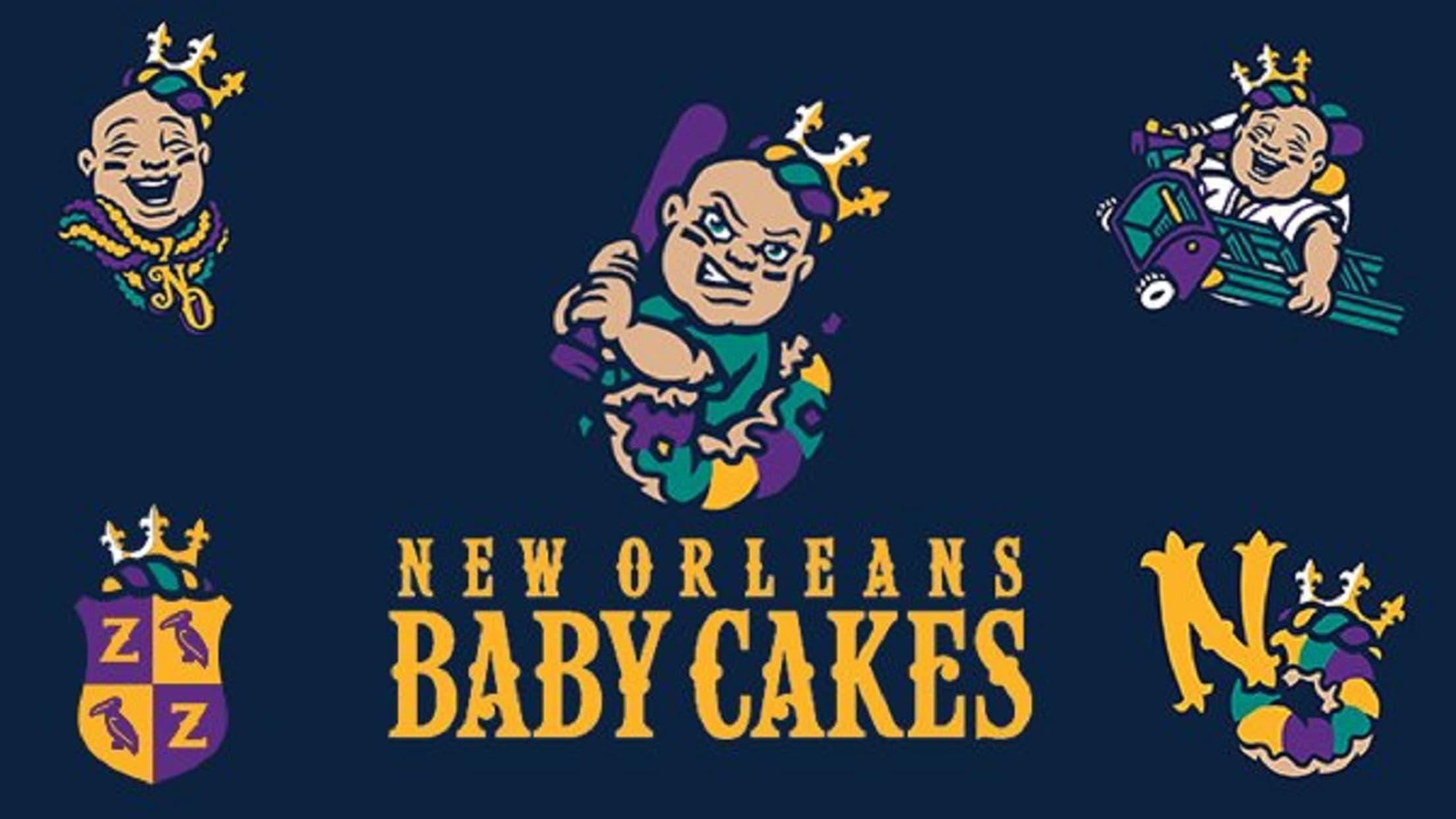 Minor League Baseball teams sure know how to name themselves -- or at least pick amusing options for fans to vote on when deciding to make a change.
Enter the New Orleans Baby Cakes, formerly known as the New Orleans Zephyrs, a staple of the PCL since 1997, the Marlins' current Triple-A affiliate and, on a larger scale, a Minor League organization for more than a century. Prior to this past season, the team revealed its desire to make a change, and invited fans to offer up suggestions.
On Tuesday, the club announced its newest phase, and it's one that has close ties to the culture of New Orleans and its famous snack item, king cakes.
Please welcome the Baby Cakes. No, really:
We're proud to introduce our new identity - the New Orleans Baby Cakes! pic.twitter.com/6kWLXkRmCf

— New Orleans Baby Cakes (@cakesbaseball) November 15, 2016
This isn't a temporary or theme night-type name change, like the Scranton/Wilkes-Barre Pierogies or Fresno Tacos. No, this is a real, official, long-term change that comes complete with a well-stocked team store:
Score our newest merchandise items here at the stadium or online at https://t.co/1WqgpJcpFF! pic.twitter.com/u1zmipQCuC

— New Orleans Baby Cakes (@cakesbaseball) November 16, 2016
As for jerseys, well, the Baby Cakes also unveiled a number of looks as they open this new chapter -- including two Pelicans throwbacks, a nod to NOLA's pre-1978 Minor League club:
Here's your first look at our new uniforms! Alongside our home and road jerseys, we have 2 alternates and two sets of Pelicans throwbacks. pic.twitter.com/dRH6vM08bw

— New Orleans Baby Cakes (@cakesbaseball) November 15, 2016
This is just the latest in a growing number of baseball team name changes that are really quite Bananas. There was even a team that recently considered callling itself the Pizza Rats!
Baby Cakes, however, is a fine, locally-appropriate moniker for this New Orleans club ... after all, the snack is as much a staple of the town as the team itself.