Get to know the six first round picks who attended the 2018 MLB Draft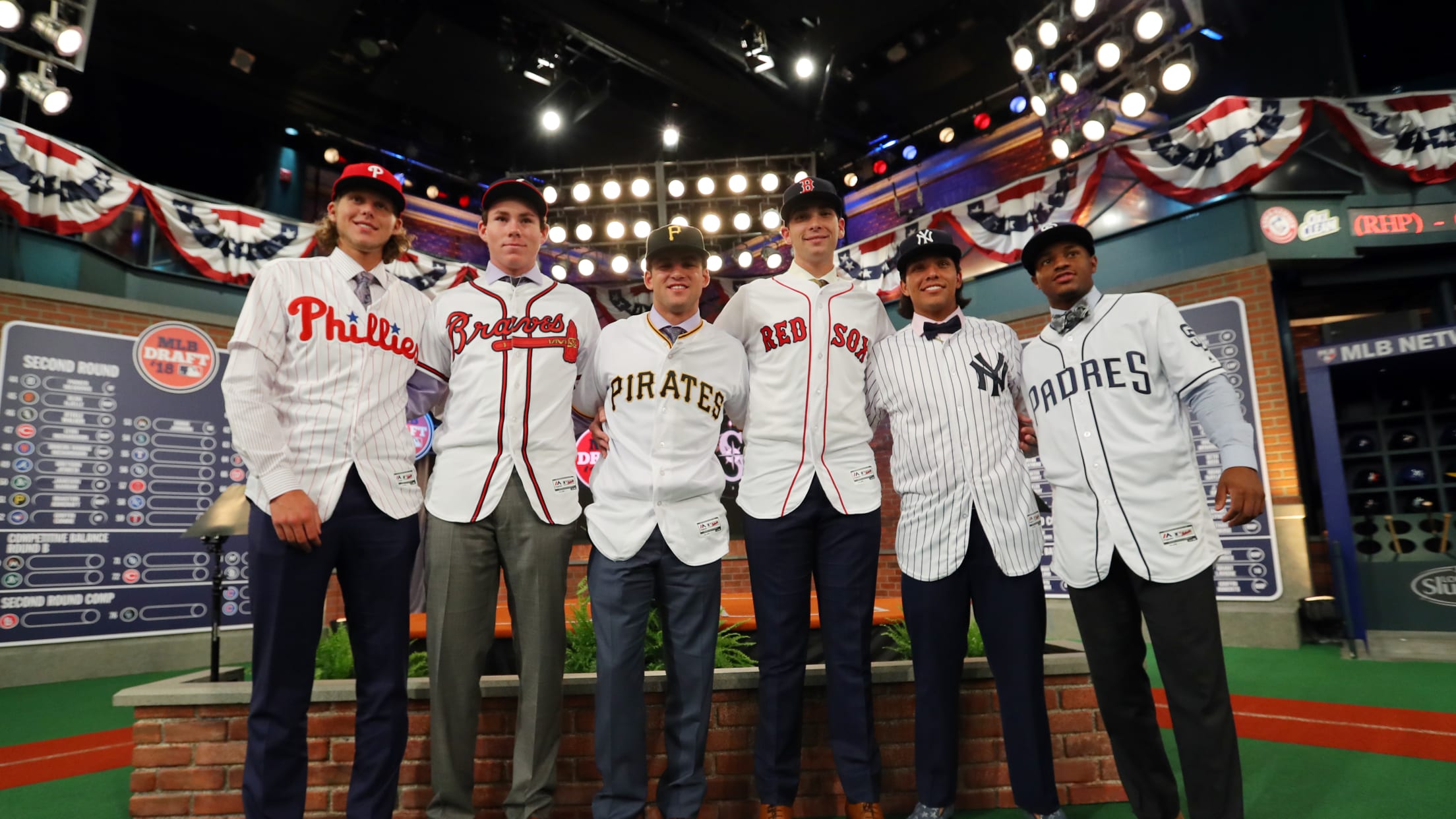 The MLB Draft is an exciting time for every part of the baseball world.
While getting drafted is always cool, it is especially cool to see those in attendance at the Draft at the MLB Network studios have their names read. Alec Bohm (3rd pick, Phillies), Carter Stewart (8th pick, Braves), Travis Swaggerty (10th pick, Pirates), Anthony Seigler (23rd pick, Yankees), Triston Casas (26th pick, Red Sox) and Xavier Edwards (38th pick, Padres) were all present to hear their names called by the commissioner.
Before the event, we got to know the six players and what they're like when they're not busy being ridiculously good at baseball. It started pretty simple: What do they like to do off the baseball diamond?
Then we took it beyond just off-the-field hobbies: If they actually had to do something other than be a pro ballplayer, what would these guys want to be?
We heard all about the draftees' favorite MLB players, but we also wanted to know if they had any distinct first MLB memories:
Finally, we asked the players one of the tougher questions imaginable: If you could have lunch with one person in history, who would it be?
We can't wait to learn more about these guys as their careers get started in the coming months.