Gleyber Torres went from trade chip to All-Star in just two years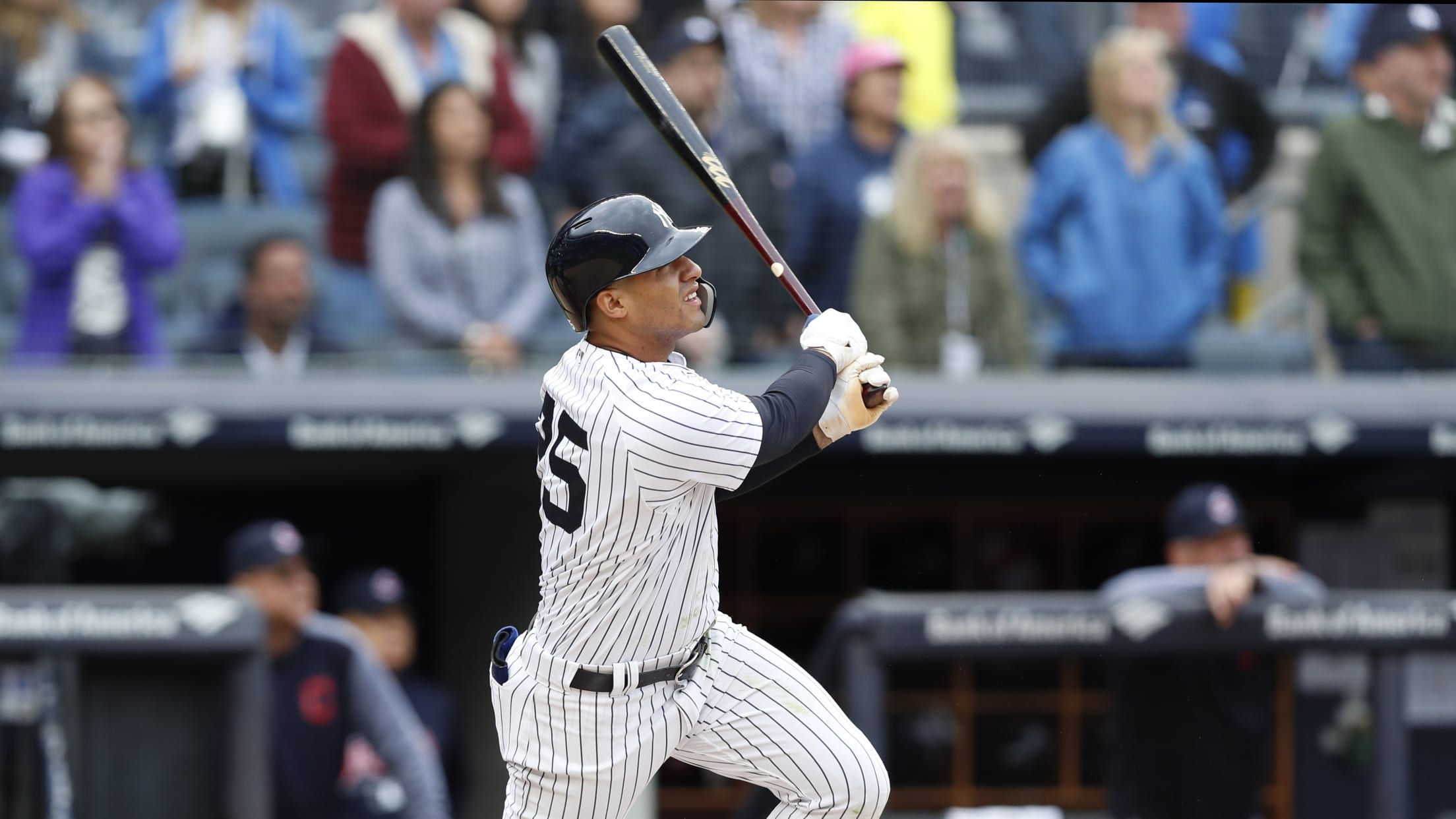 The old saying goes, "Good things come to those who wait." It fails to specify how long that wait has to be, but Yankees general manager Brian Cashman has to be quite content with the small amount of time he had to wait for rookie sensation Gleyber Torres.
New York had begun its 2016 season with high hopes following an appearance in the 2015 American League Wild Card Game. But a middling 44-44 first half left them 5 1/2 games out of a postseason spot and forced them to re-evaluate their place in the AL hierarchy -- for the first time in decades, the Yankees became sellers at the Trade Deadline.
Closer Aroldis Chapman was the first big name to go, and Cashman found a taker in the Cubs, who were looking for a final addition to bolster their eventual 2016 World Series run. The cost for a closer of Chapman's caliber was high, but on July 25, the Cubs ultimately agreed to acquire him in exchange for a four-player package highlighted by Torres, their top prospect.
Cashman had long coveted Torres. The Cubs beat the Yankees to signing Torres when he was a 16-year-old international free agent in 2013, and in just a few years, he rocketed up the prospect rankings.
MLB Pipeline had Torres as the No. 24 prospect in baseball and the best Minor Leaguer in the Cubs' system at the time. Even down in the Carolina League, he was opening eyes:
The Cubs, of course, got their long-awaited championship in 2016 with Chapman. Few fans would give back the feeling of finally seeing them win it all. But Torres was quick to make a name for himself in the Yankees' organization.
Torres finished the year with the Tampa Yankees before going on to steal the show in the Arizona Fall League, becoming the youngest player in AFL history to win MVP honors. A hot start in 2017 with Double-A Trenton led to a promotion to Triple-A Scranton/Wilkes-Barre at age 20, and he might very well have made it to The Show that season had an errant slide not forced him to undergo season-ending surgery in June.
When Torres returned in 2018, he was ready. He hit .347 with a .903 OPS in 14 games with Scranton/Wilkes-Barre, and the Yankees called him up for his MLB debut on April 22. Soon, he was entrenched in the Yankees' lineup at second base.
In just 63 first-half games, Torres crushed 15 homers with a .905 OPS. Before even the second anniversary of the trade, he was a part of the MLB All-Star festivities in 2018, cheering on Yankees teammate Aaron Judge:
Now, he'll play a pivotal role on a Yankees team eyeing a return to the postseason, all while matching dance moves with shortstop Didi Gregorius. That's a Trade Deadline success story.
Teams in this article:
Players in this article: