Todd Benzinger's son, Grant, was named tournament MVP for March Madness-bound Wright State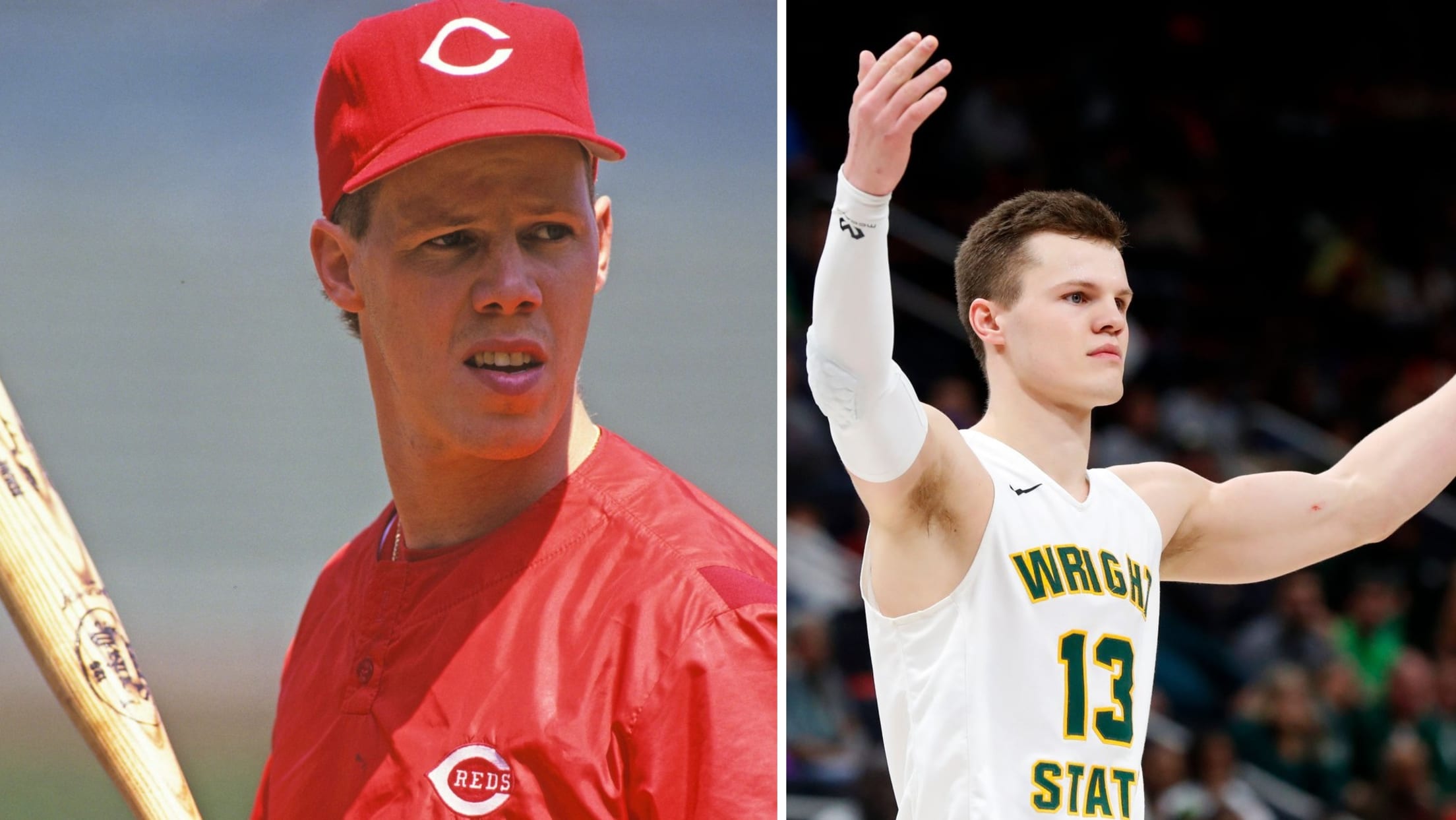 On Tuesday night, the Wright State Raiders broke through with a 74-57 victory over Cleveland State to win the Horizon League and earn an automatic bid into the NCAA tournament. It will be just their third time dancing in March Madness and the first since 2007.
Why is this relevant to baseball? Well, the player who was the Horizon League Tournament MVP happens to have strong roots on the diamond -- senior Grant Benzinger:
Benzinger earned the honors by notching 42 points and 28 rebounds across three games in the tournament, including 19 points in the final.
Postseason success is nothing new to the Benzinger family. His father, Todd, played nine years of Major League Baseball and was a first baseman for the 1990 World Series champion Reds.
The elder Benzinger hit .250 in nine postseason games that year, but he's most famous for catching the final out in Game 4 of the Fall Classic, as the Reds completed their stunning sweep of the A's:
Now, both father and son can say they played a pivotal role in a championship.