Before their WBC qualifier, Great Britain's rookies sang 'God Save The Queen' in Times Square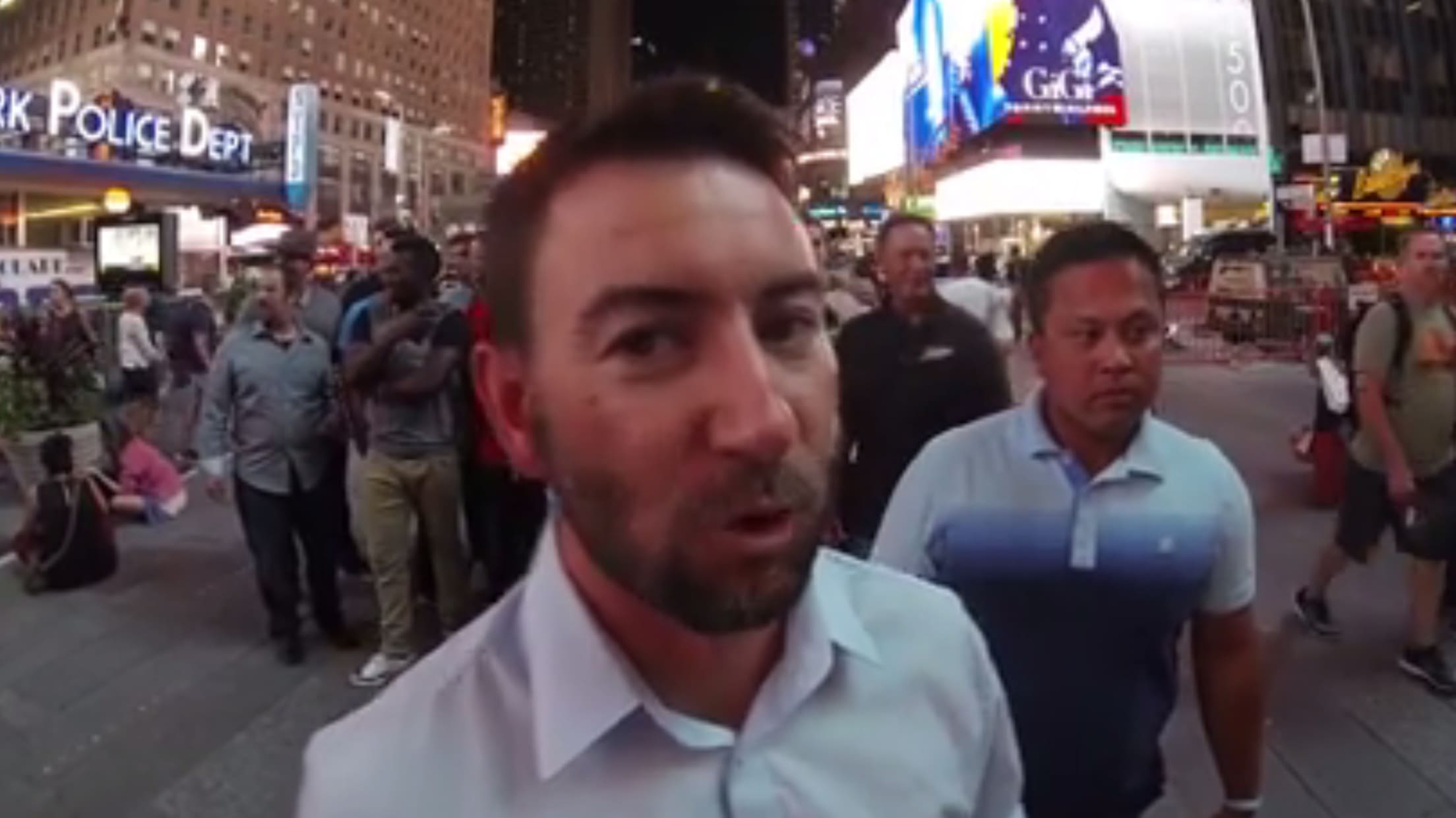 The Great Britain baseball team is in New York City this week for the fourth qualifier of the 2017 World Baseball Classic. They take on Israel at 7 p.m. ET in Brooklyn (the Cyclones' MCU Park) on Thursday, which you can watch live on MLB.com and WorldBaseballClassic.com.
But before they got to that, the team had an important stop to make: Times Square.
On Wednesday evening, the team -- in particular, the rookies on the team -- hit the busiest of NYC locales to … sing their national anthem.
Let Great Britain manager Liam Carroll explain the tradition, and watch his players' stirring (and very public) rendition of "God Save The Queen" below:
Although, it kind of seems like a missed opportunity not to sing it in Queens.
Also in Great Britain's group are Pakistan and Brazil. The winner of the six-game qualifier will join other qualifying teams Australia, Mexico and Colombia and move on to the 2017 World Baseball Classic -- and don't forget you can watch every game on MLB.com.