The Greensboro Grasshoppers will celebrate the Royal Wedding with Royal Couple bobbleheads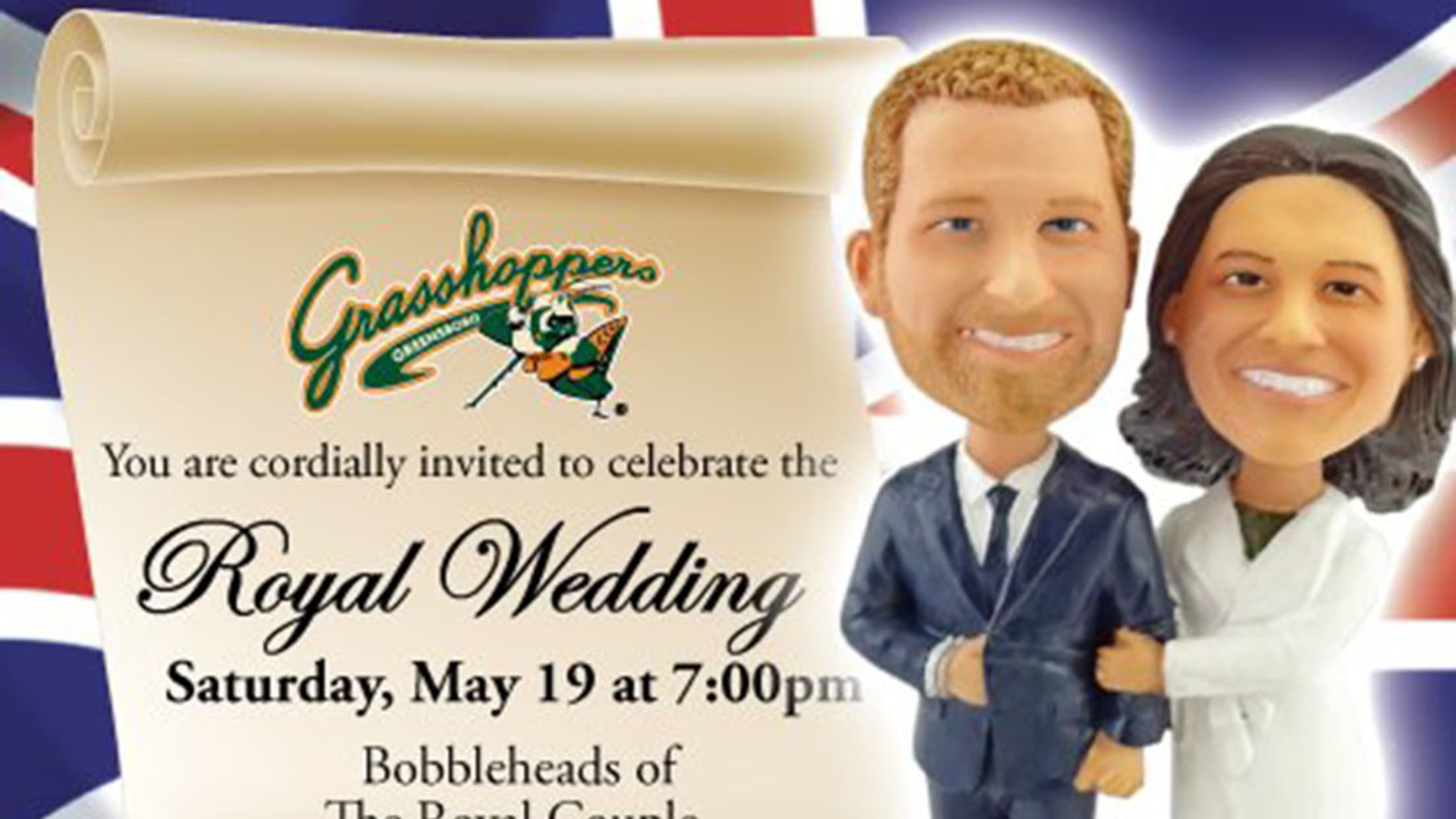 Everyone is excited for the Royal Wedding. But, after months of buildup to Prince Harry and Meghan Markle's May 19 nuptials, most of us will wake up on May 20 and go about our lives with nothing to commemorate the occasion.
Not if the Greensboro Grasshoppers have anything to say about it, that is. For their May 19 game against the Lakewood BlueClaws -- which gets started just a few hours after Harry and Meghan tie the knot -- the team will celebrate the Royal Wedding by handing out bobbleheads of the Royal Couple to the first 1,000 fans:
We cordially invite you to attend a red-carpet celebration of the Royal Wedding on Saturday, May 19th 🎉💍👑https://t.co/1m0jtBaFp3 pic.twitter.com/sbvcjT5C8B

— Greensboro Grasshoppers (@GSOHoppers) April 27, 2018
As if that isn't cool enough, one lucky couple will be named the Royal Couple of the game:
Do you deserve royal treatment at a Hoppers game?

Couples can submit a picture with a description that best describes why you should be considered the "Royal Couple" of the game.

The winning Royal Couple will be treated to a Hoppin' Fun experience and gift package! #HoppinFun pic.twitter.com/jlw9vaRkIB

— Greensboro Grasshoppers (@GSOHoppers) April 25, 2018
You don't need to travel to Windsor Castle to observe royalty on May 19. All you have to do is make your way to Greensboro, N.C., and, if your partner is game, maybe you can even be royalty yourself!
Tickets to the Royal Wedding celebration event can be found here.