The Hall of Fame Case: Livan Hernandez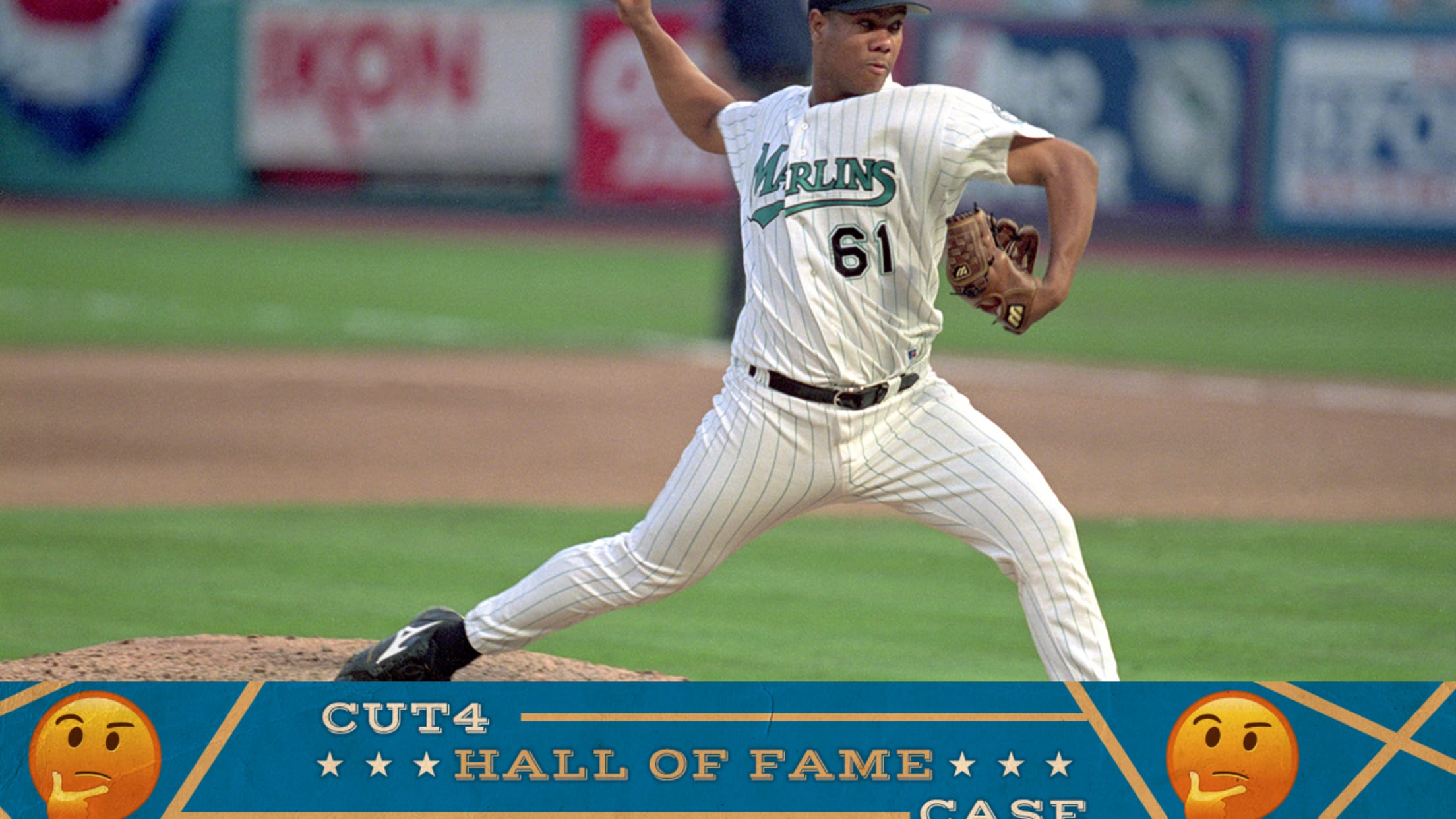 MIAMI - OCTOBER 1: Livan Hernandez #61 of the Florida Marlins pitches during Game two of the 1997 National League Divisional Series against the San Francisco Giants at Pro Player Stadium on October 1, 1997 in Miami, Florida. The Marlins defeated the Giants 7-6. (Photo by Andy Lyons/Getty Images) (Andy Lyons/Getty Images)
The likes of Trevor Hoffman and Vladimir Guerrero -- and even first-timers like Jim Thome and Chipper Jones -- shouldn't have too much trouble racking up National Baseball Hall of Fame votes. But there are plenty of other players on the 2018 ballot who require a little more voter-cajoling. Players who may not have the on-field resume, but deserve an impassioned Hall of Fame case nonetheless. Players like ... Livan Hernandez.
The 1997 postseason
A 22-year-old rookie at the time with just 17 career Major League starts to his name, Hernandez shut down the Braves with a 15-strikeout, complete game performance just two days after getting the Game 3 win with 1 2/3 innings of relief work. He was untouchable. If ever there was a time to announce his presence with authority, this was it.
He followed his NLCS MVP performance with a World Series MVP -- collecting two victories in the Marlins' seven-game thriller.
The Rubber Arm
His performance on the national stage at such a young age surely created elevated expectations for Hernandez going forward. But that would be missing what made Hernandez so special: He was the most throwback of pitchers.
In today's game, most starters are almost stretched-out relievers. They throw 90-mph-plus and are pulled after two trips through the order. That wasn't Hernandez, who seemed to be doing his best Old Hoss Radbourn impersonation. Sure, maybe Hernandez's ERA and K/9 totals would have been better if he focused on throwing the ball harder, but instead he became a rubber-armed cog in the rotation.
He led the league in innings-pitched and batters-faced three times. He topped 200 innings 10 times, and fell short of an 11th by 1/3 of an inning. During his career, he threw 3,189 innings. That led all hurlers that pitched between 1996 and 2012, including Jamie Moyer (also on the ballot), Andy Pettitte, Hall of Famer Greg Maddux and others.
Even better: He did it with an average fastball that was down in the low-80s for the last decade of his career. As Philip Humber said after another successful Hernandez start: "They think he doesn't have anything. But there's not many guys that can actually throw a ball that slow."
Just look at how he shut down the Reds in 2010:
The many-uniformed hero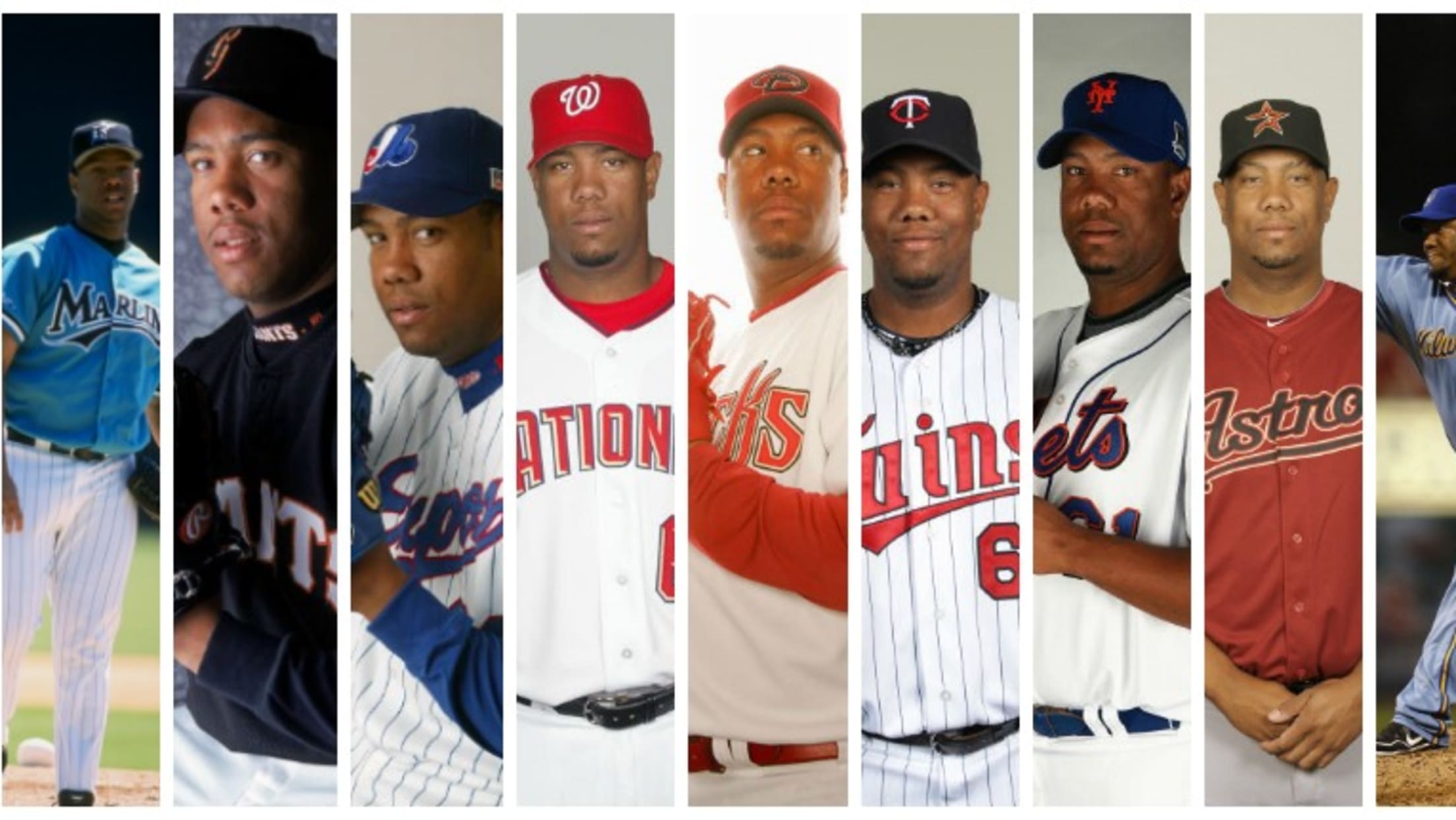 He was a hero for the Marlins during their first World Series title. He then played a crucial part for the Giants in their race to the World Series in 2002 -- though this time Hernandez couldn't help the team bring home the trophy.
Traded to Montreal before the 2003 season, he was the staff ace for three years -- including in 2003 when the team went a surprising 83-79. He stayed with the team when they moved to Washington and took the bump for the first time in Nationals history. That earned him a bobblehead in 2015, as the club celebrated their 10th anniversary.
Congrats to @aliciamprince, who won tix to our 5/4 game -- where we'll be giving away a Livan Hernandez bobblehead! pic.twitter.com/AR2iLVWmc7

— Washington Nationals (@Nationals) February 3, 2015
He then traveled through half the Major Leagues, because, well, he loved pitching. That's apparent by how he negotiated his contract with Nationals GM Mike Rizzo after his resurgent 2010 season: He handed Rizzo a piece of paper and said that's how much he would play for. The number was $1 million. According to Fangraphs, his value in '10 was $17.7 million.
The bat
You like pitchers who rake? Look no further than Hernandez, who smashed ten dingers in his career.
Of course, just because he could go deep, it doesn't mean he couldn't bunt them in:
My personal love for Hernandez
Hernandez may be on the ballot for the first time, but he's been in my heart for a long time. You see, I wrote a poem to Hernandez after his dominant NLCS. I was in fifth grade at the time and thought it was the most amazing performance of my life. I thought I would never see something so glorious again.
Look, you can read the glorious poem and wonder why this wasn't given a Pulitzer (yes, I know the meter is off):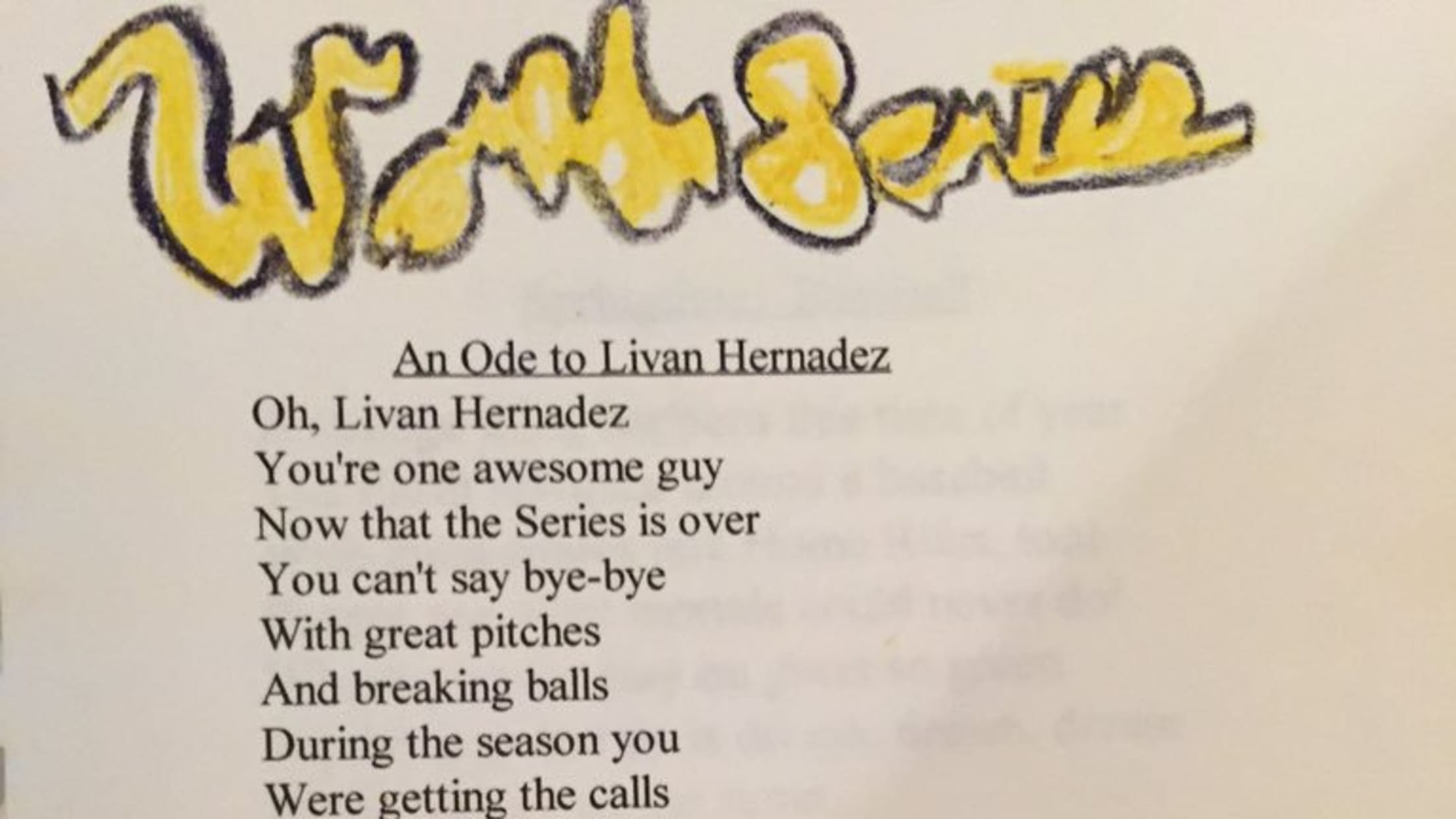 Is that not enough to put him in the Hall of Fame -- one boy's outpouring of love? (I'll have you know, another poem was about Rey Ordonez. Obviously, they should both be in the Hall.)