The story of Hank O'Day, the only man to serve as Major League player, scout, ump and manager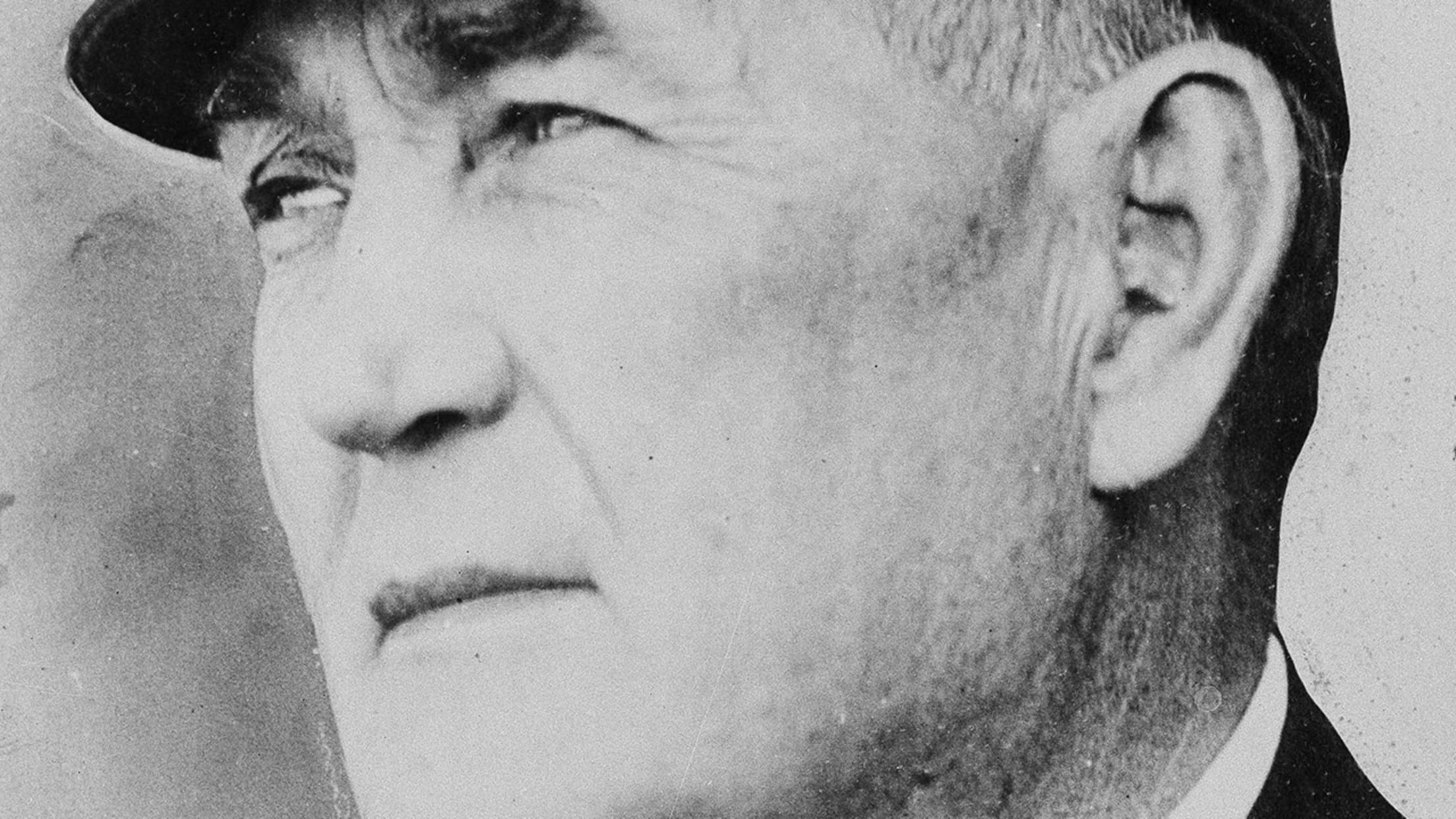 Hank O'Day, former umpire of the National League is shown in this 1935 photo. The location is unknown. (AP Photo) (/AP)
Before we begin, here are two very important things to know about Hank O'Day:
1. He is the only person to ever serve as a player, umpire, manager and scout at the Major League level.
2. Christy Mathewson once likened arguing with him to "using a lit match to see how much gasoline was in a fuel tank."
It takes an awful lot to break into the Major Leagues in any capacity: The talent and hard work to put yourself among the very best in your field, for starters, plus a little bit of luck along the way. O'Day managed to do it just about every way imaginable, with one of the game's fieriest demeanors -- and, as you might imagine, that combination created one of the game's most memorable and significant careers.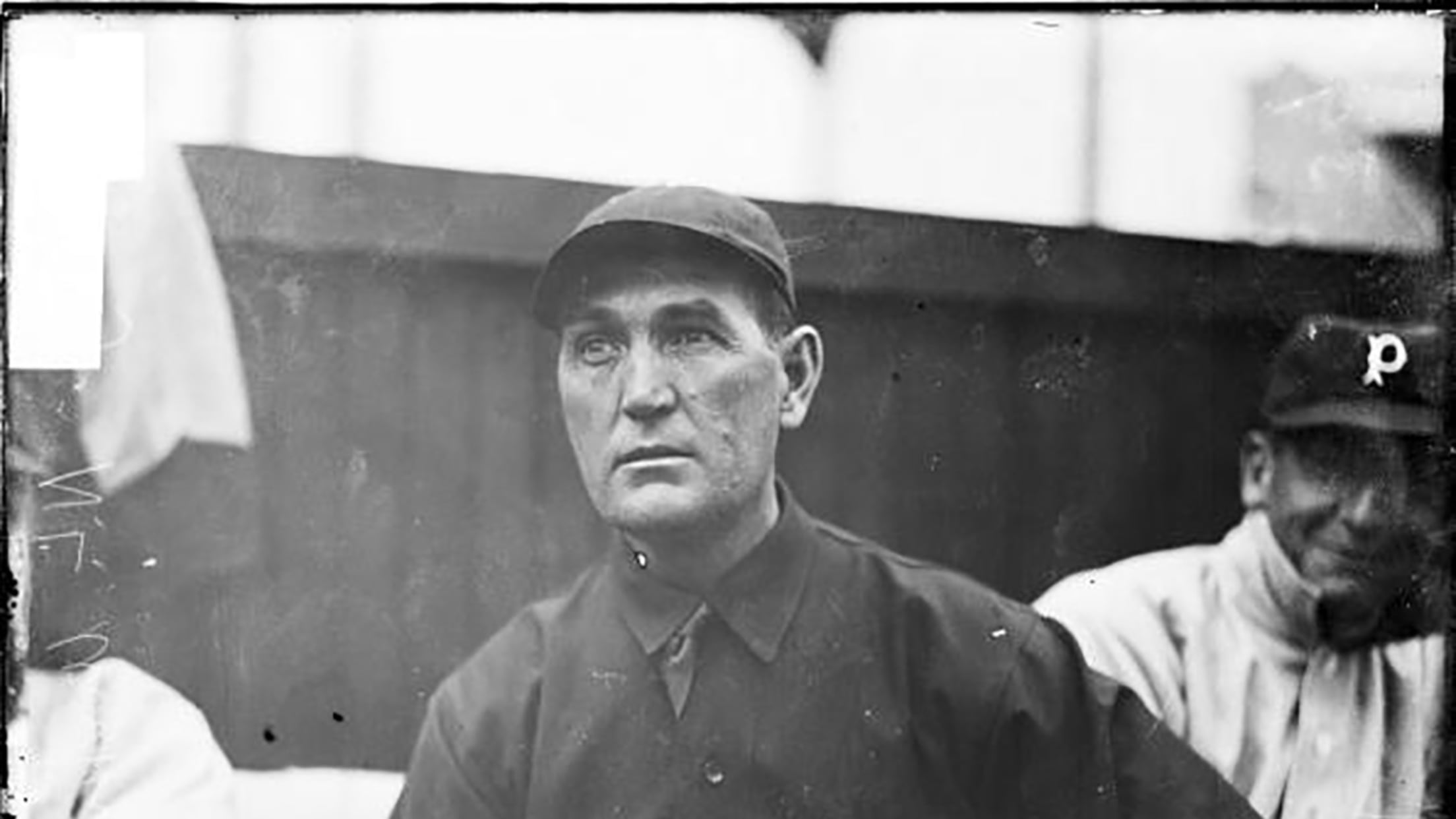 Born in Chicago in 1859, O'Day worked as a steamfitter as a teenager before discovering that he had a knack for throwing a baseball. He caught on with the Toledo Blue Stockings of the American Association in 1884, which began a solid but largely unremarkable seven-year playing career -- 1,651 1/3 innings, 663 strikeouts and a 97 ERA+.
O'Day did go out with a bang, though. After being traded to the Giants in the middle of the 1889 season, he caught fire, going 9-1 down the stretch and helping New York take the NL pennant. He made two starts in the World Series -- back before it was officially the World Series, between the NL and AA -- and won them both, including a complete-game win in the deciding Game 9 (yes, Game 9).
But it was his contribution away from the mound that would shape O'Day's legacy and lead him all the way to Cooperstown.
At the turn of the 20th century, National League games were usually still governed by only one umpire -- meaning that, should the day's ump call in sick, teams would need to either find a substitute or face postponement. O'Day had filled the role capably every now and then on days when he wasn't starting, but never thought much of it. On the wrong side of 30 and facing arm trouble from having thrown an average of 235 innings a year, he settled into retirement as a clerk in the Chicago recorder's office.
Then, one Sunday afternoon in 1894, O'Day got lucky. He decided to head to the ballpark to watch the Cubs take on the Indians, but there was a problem: That day's umpire was held up due to train trouble and unable to make it for first pitch. Somehow, O'Day was tapped as his replacement -- and the NL was so pleased with his work that they signed him full-time the very next season.
O'Day quickly rose to the top of his new profession. He would go on to work 10 World Series -- including the first official, NL vs. AL matchup in 1903 -- and his 3,986 total games ranked third all-time when he retired. (He also remains the oldest umpire in big league history at just over 68 years old, a fact that was only discovered posthumously thanks to O'Day's habit of shaving 5-7 years off his age.) He garnered the respect of just about all of his peers, including Cubs Hall of Famer Johnny Evers, who once called O'Day "the best umpire the game has ever known." Of course, O'Day's involvement in a certain memorable play might have had something to do with that assessment.
The 1908 NL pennant race was a barn-burner, with the three clubs that had won each of the last seven league crowns -- the Pirates, Giants and Cubs -- going back and forth all year long. Chicago and New York entered the game at the Polo Grounds on Sept. 23 tied for first, with Pittsburgh just a game back.
The game entered the bottom of the ninth tied at 1, and with two outs and runners on the corners, New York sent Al Bridwell to the plate. In the biggest at-bat of his life, Bridwell came through -- he lined one into center field and, as the winning run crossed home plate, everyone assumed the Giants had won ... including New York rookie Fred Merkle.
Merkle had been on first when Bridwell hit his single and. Noticing that fans had begun to storm the field, he decided to head into the dugout rather than running to second base, which, according to Rule 59, was a problem:
Provided, however, that if [a baserunner] reach home on or during a play in which the third man be forced out or be put out, before reaching first base, a run shall not count.
Knowing this, Evers screamed for the ball and quickly stepped on second. Base umpire Bob Emslie couldn't see what had happened through the throng of fans, so he consulted O'Day, who had been working behind the plate. O'Day saw that Merkle had never made it to second, Merkle was ruled out and the run was taken off the board. Unable to clear the field of thousands of (now angry) Giants fans, O'Day called the game due to darkness. The Cubs would go on to win the pennant and the World Series.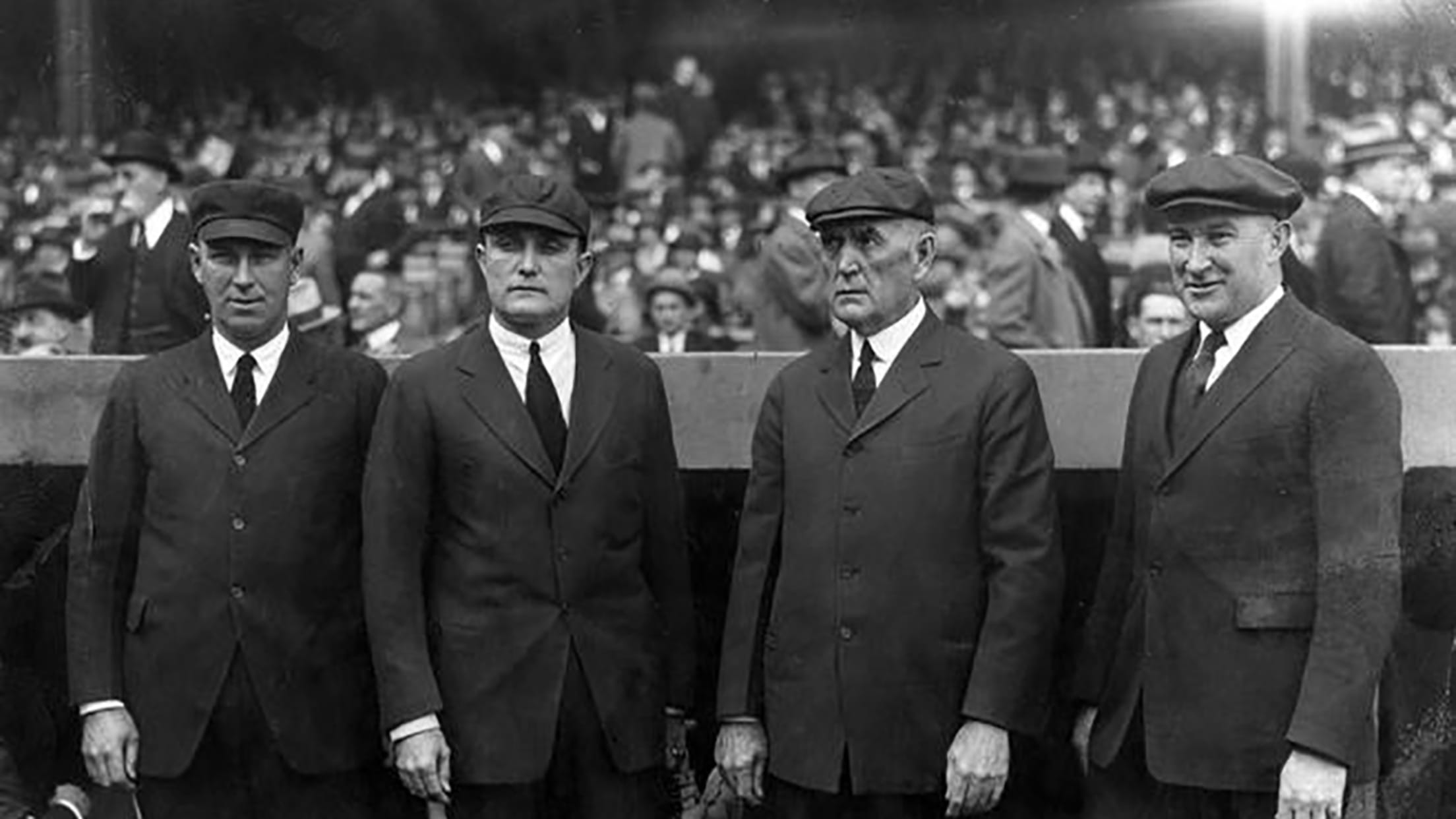 The play quickly became one of the most controversial decisions in baseball history, and earned a pretty colorful nickname -- "Merkle's Boner" -- to boot. But O'Day always maintained that he had gotten the play right, believing that the rule required Merkle to touch the base before the run counted.
O'Day continued to work behind the plate until 1927, taking a break only to manage the Reds in 1912 and the Cubs in 1914. (Both teams finished in fourth place.) After he retired from umpiring, he became a scout, a position he held almost until his death in 1935.